Hope everyone in the Man Cave and beyond has a good weekend!
My partner is out this morning shoe shopping 😄 and I had some time to myself so I thought why not open some Rising Star packs!
Opening packs requires some good music, after starting with some Rage Against the Machine, then randomly some Tool, and then this beauty comes on: Shine On You Crazy Diamond by none other than the legendary Pink Floyd. Does listening to a Legendary musician help us pulll a legendary card, hmmm?!? we'll have to find out.
Perfect Saturday morning vibes so lets open some packs! 🎸
But I'm on a mission, there's a particular card that I want! That I'm hunting for.. the brand new seasonal card Undead Fred: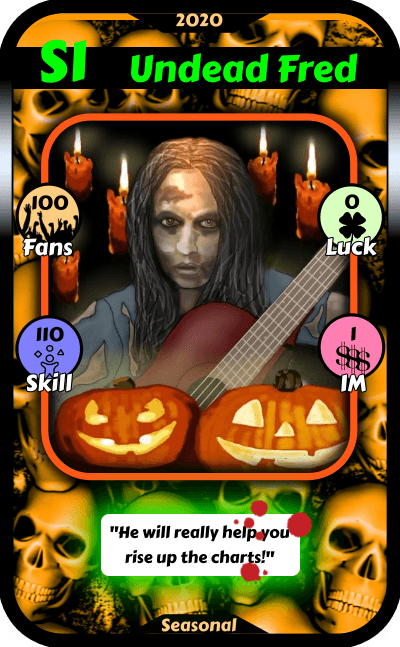 How best to land this card, buy 12 packs with 100,000 STARBITS!
I think that's the best bang for your buck, that was 56 HIVE in total or about 11 smackers. I'm not sure how rare this card is I just know you have a chance to get one in a pack from now until Nov 1st, and figured 12 packs would give me a shot at landing this beauty collectible.
Annnnd we did it! 🔥
I pulled 1 Undead Fred from 12 packs, pulled it on the 6th pack so I was then hoping to land a second one but I didnt. But you know what I did get?!? A frikken Pink Lambo...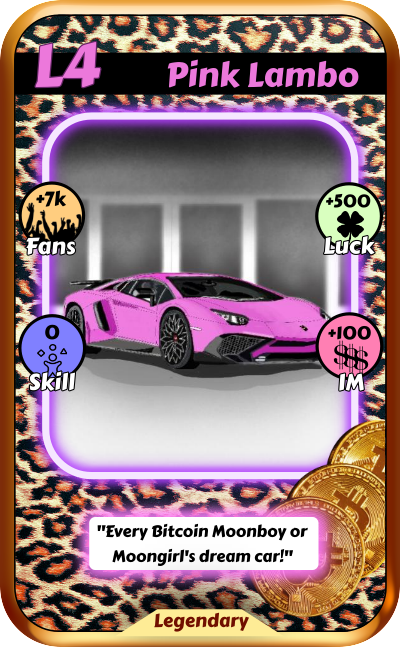 Super pumped to pull a legendary, there's only 42 of these cards in existence and I gots me one. The Pink Lambo is also capped at 150 total max supply, so we know it will always be super rare and a valuable additional to any rock stars collection.
If you'te not playing Rising Star yet go give it a try!
Alright guys, thanks for stopping by. Thought I would share some Saturday morning vibes with you and here's wishing everyone a good weekend!