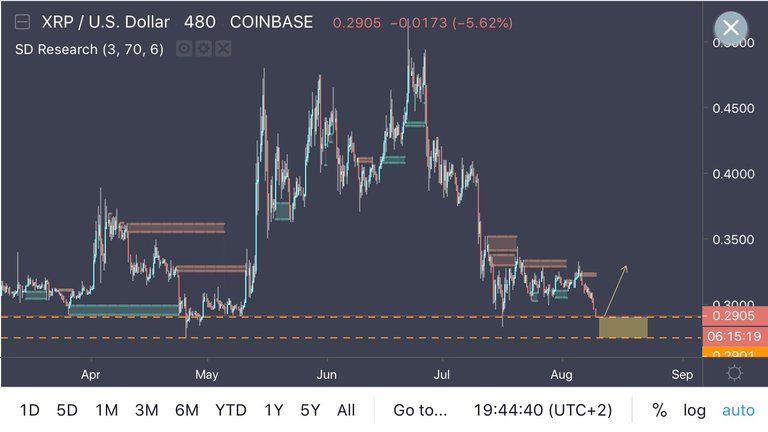 Ripple is sitting right above all time lows at $0.29 and is doing so bringing some strong bearish price action with it. This is the deal breaker moment for Ripple, either buyers step in the next few days or we might see price dive lower.
I believe is natural for price to print a correction in this zone before pushing higher or lower. It also comes to mind the classic quote: "Be greedy when others are fearful", so there is no better time to bring that quote to life than now!
I will keep my eye on this one and buy some Ripple as I expect a nice surprise in the following days.
Let me know what you think in the comments below and thank you for reading!
Posted using Partiko iOS