There had been a long standing debate in the country here in the Philippines regarding the price of rice and how they price them. Base from what I hear on the news months ago, sellers had the liberty to put a price on their rice depending on the class or quality of the rice but some tend to name their rice fancifully believing that they can put a high price on them. The fancier the better that is my own impression. A guideline came out to stream line the confusion. There are now just two kinds of rice one is called well milled and the other is the opposite of that which I am guessing is what they call local.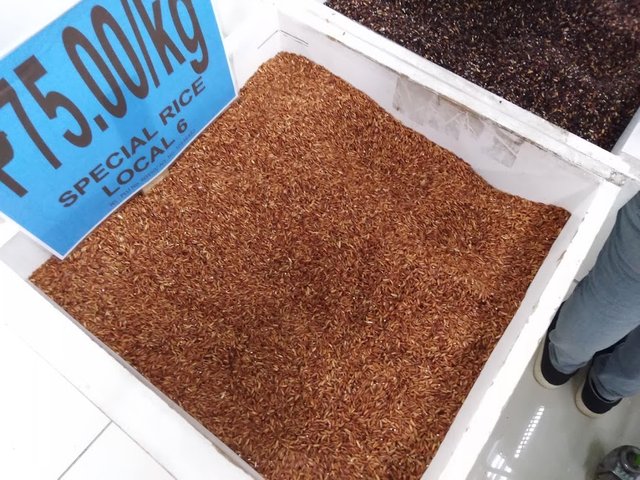 75.00 peso per kilogram
reddish brown in color
Today, we went to the grocery. We saw these rice on photo and we could not tell what variety. All of them are just labeled local 1,2,3 and so on but they look different especially on their color. Even the sales person could no longer tell what kind of rice these are. He is not even sure how to cook them because I can tell he is guessing. How can I tell myself if I do not know if this is an Arborio, or Sinandomeng, and what not.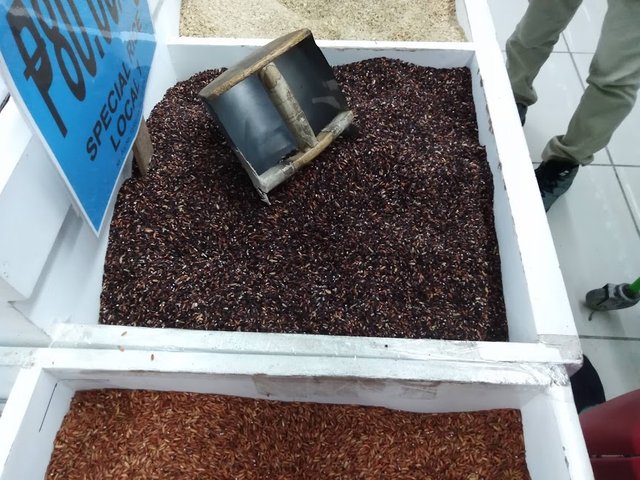 80.00 peso per kilogram
darker brown in color
We were not here to argue but buy so we just laugh about it upon realizing that this could be the result of that long standing issue on the price of rice. And so we blindly bought the lightest brown rice which is on the second photo next to the darkest one. From the looks of it we got a brown rice and somehow we know how to cook it. Being a rice eater we know for sure how to cook rice but certain variety calls for different measurements like how much water do I put in and so on. To be safe we bought the brown one.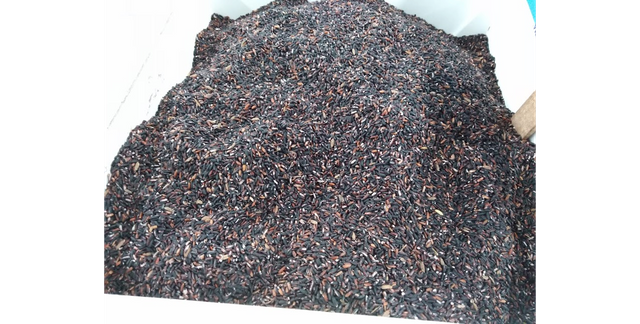 a closer look at the dark brown rice.
It was fun touching the grains of rice and feeling their texture. Not much on their smell because these types did not have that aroma I was looking for. My eyes feasted on the color which are rich and enticing. I am already thinking what I can use them for on my next baking experiment.