I am trying to revoke my Delegations since last week. I don't understand why I cannot Revoke it.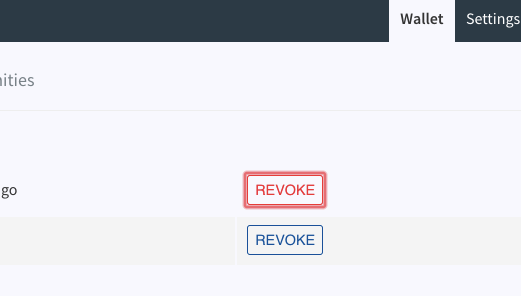 I will have rethink about my commitment in the Blockchain, some issues as not possible to edit, sometimes it takes hours to be able to publish, and the account it's with no signs of progress, in spite of my participation everyday since 3 moths ago.
I read @drutter post and he was very active since last three years and no progress in his account ... Price is not showing sign to stop in his bearish road. At least I am trying to compensate it with some trading in Engine, which last days I could open neither.
So, if people more involved and more participative than me is feeling this heavy, what I should to expect. He use to do even video.
Well, coming back to my question, I want to revoke my Delegations as I will have to program more withdraws in order to use that fund in some trading, also some of that amount I would have to use to adjust my coming payment. I was expecting to see a nice growing. I put 1000 USD three months ago. Later I withdraw some 150 USD as I was expecting to use some a month later. Part of that money I were able to profit some LEO.
So, instead of focus in growing my account, I will have to focus in better ways to invest in order to compensate the bearish way of HIVE.
Well, happy and rewarding investments!