Hello, how are you today? I want to tell you a little bit about a community I'm a member of and with which I've been able to grow together with all the other users, it's called @project.hope you can visit it at any time. In this space all the users do the possible thing to support to us, commenting and voting our publications, the idea of everything is to be a very united community and I believe that we have obtained it.
I would like you to dare to visit us, you can leave me your opinion in the comments.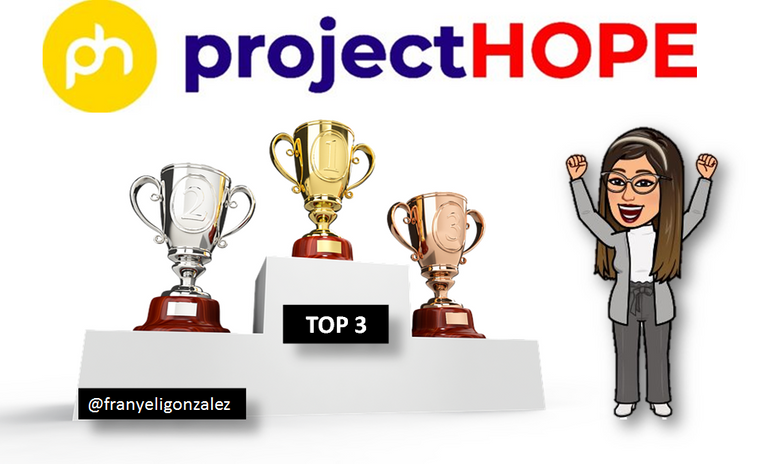 Source
Source
For that reason today I bring you my top 3 of the week, I think they are publications of great interest and quality. Take a look at them!

MY TOP 3
First we have our friend @wiseagent who in my opinion calls us to reflect on what is happening in the world today, covid is something real gentlemen and we must take care of ourselves and others. Today there are still people who do not believe in the disease and for that reason they do not take care of themselves and also do not care about taking care of other people. If you want to review his publication here is his link:
Coronavirus: The pandemic is not over yet.


Second, we have our friend @ajewa who talks to us about the wrong ways we can save our money. One point that caught my attention is to save money so as not to spend on our health, something that seems to me to be completely inadequate, our health will always come first and I believe that people who think this way so incorrectly can go through many problems in the future. If you want to review his publication here I leave you his link:
Wrong Ways to Save Money While Spending


Last but not least, we have our friend @ojerinde who brings us an excellent publication about technology, some new designs that will make our life in our homes more pleasant. Technology does not cease to surprise us and today we know that it is in its best moments.
I invite you to review her publication, here is her link:
Smart Home Technological Inventions


This is my top 3 this week, I hope you will join me in reading these publications, also it would be great if you join our community!

Source

The emojis used are from Bitmoji