Hello, how are you today? I want to tell you a little bit about a community I'm a member of and with which I've been able to grow together with all the other users, it's called @project.hope you can visit it at any time. In this space all the users do the possible thing to support to us, commenting and voting our publications, the idea of everything is to be a very united community and I believe that we have obtained it.
I would like you to dare to visit us, you can leave me your opinion in the comments.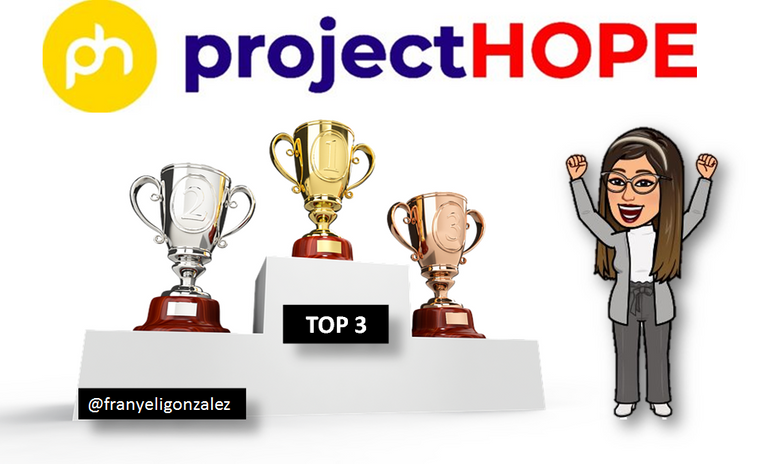 Source
Source
For that reason today I bring you my top 3 of the week, I think they are publications of great interest and quality. Take a look at them!

MY TOP 3
First we have our friend @janettyanez who talks to us about how to start a business, what things we should consider when becoming independent. It is not easy but not impossible, it is very important to know the world where we want to get involved, so we must educate ourselves about it. I leave you his link to visit him:
Do you want to start a business?

Secondly we have our friend @oluwatobiloba who brings us an excellent publication about business growth, gives us tips to keep our business on top and growing. I really think they are excellent strategies that anyone could implement. If you want to visit her publication here I leave you her link:
The Path that Leads to Acquiring Business Growth.


Last but not least, we have our friend @josevas217 who tells us a little about the world of cryptomonies and makes us see that nothing is written, today we can buy at a price but tomorrow we do not know if we have the same amount, I think that is one of the advantages of this world, that is why it is important to know all those nuances before investing large amounts of money. Here I leave you its link so that you can review its publication:
Nothing is fixed in the world of cryptocurrencies

This is my top 3 this week, I hope you will join me in reading these publications, also it would be great if you join our community!

Source

The emojis used are from Bitmoji