Hello, how are you today? I want to tell you a little bit about a community I'm a member of and with which I've been able to grow together with all the other users, it's called @project.hope you can visit it at any time. In this space all the users do the possible thing to support to us, commenting and voting our publications, the idea of everything is to be a very united community and I believe that we have obtained it.
I would like you to dare to visit us, you can leave me your opinion in the comments.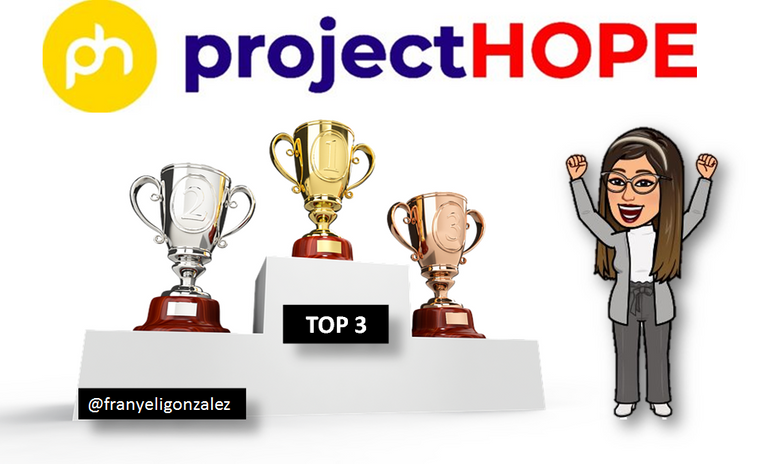 Source
Source
For that reason today I bring you my top 3 of the week, I think they are publications of great interest and quality. Take a look at them!

MY TOP 3
First of all we have our friend @samminator who brings us a very important topic or at least for me it is, he talks about being prepared also for the failures or inconveniences that we may have in our life's path, unfortunately life does not always happen as we plan it also unexpected things happen so we must be psychologically prepared to assume those changes. If you want to visit his publication here I leave you his link:
Bracing Against Failures


Secondly we have our friend @busted1 who asks us a question, should employees benefit from the same profits as business owners? In my opinion it should not be so. Business owners generally always strive to grow and maintain their business, they sacrifice to obtain that success and peace of mind, which many are not willing to do, at first you can't always generate profits so it's up to you to invest it all, and surely no one will want to work for free unless the business is yours. If you want to read his publication here I leave you his link:
Should Employees and Business Owners or Executives share the Profit of a Company Equally?

Thirdly we have our friend @lanzjoseg who brings us an interesting publication, he talks about questioning our ideas, it is good that there are people who do not agree with our philosophy of life, it is something completely normal, we all think differently, but we should not accept that someone else wants to change our thinking and dominate our life, I think that maintaining our criteria is what will make us unique and different. If you want to review his publication here I leave you his link:
Philosophy Questioning ideas

This is my top 3 this week, I hope you will join me in reading these publications, also it would be great if you join our community!

Source

The emojis used are from Bitmoji