Hello, how are you today? I want to tell you a little bit about a community I'm a member of and with which I've been able to grow together with all the other users, it's called @project.hope you can visit it at any time. In this space all the users do the possible thing to support to us, commenting and voting our publications, the idea of everything is to be a very united community and I believe that we have obtained it.
I would like you to dare to visit us, you can leave me your opinion in the comments.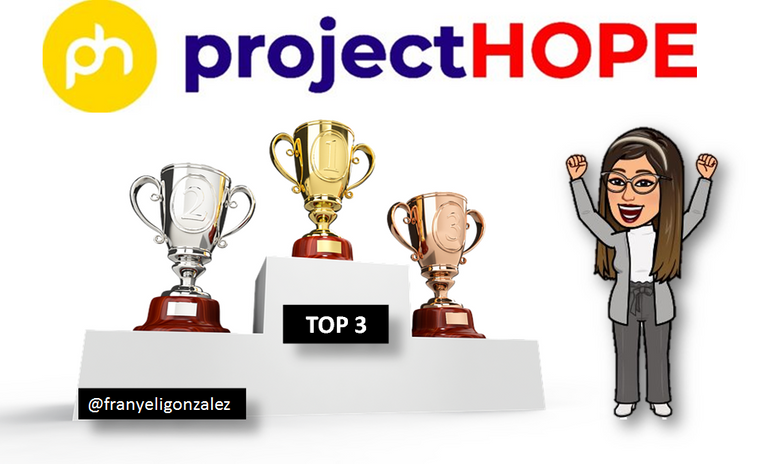 Source
Source
For that reason today I bring you my top 3 of the week, I think they are publications of great interest and quality. Take a look at them!

MY TOP 3
First we have our friend @tfame3865 who brings us an excellent publication, he talks about the importance of assets and the disadvantages that investing in liabilities can have for our lives. I sincerely believe that we should always invest time and money in something that will benefit us positively either financially or personally. If you want to review his publication here I leave you his link:
Why Asset is valuable than Liability - Part 2


Secondly, we have our friend @josevas217 who tells us a little about his experience in the world of cryptomonies, which I well know was not easy for many, including me, at first. But it is not impossible to learn, if we do things with enthusiasm and we are constant we will surely soon be experts or at least we will have more road travelled. If you want to review his publication here I leave you his link:
Is it hard to understand the world of cryptocurrencies?

And last but not least, we have our friend @busted1 who tells us about the importance of empathy and being a person with a positive energy. His focus is on the work side, where he talks about how good it feels to be served by an empathetic person with a good energy. Clearly no one wants to be served by a person who is grumpy and tactless with clients. If you want to visit his publication here I leave you his link:
Everyone wants to buy from a likeable person: How do you become one?

This is my top 3 this week, I hope you will join me in reading these publications, also it would be great if you join our community!

Source

The emojis used are from Bitmoji