Hello, how are you today? I want to tell you a little bit about a community I'm a member of and with which I've been able to grow together with all the other users, it's called @project.hope you can visit it at any time. In this space all the users do the possible thing to support to us, commenting and voting our publications, the idea of everything is to be a very united community and I believe that we have obtained it.
I would like you to dare to visit us, you can leave me your opinion in the comments.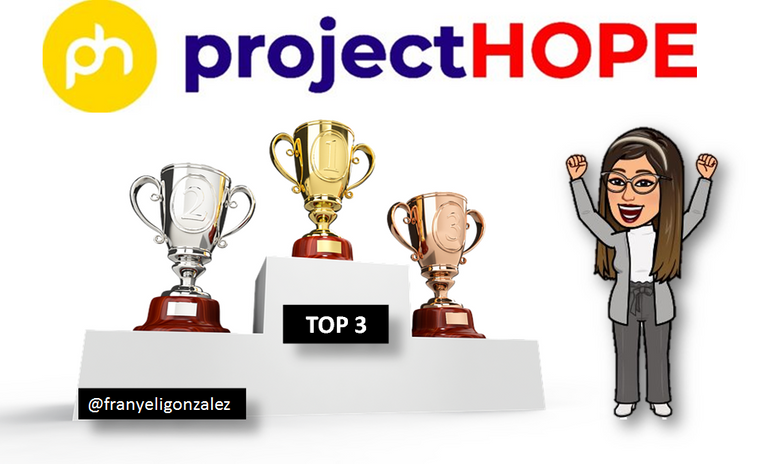 Source
Source
For that reason today I bring you my top 3 of the week, I think they are publications of great interest and quality. Take a look at them!

MY TOP 3

Secondly we have our friend @ramsesuchiha who talks a little about technology, in this publication he tells us about the new use we could give to the youtube platform, who of course is one of the pioneers in social networks.
If you want to review their publication here I leave you their link:
YouTube plans to become a shopping platform

Thirdly we have our friend @mandate who brings us a very interesting publication as it talks about controlling our emotions and the importance of not letting them dominate us, any decision in our work or business should be taken in the most calm and conscious way without letting our emotions interfere with them. I have always thought that emotions are important since they are part of us and our lives, but we must learn to understand them and not let them dominate us.
Here I leave you his link so you can review his publication:
Don't let your emotions to dictate in your business


This is my top 3 this week, I hope you will join me in reading these publications, also it would be great if you join our community!

Source

The emojis used are from Bitmoji