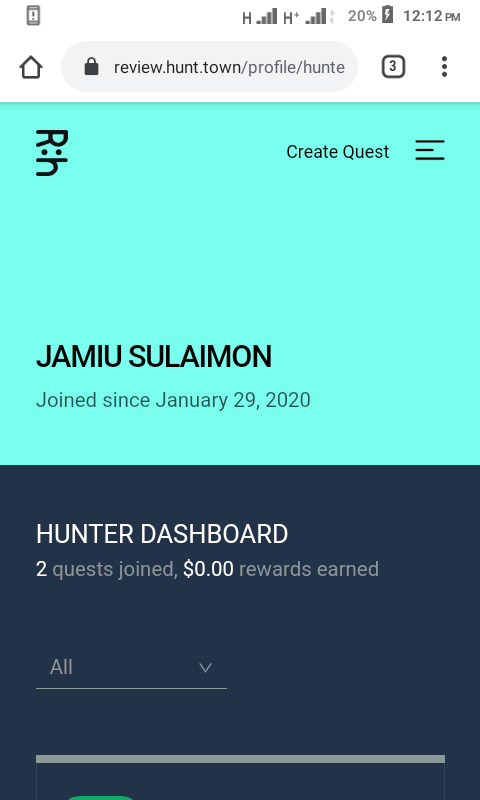 Greetings to every member of this great community, which is the steem community....
Today I wish to share a new platform with great features and advantages to the whole community.
The platform was first launched some years ago which was around 2019 or 2018. The platform was designed to create awareness of goods and services from the makers to the people using it. The platform was designed for makers to create their goods and services to the hunters who reviews them and gets payed as the review them.
It was first a different account for the makers and different one for the hunters who reviews the services created by the maker, so the hunter can only hunt and the makers can only make.
Some weeks ago the review hunt was stopped and was planning for a relaunch a new relaunch was recreated on the 29th of January 2020 with more advanced features than the first one.
The new review hunt was created in a such a way that a single account is used for both the hunter and the makers .
The review hunt is designed to introduce new service and product of a maker which could be a personal product, company or crypto based service to people who reviews them which are known as hunter.
Each quest to be reviewed by an Hunter as a certain amount of token in USD added to it. So as the hunter reviews the quest, he/ she gets the reward after the submission of the review as been confirmed by the admin or the maker of the quest.
             How to Sign up for Review hunt.

To sign up to review hunt to get rewarded as you review quest follow this link
https://review.hunt.town/r/221
After you click on the link it takes you to review hunt website, then you click on the sign up button at the top right of the website where it would take you to blockstack.org.
When you get to blockstack, you would create an ID or you can use an existing one if you have one.
After you have created your ID, you would sign up using the blockstack ID, then it would take you back to review hunt after you have signed up using the ID. Then you add you full name, email address and country to you account which you are creating. After adding the mail, a confirmation link would be sent to you so you click on it to confirm you account.
Then your profile would appear like this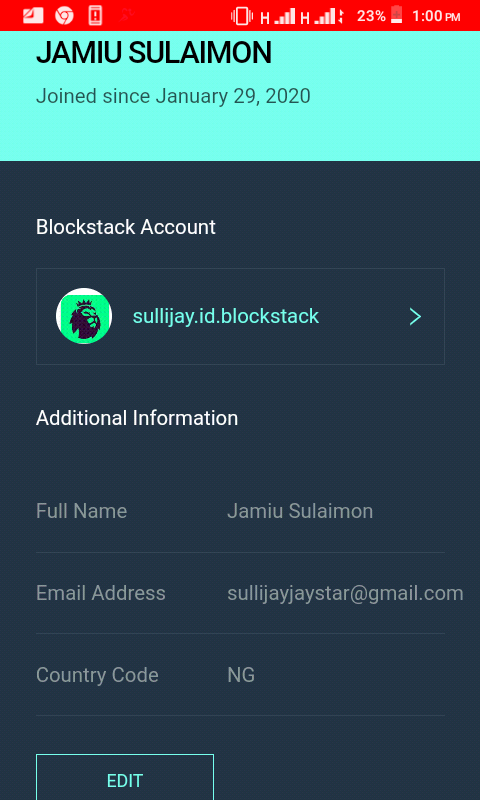 Ones you have created your account then you have full access to create quest on your product and services to be reviewed by hunters or you have the access to review all the products and services in the website and be rewarded after you review as been confirmed.
To add to it, you would need some review medium to review the quest by the hunter such as a steem account, YouTube channel, and some social Media account which you would use as a review medium depending on the type of quest you are reviewing.
follow this link to sign up now
https://review.hunt.town/r/221