I have Created my first quest on ReviewHunt

I want get a few more subscribers to my youtube channel, So i'm Trying it ou the Review Hunt as a maker, and is really easy to use that.
Everything I needed to do was to put the link of my channel, write the rules, and pay.
Here is the full info about the channel boost: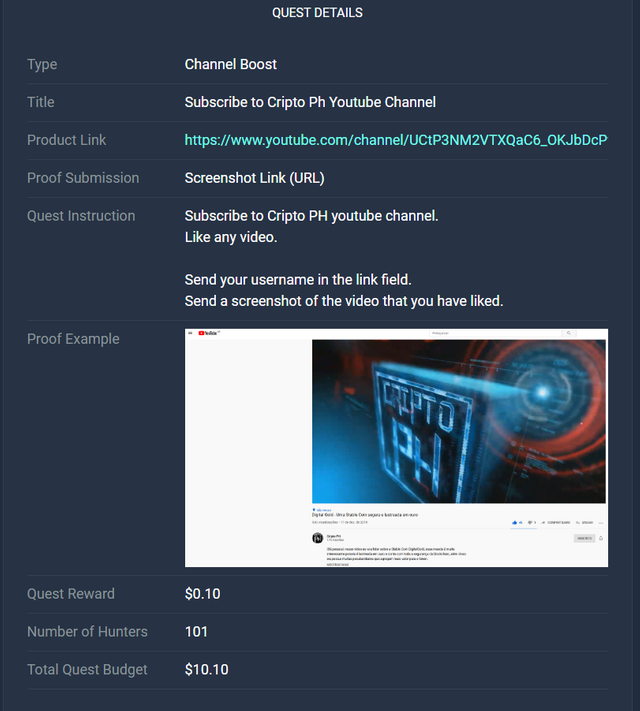 For only 10$ I will get 100 real subscribers to my channel, and a like in one of my videos.
Awesome to do that, it's my first time doing it and it's so fast and easy.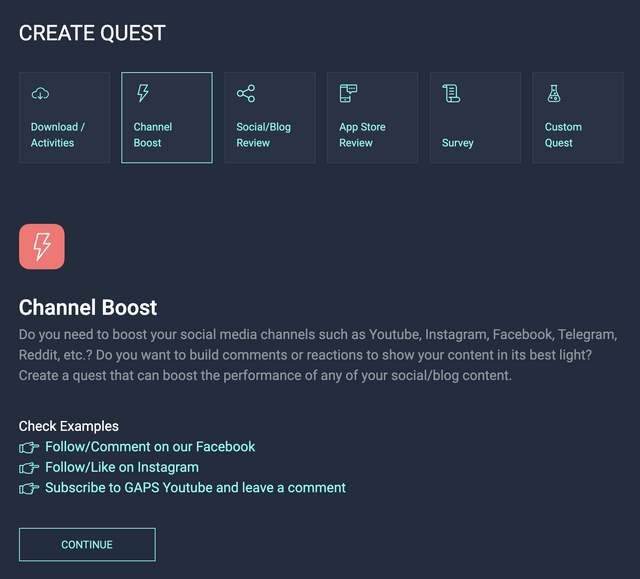 Let's join review hunt guys, a great opporunity to earn cryptocurrencym and for makers is a great opportunity to get real user to rate, testm and use products and more.
My quest is now live, everyone can join it:
https://review.hunt.town/quests/779
Easy steps, earn cryptocurrency.