I figured it may be time to bring back my book reviews. The last review I did was months ago. I need to start reading more too. I've been on one book since the year started. Yeah, I'm a little ashamed to say that. Work, grief, school. I have no time for myself anymore.
Today, I'll look at two books by one of my favourite African writers, Chimamanda Ngozi Adichie. Just a general and personal overview and my thoughts on the books. Enjoy!
---
The first on the list is Americanah.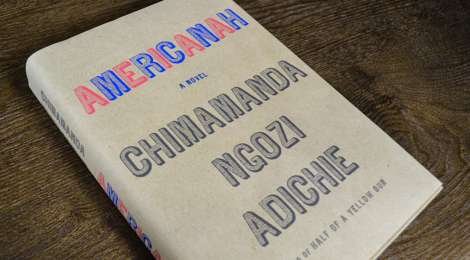 Source
---
The book is about Ifemelu and Obinze, two teenagers in Lagos, Nigeria who feel in love. The country was under military dictatorship at the time and people were fleeing the country. Ifemelu left for America. Obinze hoped to join her but post -9/11 America wouldn't let him. He found himself in London. Ifemelu took on jobs to support herself while keeping contact with Obinze. She later fell into a job she hated. A job where you get paid to lie naked and be touched by men who want to relax and relieve themselves. She didn't know as the details of the job wasn't explained to her. After the first day, she never went back, but she felt she had betrayed Obinze and she stopped replying his e-mails. Obinze, in the other hand, was deported because of visa issues. Ifemelu met Blaine. They were together for a long time but she later left him and went back to Nigeria, after thirteen years in diaspora. Upon her return, Obinze was already rich and married with a child. His marriage however, wasn't a very happy one. It was more of what I call 'performing marriage.' It happened for political reasons. The tried to avoid each other at first, but in the end, Obinze left his wife for her.
Here's an excerpt from the first chapter in Part 7 of the book:
At first, Lagos assaulted her; the sun-dazed haste, the yellow buses full of squashed limbs, the sweating hawkers racing after cars, the advertisement on hulking billboards and the heaps of rubbish that rose on the roadside like a taunt. Commerce thrummed too defiantly. And the air was dense with exaggeration, conversations full of over-protestations. One morning, a man's body lay on Awolowo Road. Another morning, The Island flooded and cars became gasping boats. Here, she felt, anything could happen, a ripe tomato could burst out of a solid stone. And so she had the dizzying sensation of falling, falling into the new person she had become, falling into the strange familiar.
A lot of people argue that Chimamanda put a huge part of herself into the protagonist. Ifemelu's life views, her blog post, even her natural hair. That happens though. Writers leave parts of themselves in every story they write. I never saw it like that when I read it. Maybe because I write too. There are those who also dislike the fact that Obinze left his marriage for 'teenage puppy love.' Morality compass much, I would say. Americanah is a book that didn't give life purple prose. Chimamanda told the story as it is. What happened in the novel happens everyday. Every book I pick up, I try to read with an open mind. I knew Ifemelu would return one day and Obinze would not be able to stay away. It's real life. All in all, it's a very good book with an equally beautiful prose. It also addresses racism and surviving as a black woman in America. Get a copy if you haven't already.
---
The second book is Purple Hibiscus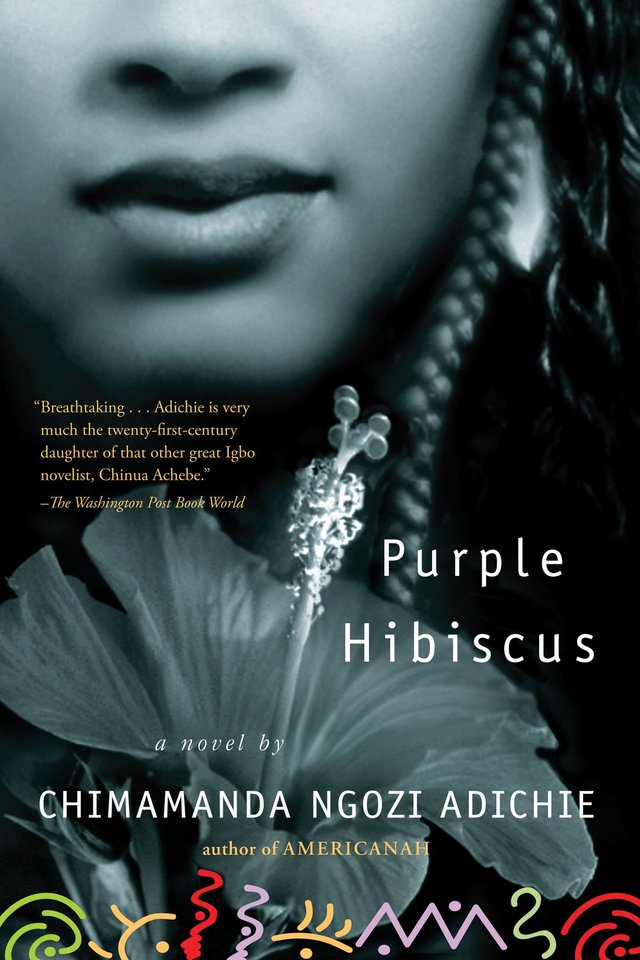 Source
---
This one is about a shy thirteen year old girl, Kambili who told her life story. She grew up with her parents and brother in Enugu, Nigeria. Her father was a staunch Catholic and an abusive man. She watched helplessly with her brother as their father constantly abused their mother, when he wasn't abusing them. Things changed when they visited their father's sister in Nsukka. After spending days with their cousins, they discovered a new kind of freedom, a freedom their father refused to tolerate. In the end, their mother couldn't take it anymore and she poisoned her husband's tea.
Take a look at an expert from the first part of the book – Palm Sunday:
Things started to fall apart at home when my brother, Jaja, did not go to communion and Papa flung his heavy missal across the room and broke the figurines on the etagere. We had just returned from church. Mama placed the fresh palm fronds, which were wet with holy water, on the dinning table and then went upstairs to change. Later, she would knot the palm fronds into sagging cross shapes and hang them on the wall beside our gold-framed family photo. They would stay there until next Ash Wednesday, when we would take the fronds to church, to have them burned for ash. Papa, wearing a long, gray robe like the rest of the oblates, helped distributed the ash every year. His line moved the slowest because he pressed hard on each forehead to make a perfect cross with his ash-covered thumb and slowly, meaningfully enunciated every word of "dust and unto dust you shall return."
This book is my favourite of Chimamanda's books so far. It's very beautiful. Not just the prose now. It has a way of loosening something inside of you. You feel what the protagonist is feeling.
Kambili was a very strong girl. The abuse never broke her – both the ones she received and the ones she watched her mother and brother go through. She was quiet, observant and very intelligent. In the end, she came out stronger and stood firm for her surviving family.
---
The characterisation, prose and plot are all very beautiful. Maybe I love them because I'm quite practical (?) and I love stories that are real. Either way, give them a try.
If you've read any of the books, tell me your thoughts on it. If you haven't, still tell me what you think. You're welcome.