Starfish
Walking the seven-mile sandy beach in Negril, Jamaica is a most memorable experience. The sand is white as white can get, and if it's mid-day while the sun is blaring, it could be unbearable walking with your sandals in your hands. You have to weigh whether you want to walk with sandals on or feel the warm, white sand squiggle between your toes as you walk. You either find yourself strategically moving from palm to palm trying to reclaim some relief to find some cool sand provided by the shade of the palms. Your other option is to wade close to the waters edge where the sand is made damp by the gently moving waves. So occasionally you endeavor to wade in. The water is surprisingly soothing, but not such that it is overwhelming.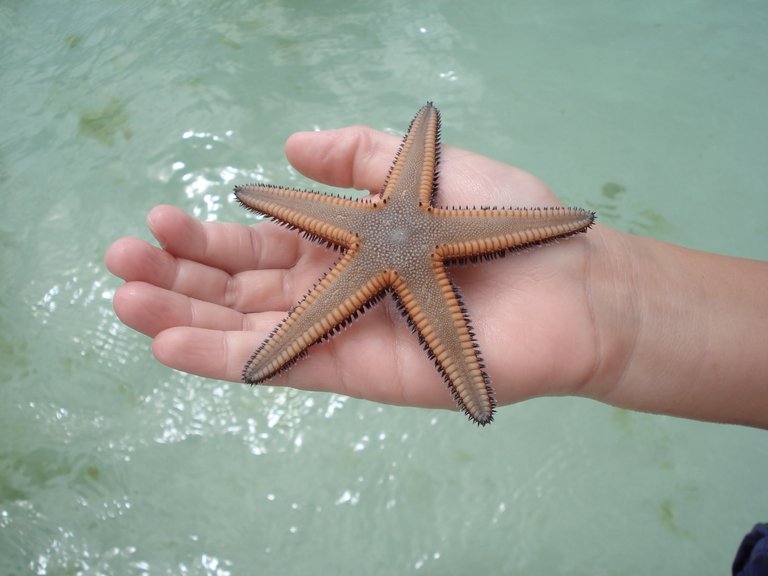 Baby Starfish We Found That Day
You can see the fish darting and dashing to and fro, and an occasional stingray. It's the Caribbean, it's Jamaica. You never know what you might see. On this warm day in August there was a small baby starfish. You normally won't find them close to the shore, but today for some reason this one was.
My boy smiled in anticipation for at this age anything new and inexperienced is a life lesson and memory to cherish.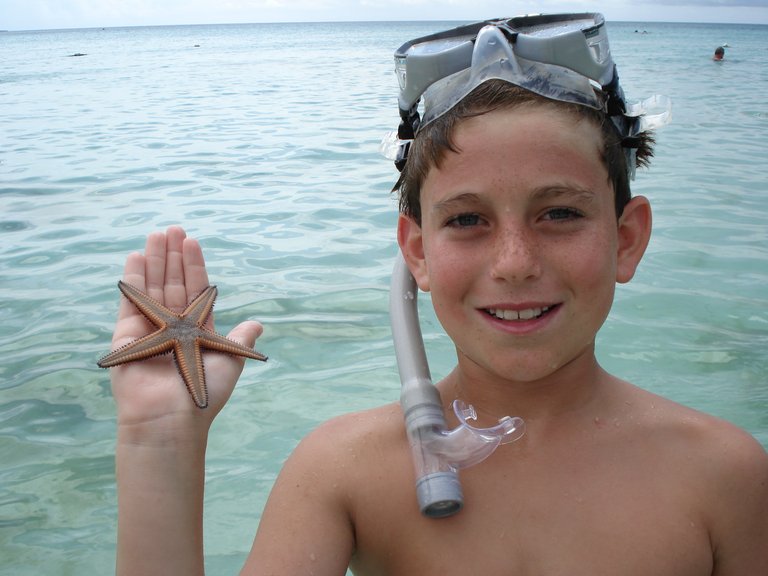 Check out that face
Jamaica gives itself to you in many ways, not only the people, not only the music, but in its rich presence of nature.
Respect,
S-IRIE