The Tree at Rondel Village
You may be saying to yourself, "What? A picture of a tree on the #reggaesteem and #jahm tags?"
Read on.
This stately majestic beauty is one of the largest located on the seven-mile beach in Negril, Jamaica. Its height, approximately 50 meters, and the canopy, absolutely massive. It's hard to describe this monster of a tree through words.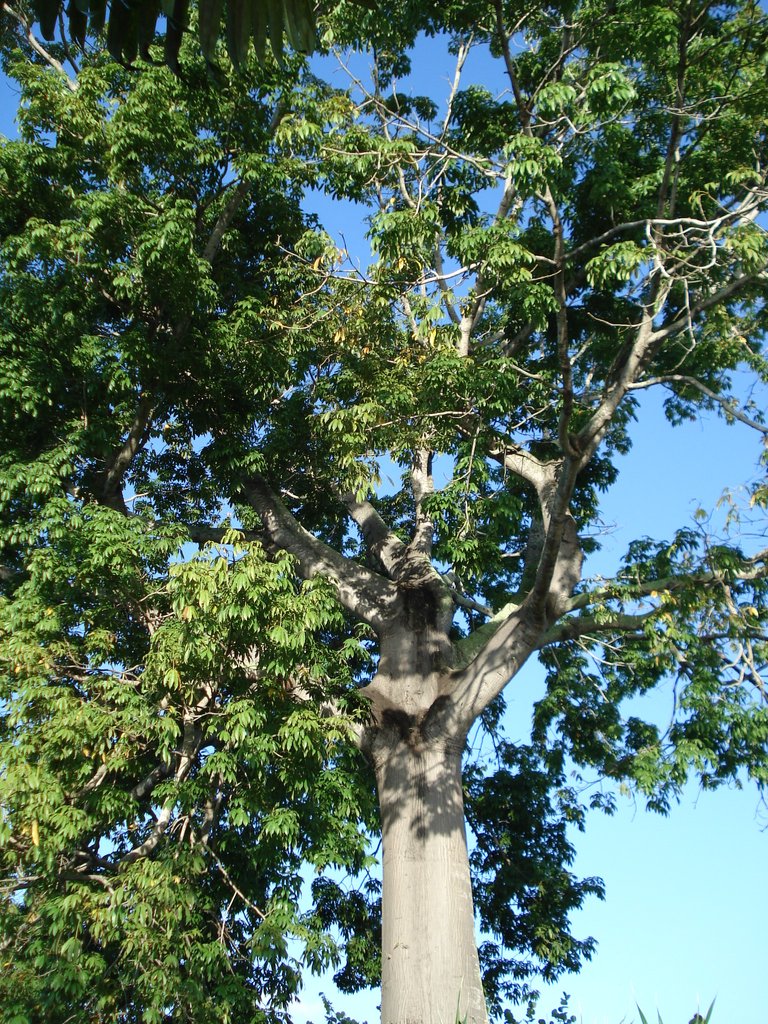 The One Love Tree
Given the tropical climate in Jamaica, the tree is always in season - never without a leaf. The weather here in the Caribbean is rather conducive to its overall health and well-being.
It has stood as pictured for decades. It stands as a visual landmark for those who choose to seek its beauty. Many probably walk right by and ignore the beauty of such a creature. What a mistake.
The Rondel tree has endured the sun and heat, the hurricanes, and the strong winds of Mother Nature, but still prominently stands as a symbolic feature of the Jamaica people. It is located on the property at Rondel Village, in the courtyard area, just 80 meters from the Caribbean Sea.
At its base, the owners have located a fresh water faucet that the tourists use throughout the day to rinse off sand and salt water from their bodies after long days relaxing by the beach and going for occasional swims in the ocean.
The water from the shower discharges directly into a floor drain which then seeps to feed the root system of the tree. An ingenious idea to keep the tree happy year round. This system ensures the tree stay healthy and also uses the water from the spigot quite efficiently.
Come to Rondel and have a see for yourself the next time you are in Negril on the seven-mile beach.
Respect,
S-irie