Yea man,
One the sweetest thing i enjoy in my leisure thing is reggae music because of its incredible topicality that sometimes focus on global incidents. From of search i have not stumble upon any genre that release or contribute to the global crisis of corona virus but i got reggae vibe. Sweet to listen to!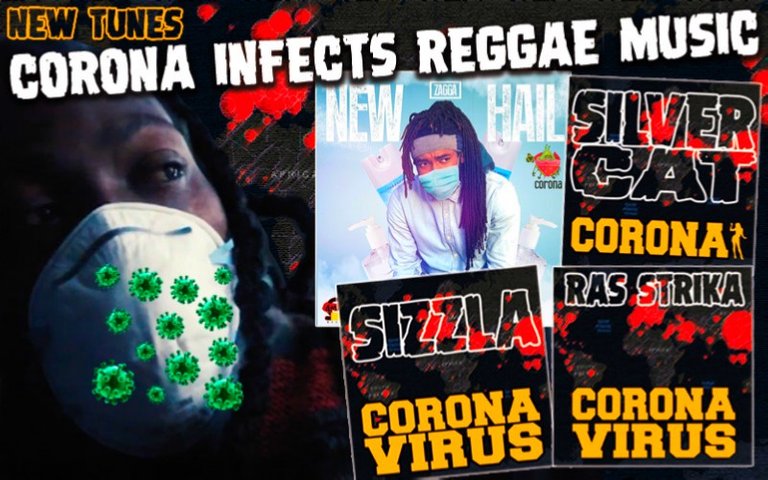 Corona virus has been holding the world in a scare-mongering grip and this infection has hit and infected four reggae songs and i love the vibe.
First that draw my attention was Zagga, beautiful vibe that arose my spirit in the clubbing mind of expression. This vibe show ways to start greeting when you see or meet your colleagues in meetings. Feel the New Hail saying 'No lion paw, and no big finger, only stretch your foot when you see me' You need to watch the video and feel it.
The song was released last week March 13th 2020.
Also, i got Ras Strika whichI watcged on YouTube and this is tailored on how corona virus claiming lives worldwide. Remember this started in Wuan China and has claimed many lives. Ras in his song admonished all to protect their family and friends and remember to wash your hand to protect yourself also.
There are stIll others I'm listening to, what i believe is with prudence and rationality we need to conquer the present crisis but small humour is needed too. Lets restrict ourselves from public lifes, parties and concerts.
This is the time you can devoted to take care of your pending project within your home and resume on them.
Keep yourself safe and protect your family and friends.
Jah bless ya!!
---
Posted via ReggaeSteem | Reggae Culture Rewarded