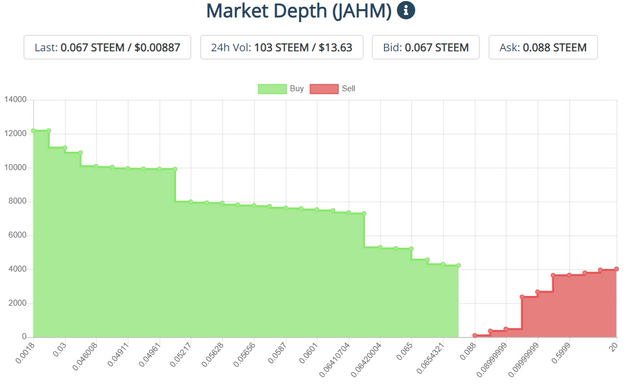 I was unable to acquire some #jahm
at the beginning of this weekend.
Gladly #steem-engine is back in action.
I did purchase some to up my stack
and be a decent curator in reggaesteem.
As you can see on the picture above,
#jahm is healthy and high demand.
the price is holding on pretty good.

I guess all reggaesteemers got the message right
and we are staking the #jahm.
Cool part of staking the token, you get airdrop in and out.
If you are doing the right thing
and contribute to the tribe you will be part of the whitelist.

I have to stay #reggaesteem did something
other tribes should emulate.
Stay to the course and keep everyone on their toe.
Everyday I am learning from you all.
Glad we put Jamaica and the Caribbean to the map.
So much can be said and so much can derive from this blockchain.

As of right now doing my best to get as much #jahm as possible.
Did power up some by purchasing on the DEX.
I can feel the need for this token to rise.
Nature hates void.
#reggaesteem will fill it quick.

By the way enjoy this instrumental and it is clean Mon.
Enjoy and feel good to have a good week.

Hear this!