A Project On The STEEM Blockchain Worth Investing In - ReggaeSteem... we be JAHMin'
Before I begin, please let me take a moment to disclose the fact that this article is written from my own personal viewpoint, and;
Disclaimer: None of the information presented in this article is meant as financial advice. Please research and invest at your own risk.
When it comes to investing, I believe many individuals tend to overlook specific investment opportunities because all they initially see is a target surrounding a so-called "narrow niche market." Without actually delving deeper, this may be what one sees on the surface. If you dive deeper, however, you will begin to find some investment opportunities that appear to be geared toward a specific niche market are, in fact, much more than this on a more profound scale.
ReggaeSteem may receive some of these niche-like perceptions since much of the focus tends to surround music and tourism, but this is just the tip of the iceberg when it comes to this specific tribe on the Steem Blockchain. Sure, music and tourism seem like niche markets, but these two areas of focus alone are huge markets when you look at them independently from one another. When you put them together, they are worth well more than any cryptocurrency, or better yet – all cryptos when summed together.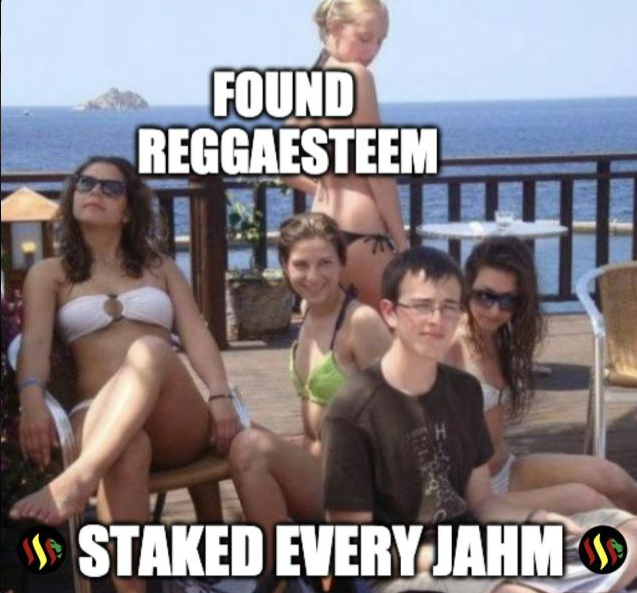 Thanks to the meme king @donald.porter for this one :)
If we dive deeper, and take a look into ReggaeSteem, we will find that the team envisions something much more far-reaching than just the blockchain. The team wants to bring ReggaeSteem and the JAHM token to the island of Jamaica where it can be used as a unit of exchange throughout the entire island. Starting from Negril, working its way to other domestic regions in Jamaica, and then spanning into various regions throughout the entire Caribbean. You can see this has the potential to be much greater than a "narrow niche market" if you open your viewing lens and look at it from this perspective.
Better yet, we are already witnessing the real use cases of JAHM on the island as we speak. It's one thing to have a vision. It's another to actually implement this vision. That is exactly what has and will continue to happen as more and more people realize this reward tokens diverse utility.
When it comes to the Caribbean, Jamaica is sought as trendsetter for many of the countries throughout the entire region. What happens in Jamaica tends to traverse throughout, speaking to my point earlier of starting in Jamaica and branching elsewhere as a direct result.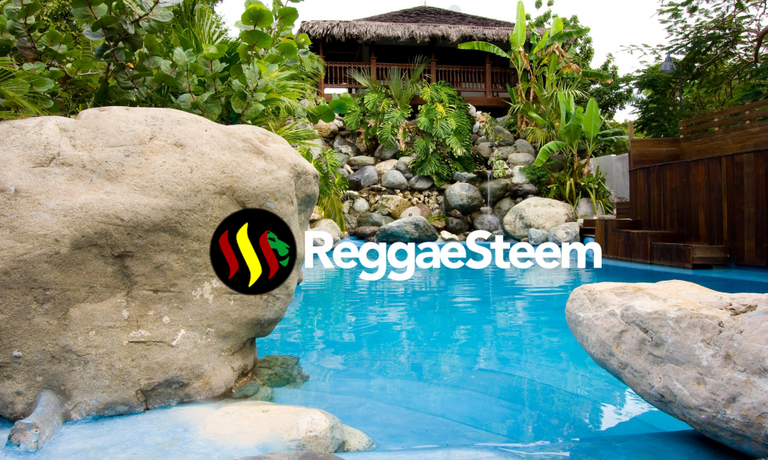 Reggae Culture Rewarded
While nothing is for certain and none of the information presented in this article is financial advice, we shall continue to see how things unfold. In my personal opinion, things are looking very bright at the moment. Proof of Stake is less than 6 hours away from the time of writing this article, the price action on the steem-engine (SE) marketplace has been approaching new highs when many others have been crashing and falling, and our first tribe member @crypticat is visiting Negril in less than 10 days! That's not all either. The tribe continues to add more and more users, the team has been attending several networking events spreading the word out about RS and JAHM, and Jahm fest is still in the crosshairs for some time in June.
Many of us can point to our favorite tribes, picking out the ones we feel have the most potential moving forward. Backed specifically by our actions as we load up on a particular tribe token or sell the ones we feel are shit tokens. I recently began getting rid of a bunch of tokens I had been holding for a while because many of them had no real backing or use cases. The ones I am particularly interested in, if you hadn't already guessed, are obviously ReggaeSteem and the JAHM token as well as SPinvest and the SPI token.
This particular tactic mentioned above leads to amassing tokens in the tribes we are deeply involved in, and highlighting our optimism for the future of the projects we begin to become more and more highly invested in, whether it be time and energy or the be all end all in the world of investing – cash money.
While JAHM is centered around reggae and Caribbeanism, the vision is something much larger than this. ReggaeSteem specifically targets the biggest industry in Jamaica through conditioned agreements/partnerships with hotels. Tourism brings in a lot of the islands financial support, and harnessing this aspect alone has the potential to lead ReggaeSteem and JAHM to new heights.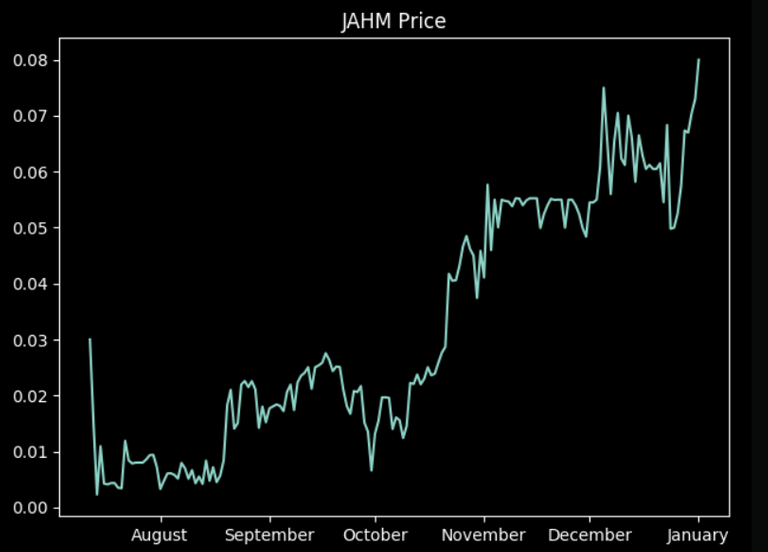 6 month JAHMin price metrics
In my opinion, this project has been flying under the radar since its initial launch, but the business model behind this hidden jewel of a tribe could certainly impact the entire ecosystem in an enormous manner that many will begin to "FOMO" over.
The current state of the cryptosphere calls for most to think of adoption taking place at a more rapid pace outside the major economic focal centers. In larger, more developed nations like the US and many countries in Europe, the comfort level is still much too high, making disposition to change less likely than what would be necessary for mass changes or shifts in economic driving forces to occur.
The very same; however, is not true in areas of the world where we tend to see more hardship. When local economies and individuals in less developed regions suffer, they suddenly become more open to new ideas that may lead to changes for the better for society as a whole. Crypto- and tokenomics is an idea that can certainly change how an area operates by providing people with opportunities that did not exist before this shift or change took place.
ReggaeSteem understands this fully, seeking to bring new flavor to the island as a whole. So far, ReggaeSteem has harnessed this opportunity, bringing new light to the island in hopes of turning it into a long-term and sustainable means for economic growth, leading to something far greater than just monetary satisfaction.
If you found this article to add value to the ecosystem, then please do upvote and resteem to spread the word like wildfire.
Welcome to ReggaeSteem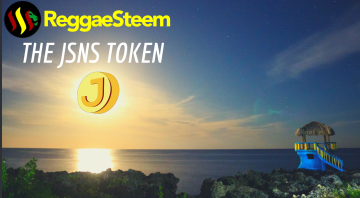 @reggaesteem's ultimate reward system. The JAHM Stake and Stay Token is explained in detail Keep Powering Up and you can JAHM your way to JAMROCK!
Come Join Us On ReggaeSteem Today!
|Web|Tribe|Telegram|Twitter|YouTube|Discord
---
Posted via ReggaeSteem | Reggae Culture Rewarded