In my feed today I found something I've not noticed in a while, a Resteem of a post made by a new user. @welcoming looks a touch inactive (2 months since last Resteem), and @newbieresteemday (1 month since last Resteem) have faded recently but you can't blame these accounts for becoming 'tired' - the owners have their own account and lives to lead and searching New and #introduceyourself (if the new member has somehow found this tag) takes time and effort with little to no direct reward, apart from the occasional 'thank you'.
Anyway, the new account had posted a selfie, holding a sign with date as their main image which I always feel is promising when looking for legit new Steemians, and actually their opening post was pretty good. This rating could be due to feeling a connection with the title, 'Hello from a former beer swilling, chain smoking, cake eating, greed machine', although the word 'former' threw me a little, but the contents of the text were also amusing and interesting enough to make me think, "well I hope they stick around".
I checked the replies, 15 or so at the time, and noticed the original poster hadn't replied yet. The could have gone to bed, or could well be stuck with what many people think has severely restricted the on-boarding process.
Not enough Resource Credits to do a goddam thing
I'll save the RC chat for a bit further down (things are looking much better in that regard) and go back to my good deed which was to throw 50 Steem Power into an account without any knowledge of what they will do next.
Because, what they certainly weren't going to do next was to reply all the dozen or so messages they have received from various people and bots. In the past I've tested what can be done with 3 SP, and it wasn't much. 4/5 replies maybe, but if they'd seen a spelling mistake in their post and the edit had gone through then that would be it for a few days.
The account I delegated to registered via blocktrades and arrived with 0 SP, but they did bring some liquid STEEM along to the party. So, interesting title and post, person on main image holding a sign with some sort of verification text, and some liquid STEEM to boot. Wouldn't it be a total shitter if during these 2/3 days without being able to 'speak' they moved their liquid STEEM out of their wallet and called it a day?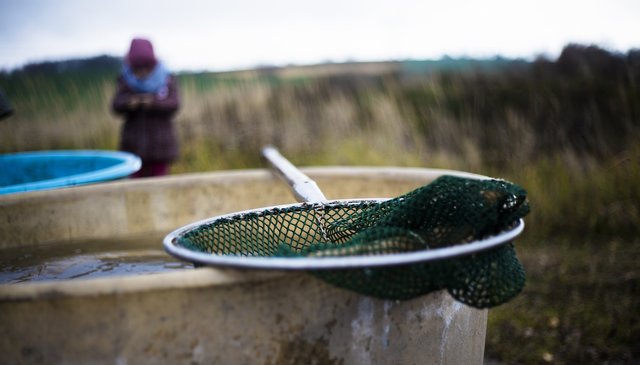 pixabay
'All' they had to do next was to power up that liquid STEEM and then they would be up and running - easy, right? Just scroll down the Steemit FAQ past the likes of....
What languages are supported?
How do I promote a post?
Will I get a 1099 from Steemit? (What The f does a 1099 mean to anyone outside America?)
...to question 120 (truth), which is 'How do Resource Credits work on the Steem blockchain?', to potentially uncover why replies aren't being submitted, or why a user can't be followed.
To be fair, there are questions relating to powering up before this one, but a new user making the connection between powering up, Steem Power, and Resource Credits is a big ask. It needs a bit of work but what about:
Question 1: I've made a post and now cant do anything else, why?
---
All is not lost
The 50 Steem Power out of my account is a small inconvenience, but I can have it returned in 5 days if the account chooses not to engage, or does reply with with 20 "thank you's" and upvote all their comments. However, a much better solution seems to be on its way with RC Delegation Pools.
Really looking forward to where RC delegation pools can empower Steem apps and users. This will definitely make the RC problems of new users much easier to contend with without opening Steem (or anyone's) stake up for abuse.
Thanks @tarazkp.
Ideally, not for the development team but for new users at least, RC delegation should have been rolled out with HF 21 (which is I think) when Steemit Inc decided not to offer the 15 SP starter pack. Accounts with anything more than a few hundred SP were left with a seemingly unlimited supply of Resource Credits, but without the ability to share them out without temporarily losing out on some of their Steem Power.
Plenty of us have delegated Steem Power (only to power new accounts with Resource Credits) in the past year but again, this is time-consuming, costly, and risky (like selling your vote to dickheads), without an SP / RC separation in place. From the recent @steemitblog post, I can't work out if this functionality is coming in HF21 or HF22, but whenever it arrives it'll be not a moment too soon.
Price action has played a part in the difficulties retaining users, but the on-boarding process and gradient of the ramp have definitely meant less accounts making it through the first week.
---
Alright, @downthehabithole (in the future someone will tell you there are apps that can notify you when you are 'tagged'), no pressure and good luck :)
Cheers
Asher