If there's one thing that makes me crazy, it's post turtles swanning around expecting the red carpet treatment wherever they go. They can't simply go from A to B, oh no, they have to travel in a cavalcade with police outriders stopping traffic, so these more than mere mortals, high above us in the pecking order, can make their way unhindered by the great unwashed.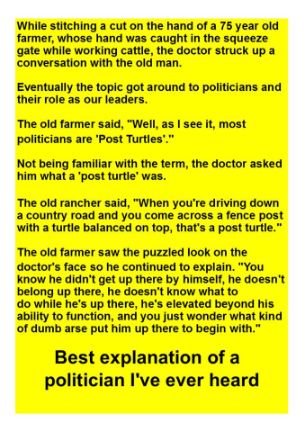 Lavish banquets on the public purse, endless junkets to foreign parts, Air BNB anyone? No, of course not. It's a 3,000 euro a night room in the Beau-Rivage, thank you very much, while citizens sleep in tents on the street.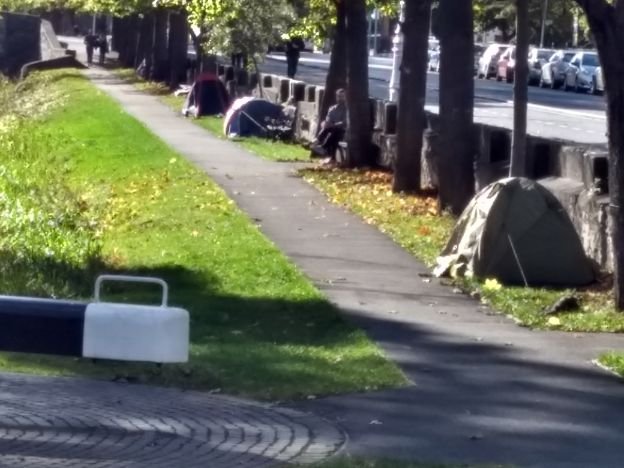 Dáil Éireann (Irish parliament) is being renovated at the moment and, I was reading today that Seanad Éireann, the upper house, has to be rehoused in the National Museum, but not before the installation of a 500,000 euro LIFT! What? Couldn't they have been rehoused to a building where there was already an elevator?
The arrogance of these wastrels is astounding. But why wouldn't it be? They're in one of the only professions where to get the job you need bugger all training or experience of anything, and then you're handed a pot of public money to throw around. Even better, like the magic porridge pot, it keeps on filling up. How wonderful is that?
And if you make a big boo boo and spend 60 million on a scheme to surveil the public which is later deemed unlawful, as happened in Ireland last week, do you lose your job, your pension, your expense account? Nah, of course not. Sure the people can afford it.
It's a fine life spending other people's money!

Written in response to @mariannewest's freewrite challenge before realising the prompt was red curtain and not red carpet!
First image stolen from somewhere...Martin Armstrong's blog I think
Second image is my own.