Rada Quest Game Card Contest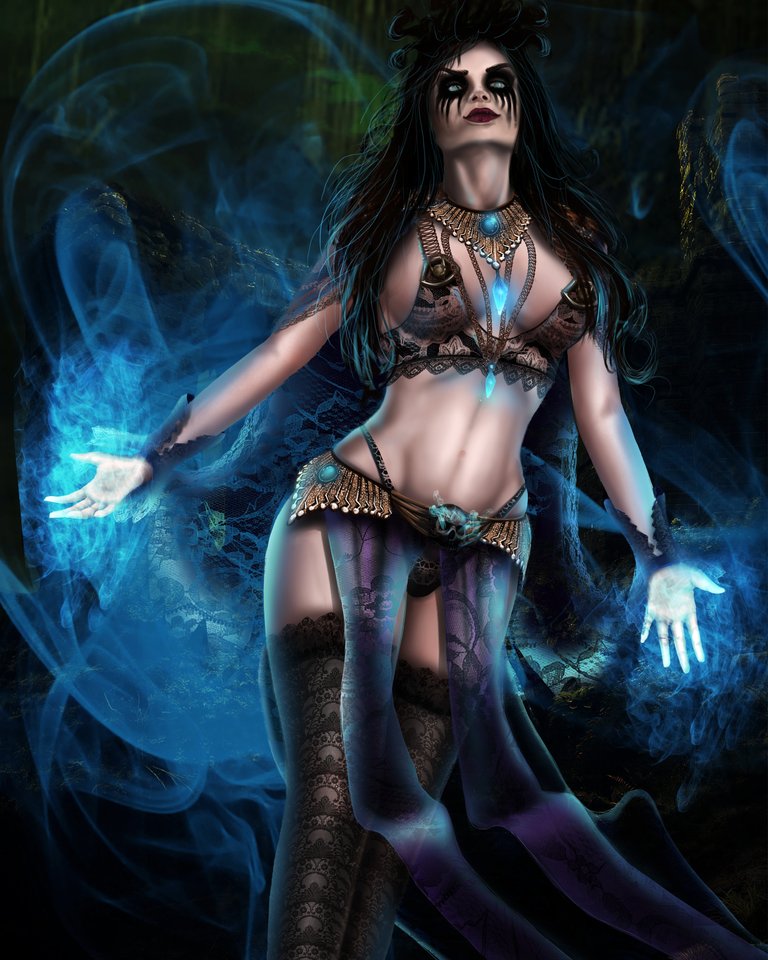 ---
---
Good night, friends Steemians!!!
I was working on my participation for the #radaquest contest, in the end the character I did is about a witch and I thought that her power could be to steal the souls of her enemies through spells and thus win the battles that arise.
To create the background of the character use some free textures found between https://www.maxpixel.net and https://pixabay.com, for this more than anything I was inspired by my experience playing some games and try to make it different from my previous works, I wanted something more detailed for my participation... In addition to sexy since these types of characters look great making them sexy or sensual. So, after thinking for a long time about her outfit, I decided to make her a little light of clothes where the little she has is mostly lace.
---
---
I don't have a name for this witch yet, I'm really bad at putting names so I decided not to put one on her. This is my participation for the Rada Quest contest and I hope you liked my design.
---
---
Thank you for watching my work and see you very soon!!!
---
---