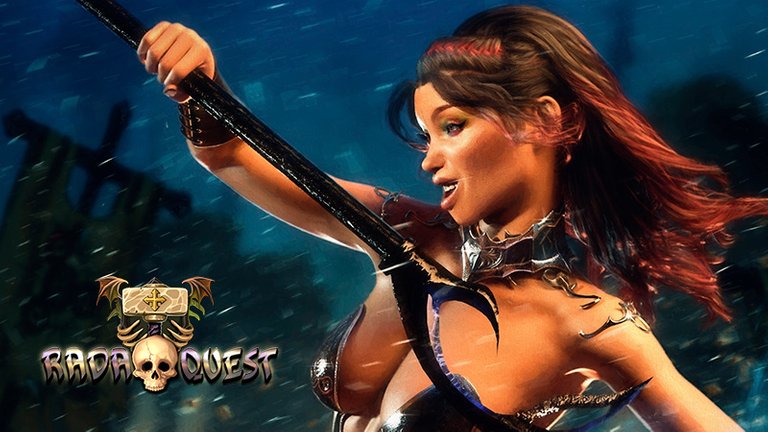 Hi radanians, princess, warriors, gamers and other disreputable dudes!
Today I will introduce you to a new collaborator in the Rada Quest TCG team:
Ruslan Bolgov (@axeman) is a very talented European photographer. His portfolio is a sample of his creativity and imagination. Beautiful models and professional makeup and costume creation teams make his work have an incredible visual impact.
For the Rada Quest card game I intended to show fantasy illustrations but when Axeman showed me his work I was fascinated. Some of his photographs have so much fantasy that I have decided that they can also have a place in our deck.
And as proof of this, I present to you all Kalypso (Sea Storm). I am sure you will love it.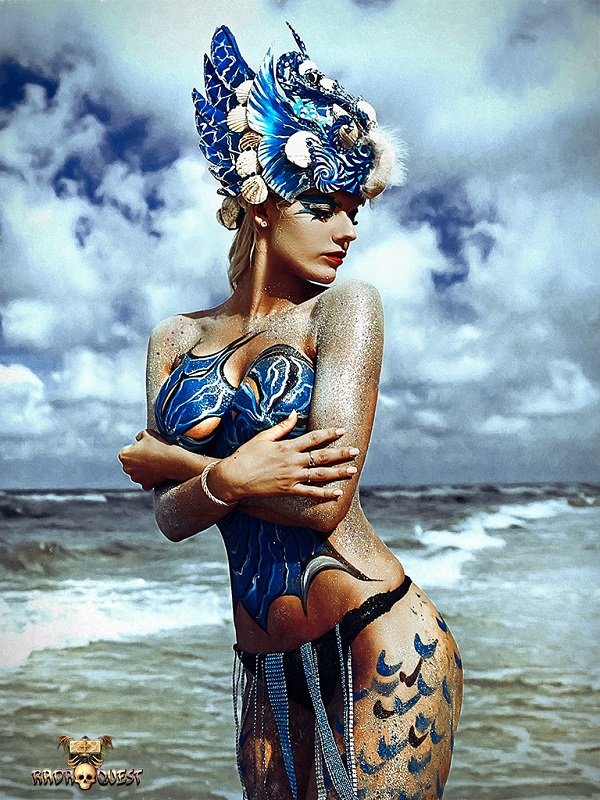 Created by Axeman (@axeman) and with his permission to use in Rada Quest TCG
Rysun (Death Claw)
I also want to present a new card of my creation. This time I am accompanied by Rysun (Death Claw). The name of this character was composed thanks to the collaboration of the members of the official Discord server of Rada Quest. The idea came from @elvikingosueco and as a prize was pocketed 5 Taruk.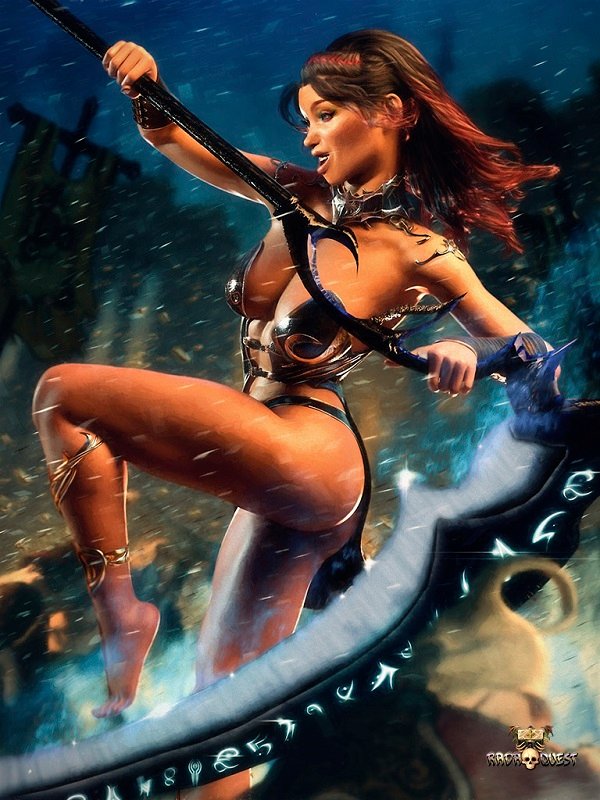 Created by Marcos DK (@marcosdk) for Rada Quest TCG
Distribution of Benefits
Another week of record collection for the project! The summary of the distribution of benefits has been as follows:
Weekly incomings: 3398.9230 STEEM + 7513.5346 STEEMP
71924.95 TARUK staked by 127 investors
Will be payable 0.152 STEEM per TARUK staked

The benefits of the game come from the sale of illustrations, token sales and in-game purchases and are distributed among TARUK stakeholders (see Whitepaper). The game is still in development, so there are no sales. And only the Taruk token is available, so the benefits come only from the sale of TARUK and illustrations.
Distribution among the top 20 investors:

409.796 STEEM @axeman (2701.00 TARUK - 3.76%)
379.300 STEEM @ecoinstant (2500.00 TARUK - 3.48%)
308.750 STEEM @censedgenera (2035.00 TARUK - 2.83%)
307.688 STEEM @mulletwang (2028.00 TARUK - 2.82%)
270.881 STEEM @dkid14 (1785.40 TARUK - 2.48%)
247.970 STEEM @arkmy (1634.39 TARUK - 2.27%)
227.580 STEEM @xerllig (1500.00 TARUK - 2.09%)
208.008 STEEM @wiriwiri (1371.00 TARUK - 1.91%)
187.526 STEEM @dera123 (1236.00 TARUK - 1.72%)
182.064 STEEM @quintaesencia (1200.00 TARUK - 1.67%)
177.558 STEEM @raymondspeaks (1170.30 TARUK - 1.63%)
166.892 STEEM @mfblack (1100.00 TARUK - 1.53%)
159.308 STEEM @aniestudio (1050.01 TARUK - 1.46%)
155.513 STEEM @cakemonster (1025.00 TARUK - 1.43%)
152.479 STEEM @steemvault (1005.00 TARUK - 1.40%)
152.093 STEEM @bert0 (1002.46 TARUK - 1.39%)
151.872 STEEM @orejero (1001.00 TARUK - 1.39%)
151.720 STEEM @battlegames (1000.00 TARUK - 1.39%)
132.300 STEEM @jlufer (872.00 TARUK - 1.21%)
91.032 STEEM @ceptocide555 (600.00 TARUK - 0.83%)

Art Contest for Rada Quest Cards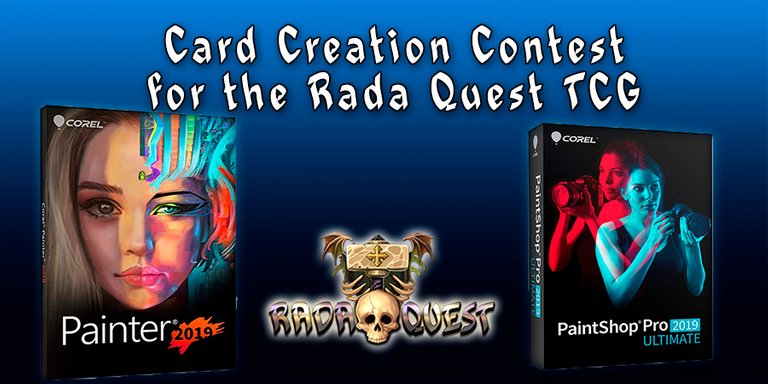 The time for submitting illustrations for the first Rada Quest card illustrations contest has begun. If you would like to see one of your drawings on our cards, you have until October 31 to submit your proposal.
The awards are a Corel Painter license for first place, more accessories, and a Corel PaintShop Pro license for second place, more accessories.
You can check the contest rules in this link -> https://steemit.com/radaquest/@radaquest/i-card-creation-contest-for-the-game-rada-quest-tcg

For more info you can contact us on Discord https://discord.gg/DqtacWX