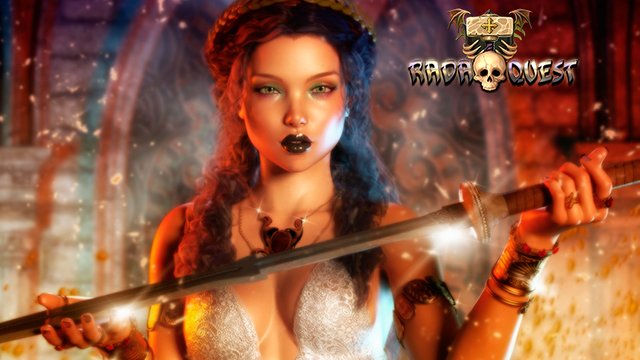 Hi radanians, princess, warriors, gamers and other disreputable dudes!
Another week full of emotions and, above all, work; a lot of work.
The development of the game is going through a very slow stage. I am still designing the structure of the client / server model since the game will be multi-player in real time. When the client / server model is complete, the development of game mechanics will be faster. Or at least I hope so.
Distribution of Beneficts
Meanwhile, project financing is getting very good results. This week we have exceeded 100 investors. The summary of the distribution of benefits has been as follows:
Weekly incomings: 4411.1490 STEEM + 3770.6711 STEEMP
48164.06 TARUK staked by 106 investors
Will be payable 0.170 STEEM per TARUK staked

The benefits of the game come from the sale of illustrations, token sales and in-game purchases.
The game is still in development, so there are no sales. And only the Taruk token is available, so the benefits come only from the sale of TARUK and illustrations.
Distribution among the top 20 investors:

424.685 STEEM @ecoinstant (2500.00 TARUK - 5.19%)
320.552 STEEM @censedgenera (1887.00 TARUK - 3.92%)
303.293 STEEM @dkid14 (1785.40 TARUK - 3.71%)
254.811 STEEM @xerllig (1500.00 TARUK - 3.11%)
203.849 STEEM @quintaesencia (1200.00 TARUK - 2.49%)
200.961 STEEM @arkmy (1183.00 TARUK - 2.46%)
190.429 STEEM @wiriwiri (1121.00 TARUK - 2.33%)
175.480 STEEM @dera123 (1033.00 TARUK - 2.14%)
173.274 STEEM @aniestudio (1020.01 TARUK - 2.12%)
170.553 STEEM @steemvault (1004.00 TARUK - 2.08%)
169.874 STEEM @battlegames (1000.00 TARUK - 2.08%)
169.874 STEEM @mulletwang (1000.00 TARUK - 2.08%)
84.937 STEEM @serlanvet (500.00 TARUK - 1.04%)
77.463 STEEM @jlufer (456.00 TARUK - 0.95%)
72.706 STEEM @mfblack (428.00 TARUK - 0.89%)
69.996 STEEM @eddiespino (412.04 TARUK - 0.86%)
69.144 STEEM @shoemanchu (407.03 TARUK - 0.85%)
67.950 STEEM @trenz (400.00 TARUK - 0.83%)
63.703 STEEM @josevas217 (375.00 TARUK - 0.78%)
61.181 STEEM @thebluewin (360.16 TARUK - 0.75%)

See Rada Quest WhitePaper for details -> https://steemit.com/radaquest/@radaquest/rada-quest-game-white-paper-for-investors
Art Contest for Rada Quest Cards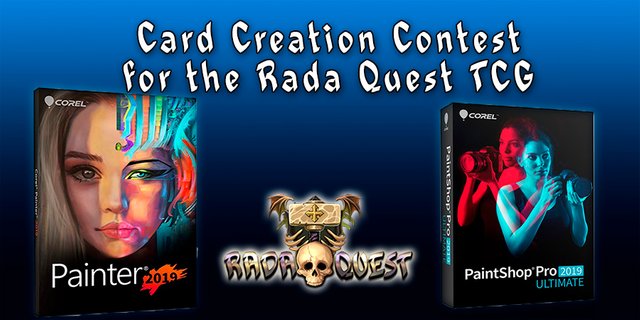 The time for submitting illustrations for the first Rada Quest card illustrations contest has begun. If you would like to see one of your drawings on our cards, you have until October 31 to submit your proposal.
The awards are a Corel Painter license for first place, more accessories, and a Corel PaintShop Pro license for second place, more accessories.
You can check the contest rules in this link -> https://steemit.com/radaquest/@radaquest/i-card-creation-contest-for-the-game-rada-quest-tcg

New cards!
In recent days we have been able to enjoy some new illustration for our deck.
Ivi (Shadow Touch)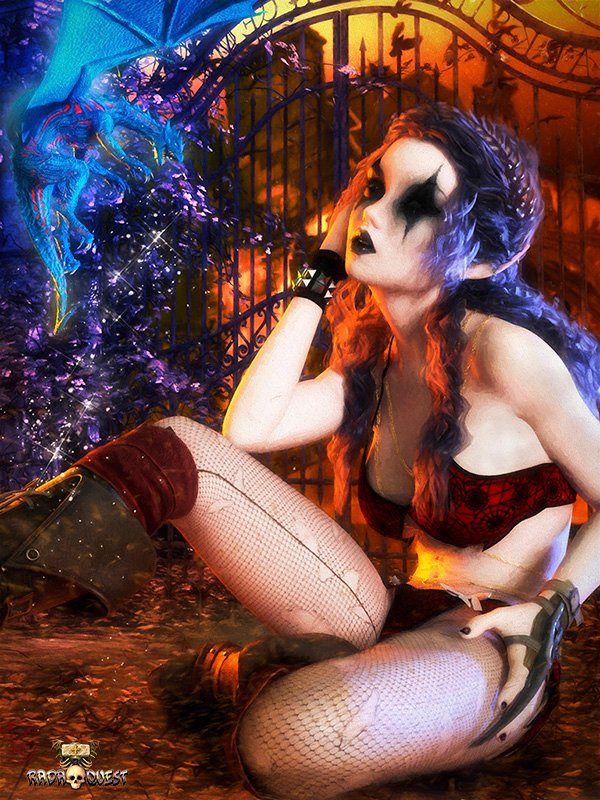 Created by Marcos DK (@marcosdk) for Rada Quest TCG
Berglijot (The Cursed) EXT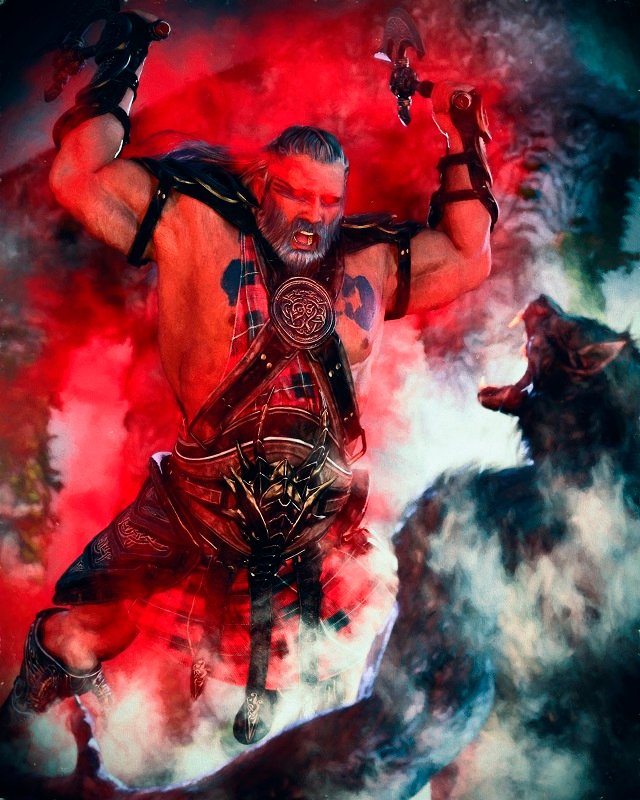 Created by Xerllig (@xerllig) for Rada Quest TCG
We hope you enjoy them!
For more info you can contact us on Discord https://discord.gg/DqtacWX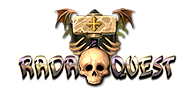 Note The weekly bulletin number 12 never got published. I sent Taruk with the text to the printing press, but he lost it along the way...