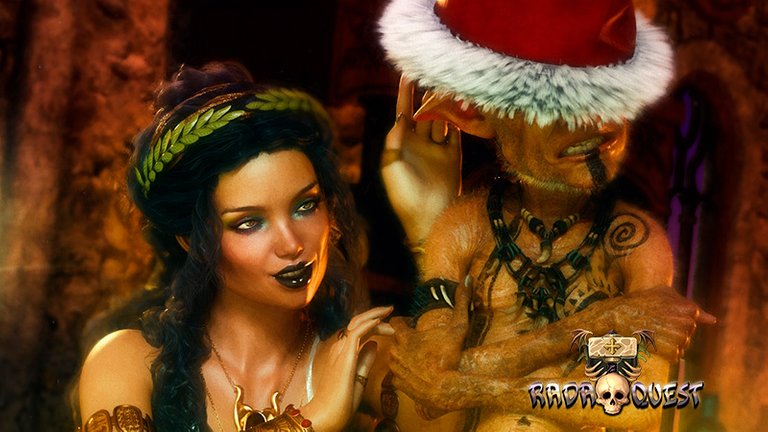 Hi radanians, princess, warriors, gamers and other disreputable dudes!
Ok I know; It is too early to celebrate, but with all the work that is piled up on my desk, it is very likely that I will forget it when the time comes. It would not be the first time this happens to me. I also don't want to forget to prepare an illustration to commemorate this Christmas.
And if you are one of those who do not like Christmas, know that you are not the only one. Taruk doesn't like it either. Maybe Ariana's jokes have something to do with it ...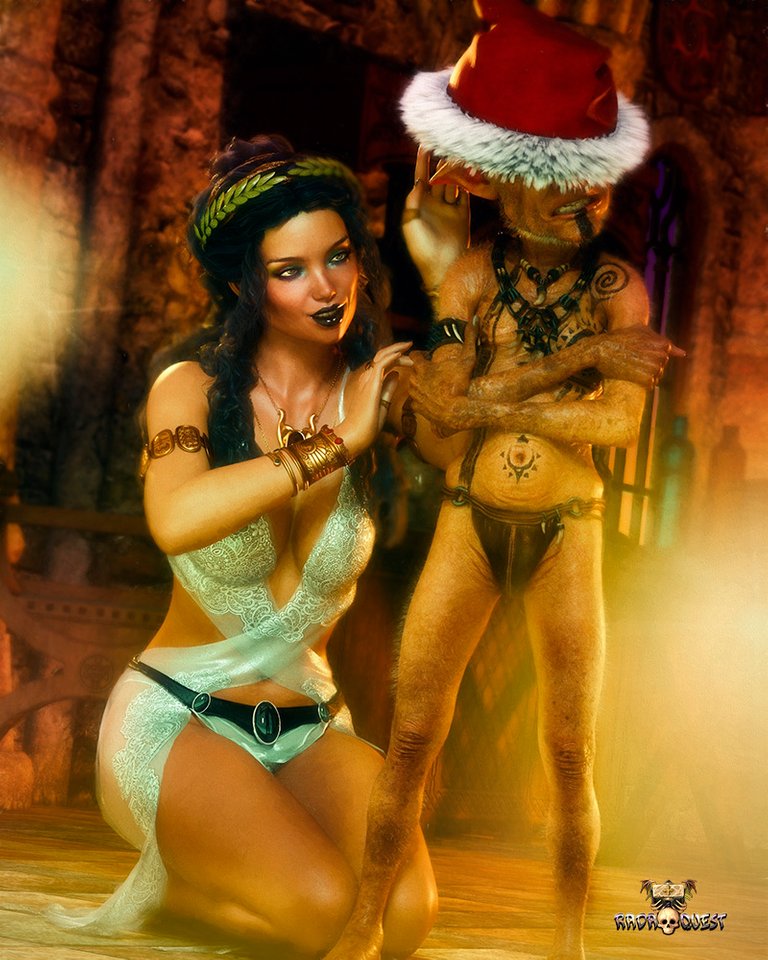 This illustration was made by Marcos DK (@marcosdk) for Rada Quest TCG
Invest in Rada Quest buying TARUK token
See info: http://gt.3dkrender.com/investinrada