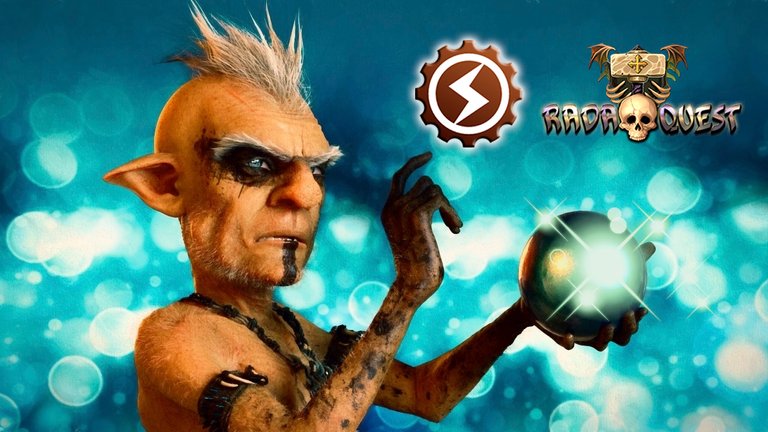 Dear investor / Querido inversor:
I am very happy with the interest that the Rada Quest project has aroused. When I launched, almost 2 months ago, the financing of the game through the TARUK token I could not imagine receiving such a good reception. However, I have also noticed that there are many doubts and some misunderstanding. The purpose of this post is to shed a little more light on the financing of this project.
Estoy muy contento con el interés que ha despertado el proyecto de Rada Quest. Cuando lancé, hace casi 2 meses, la financiación del juego a través del token TARUK, no podía imaginarme que recibiría tan buena acogida. Sin embargo, también me he percatado de que hay muchas dudas y algún malentendido. El propósito de este post es arrojar un poco más de luz sobre la financiación de este proyecto.
Rada Quest is a real-time strategy game with resource generation and tradable card to fight between players and against the machine, that is still under development.
Rada Quest es un juego de estrategia en tiempo real con generación de recursos y con cartas comerciables para combates entre jugadores y contra la máquina, que aún está en fase de desarrollo.
TARUK is a token for investors. The benefits of the game will be shared among ALL TARUKS in stake.
Taruk es un token para inversores. Los beneficios del juego se repartirán entre TODOS los TARUKS en stake.
The objective of the investment is to receive dividends for the income from the game in the purchase of card packs and other items.
El objetivo de la inversión está en recibir dividendos por los ingresos desde el juego en las compras de packs de cartas y otros items.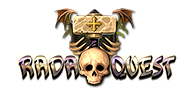 For those who invest in the project, and in gratitude for their trust, there are a number of gifts and advantages:
Participate in the benefits of the sale of TARUK itself as if they were benefits of the game.
Future in-game gifts whose amount will depend on the volume of TARUK in the investor's stake (card packs, resources, items, etc.).
Access to a private group in Discord (more than 1000 TARUK in stake)
Access to the illustrations of Marcos DK for the game in Ultra-High Definition. (more than 1000 TARUK in stake)
... and more.
Para aquellos que invierten en el proyecto, y en agradecimiento a su confianza, hay una serie de regalos y ventajas:
Participar en los beneficios de la propia venta de TARUK como si fueran beneficios del juego.
Futuros regalos en el juego cuya cantidad dependerá del volumen de TARUK en stake del inversor (sobres de cartas, > recursos, items, etc.).
Acceso a un grupo privado en Discord (más de 1000 TARUK en stake).
Acceso a las ilustraciones de Marcos DK para el juego en Ultra-Alta Definición (más de 1000 TARUK en stake).
...y más.
What guarantee does the investor have? / ¿Qué garantía tiene el inversor?
I'm sorry; All investments are sold without guarantee. But it is possible to take actions not to jump into the void.
To provide a possible ROI that results interesting for the investor, the maximum number of TARUKS that will be released has been limited to 500,000. That is:
250,000 for the creator and owner of the project, Marcos DK, and
250,000 for investors. This means that only 250,000 TARUK will go on sale.
Lo siento; todas las inversiones se venden sin garantía. Pero es posible tomar una serie de medidas para evitar un salto al vacío:
En previsión de un posible ROI que sea interesante para el inversor se ha limitado el número máximo de TARUKS que se liberarán a 500.000. Esto es:

250.000 para el creador y propietario del proyecto, Marcos DK, y
250.000 para los inversores. Esto quiere decir que solo se pondrán a la venta 250.000 TARUK.
What will happen when all TARUKs have been sold? / ¿Qué ocurrirá cuando se hayan vendido todos los TARUK?
If the game has not been released yet, we will have to wait. Without more income, there are no benefits. The illustrations are for sale and Rada Quest also receives some Steem for its publications, but they are insignificant quantities. REMEMBER: The objective of the investment is the distribution of in-game purchases.
Si el juego no ha sido liberado aún, habrá que esperar. Sin más ingresos, no hay beneficios. Las ilustraciones están a la venta y Rada Quest también recibe algún steem por sus publicaciones, pero son cantidades insignificantes. RECUERDA: El objetivo de la inversión es el reparto de las compras en el juego.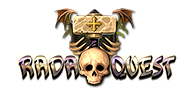 Practical assumption... / Un supuesto práctico...
As an example, Splinterlands, a well-known game in the Steemit community, has launched a Kickstarter campaign these days. In just a few days they have raised 150,000$. It is a very popular game, I know, but I believe that raising half of that amount, 75,000$, in a year, should not be difficult for Rada Quest TCG. In fact, I think it's very little. But it is not bad amount to distribute between 500,000 participations (TARUK). It's 0.15$ per TARUK. With the Steem at 0.12$, it is a 25% APR. This is just an example, a supposition.
A modo de ejemplo, Splinterlands, un juego muy conocido en la comunidad de Steemit, ha lanzado una campaña Kickstarter estos días. En apenas unos días han recaudado 150.000$. Es un juego muy popular, lo sé, pero considero que recaudar la mitad de esa cantidad, 75.000$, en un año, no debería ser difícil para Rada Quest TCG. De hecho, creo que es muy poco. Pero no es mala cantidad para repartir entre 500.000 participaciones (TARUK). Son 0,15$ por TARUK. Con el Steem a 0,12$, es un 25% TAE. Esto solo es un ejemplo, una hipótesis.
You have more questions? / ¿Tienes más preguntas?
If you are interested for more information or have any questions, contact us through our Discord. We also invite you to join if you want to listen good epic music in 128 kbps quality and talk with other users.
Si estás interesado en más información o tienes alguna duda, ponte en contacto con nosotros a través de nuestro Discord. También te invitamos a unirte al Discord si quieres escuchar buena música épica en calidad de 128 kbps y hablar con otros usuarios.