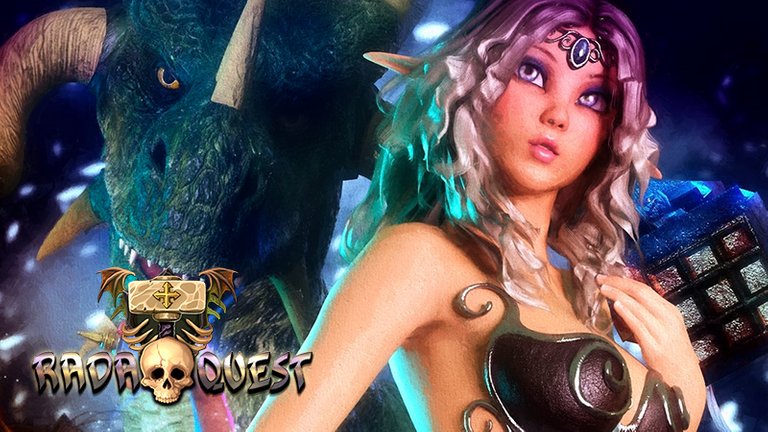 The 1st Tournament of the Rada Quest Gems mini-game is over! -> https://game.radaquest.net/
Amazing! It was the first call-up and we have had 25 participants who have been fighting until the last minute to score and take some prize.
¡Increíble! Ha sido la primera convocatoria del torneo y hemos tenido unos 25 participantes que han luchado hasta el último minuto para conseguir un buen puesto en la clasificación y optar a alguno de los premios.
At the time of the end of the tournament, the top of the leaderboard had been thus:
Al momento de finalizar el torneo, la parte alta de la tabla de clasificaciones presentaba este aspecto: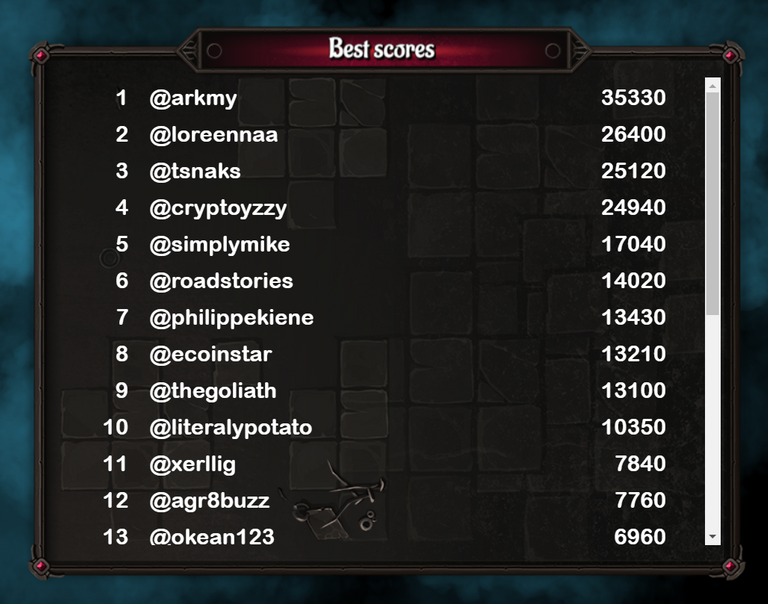 Proceeds from the purchase of credits the prize pot raised 382 BATTLE, 788 DEC and 2000 Soul Crystal.
Procedentes de la compra de créditos, el bote de premios alcanzaba la cantidad de 382 BATTLE, 788 DEC y 2000 SC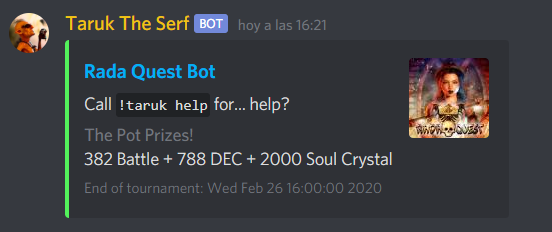 As explained in the game instructions, the prize will be share in the top 3 ranked in percentages of 50-30-20 so it will be:
Tal y como se explicó en las instrucciones del juego, el bote se reparte entre los 3 primeros clasificados en los porcentajes de 50-30-20 por lo que han quedado así:
The awards have already been send:

And for all those who have failed to place the top 3 encourage them to continue participating and win magic potions. Keep in mind that these potions will be very important when it comes to making our cards stronger, plus they will be tradable in the game bazaar.
Y para todos aquellos que no han podido alcanzar esos primeros 3 puestos, animaros a seguir intentándolo y a ganar pociones mágicas. Tened en cuenta que esas pociones serán muy importantes para hacer más fuertes nuestras cartas, además de que podrán comerciarse en el bazar del juego.
2nd Tournament
The 2nd mini-game tournament in Rada Quest kicks off.
The initial pot is the same as in the first call: 100 BATTLE + 200 DEC + 2000 SC. Credit purchases will help increase the value of the prize. Credits can be purchased in packs of 10 and 50:
El bote de premios inicial es el mismo que en la anterior convocatoria: 100 BATTLE + 200 DEC + 2000 SC. La compra de créditos hará que el bote aumente su valor. Los créditos pueden comprarse en packs de 10 y de 50:
Follow-up of the tournament
I recommend join the Rada Quest Discord to be able to be informed live of the game's events and to be able to consult with the Bot the results.
Recomiendo unirse al servidor de Discord de Rada Quest para estar informado en directo de los acontecimientos del juego y poder consultar con el Bot los resultados.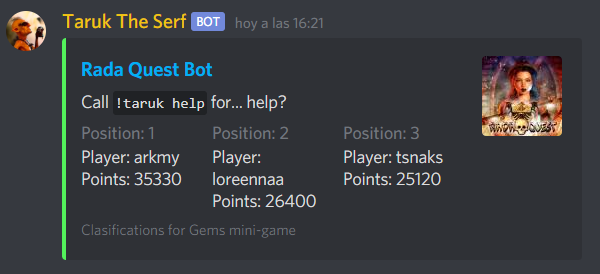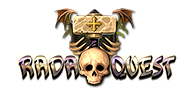 Invest in Rada Quest buying TARUK token
40,000 Steem have been distributed among our investors until today.
And you can get free games with your packs purchases! https://radaquest.net/freee-games-for-taruk-packs/
See info: http://gt.3dkrender.com/investinrada


Thanks to our Founder Members (+1000 TARUK in stake):
@ecoinstats @ecoinstant @axeman @mulletwang @wiriwiri @xerllig @arkmy @quintaesencia @dkid14 @dera123 @battlegames @raymondspeaks @mfblack @aniestudio @jlufer @steemvault @bert0 @orejero @ecoinstar @cakemonster
And also thanks to all our lovely sponsors:
@ceptocide555 @repu-tacion @serlanvet @josevas217 @eddiespino @thebluewin @trenz @taintedblood @steemitasclub @lcrestrepo @llobu @mickvir @brasan @tsnaks @avellana @takeru255 @philippekiene @dosdudes @pablo1601 @vikvitnik @marybellrg @syyed @yanes94 @photo-token @assus @pequef @vgalue @sacra97 @literalypotato @iampolite @edithbdraw
@vxc @hhayweaver @northmountain @vault.tokens @meteoro @radiosteemit @thegoliath @charjaim @simplymike @luisveco88 @roger.remix @amart29 @drakernoise @rentmoney @club12 @helengutier2 @zoniacb @zhanavic69 @jjqf @lanzjoseg @conectionbot @viniciotricolor @reyvaj @votebetting @belkisa758 @aamirijaz @qam2112 @lenonmc21 @adeljose @suanky @elgranpoeta @rengus @karmadorje @franz54 @marisenpai @rachaeldwatson @antoniarhuiz @moeenali @equipodelta @sleepingcowboy @jadnven @steemitcuration @mobi72 @yurilaya @rozioo @neoxian @jodipamungkas @javiermurillo @fernanvalentina
@monsterstamer @freddbrito @vimukthi @victor-alexander @yameen @ifeoluwa88 @criptomonedastv @ferrate


Written by @marcosdk
All the pics by @marcosdk