With 4% ROI last week, Taruk continues to distribute the benefits of Rada Quest TCG with its investors. Do you want to earn some steem too? All information in the RadaQuest TCG guide and how to invest in Taruk.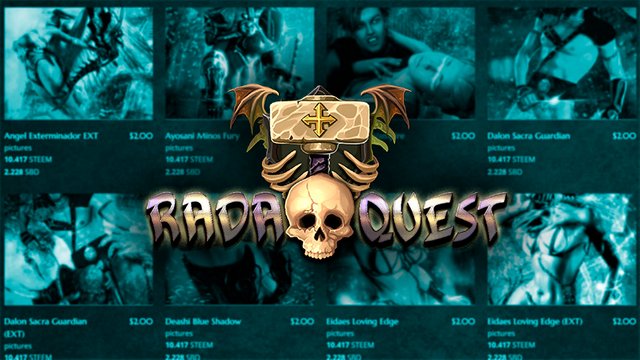 Imagen cortesía de:
@marcosdk
If you are still hesitating to invest or not, I show you 5 big advantages of investing now.
1- Big discounts limited to 97 packs in stock. Normally 500 Taruk = 500 Steem, right now you can get a pack of 500 Taruk for 477 steem, you save up to 23 steem (~4% discount). The discount usually changes, I have seen a 500 Taruk pack for 430 Steem 6 days ago, that's a 70 steem that you save.


You can get your pack here
You can pay with steem or PAYPAL.


2- Profit sharing. Rada Quest shares its profits between the Taruk stakeholders weekly. More info in the WhitePaper or Investment Guide.


3- Vip1000. Is a special premium group for the investors that have reached 1000 Taruk in stake. They have big advantages:
✨ A private chat group in Rada Quest discord
✨ Downloadable Rada Quest card illustrations in Ultra-High Definition (for personal use).
✨ 1 exclusive and helpful game card.
✨ Daily lifetime login rewards (potions, cristal souls, card pack tickets, etc.)
✨ You can vote to accept/decline the new illustrations from new artists.
✨ Exclusive PRIME in-game title.


4- Invest today, it's the right time. from profit sharing you can earn awesome profit some times or not so incredible profit another times, but think in the long term, when the game releases there will be card pack sellings, so you will earn more. If the game succeeds, earnings will be very nice.


5- Helping out. You finance the game, you help it grow, you encourage the creator to continue and get the game out sooner. Being part of something big and helping also fills the soul. With Taruk we not only fill our pockets but also the soul and there are very good people in their community.


Note: This is not a professional financial advice.
Connect with us!:
Social
Game´s account: @radaquest
Game´s creator: @marcosdk
Collaborating illustrators: @beyondraws & @axeman
Community Managers: @wiriwiri & @arkmy
Discord: https://discord.gg/MQTkAPm
Web & Investment
RadaQuest Web: https://radaquest.net/
Buy Taruk in steem engine: https://steem-engine.com/?p=market&t=TARUK
Buy Taruk with discount in RadaQuest Web: https://radaquest.net/product/taruk-pack-500-units/
I Card Creation Contest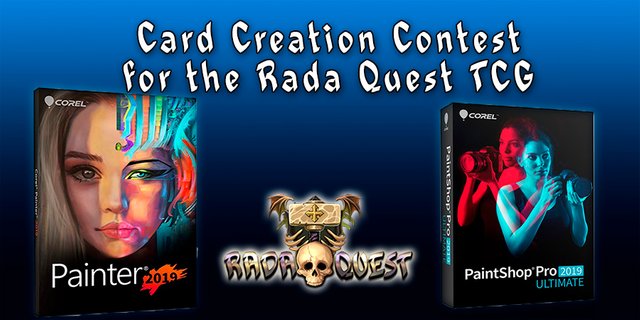 Imagen cortesía de:
@marcosdk
Proposal

Imagen cortesía de:
@marcosdk
If you still have doubts don´t hesitage to leave us a comment or contact us in the RadaQuest discord group we are at your disposal, we also accept suggestions for improvement and ideas for card illustrations.
Greetings from the RadaQuest TCG team and don´t forget:
May the power of RadaQuest be with you!!🔥✨