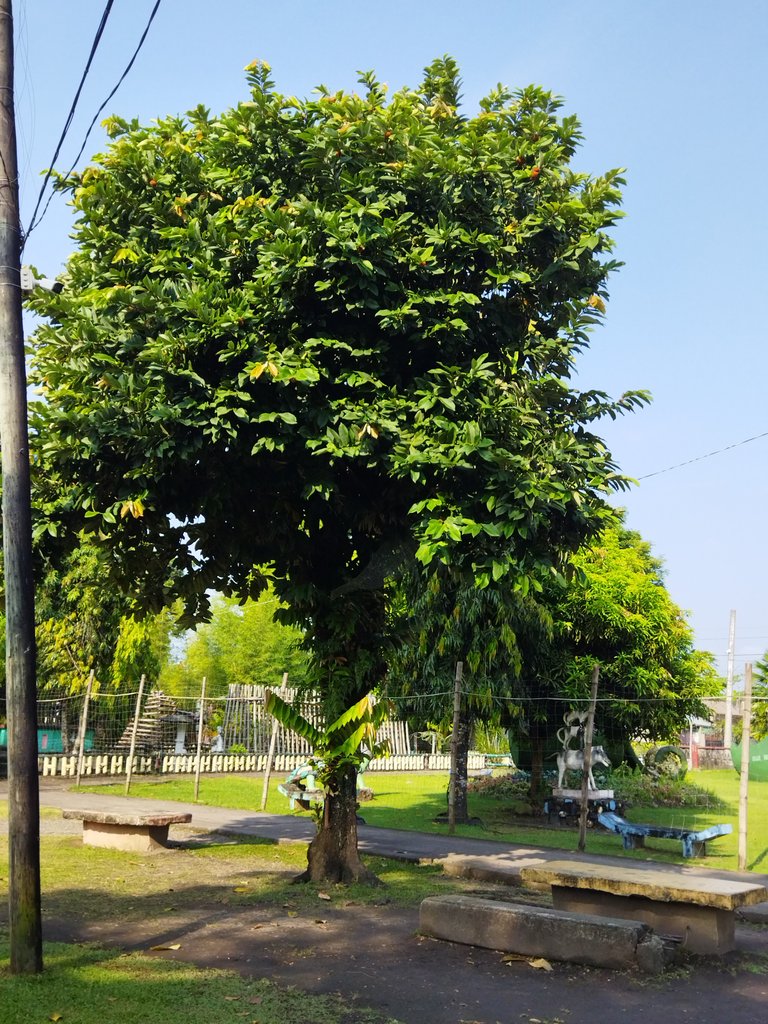 I just had my Covid swab test a few days ago, I do it every month, in compliance to the dialysis center's protocols. Our town's Covid Task Force set up the swab both by the town plaza, an open air area where the swab test is done every time. I like it this place as a venue because it's just across our ancestral home and it's somewhere I am at home. I grew up in this area and I always feel like a kid when I am in the town plaza.
I came earlier than the call time which was 7am. I was already at the venue at 6:30am. So, I had the time to walk around the town plaza. It was so nostalgic. Most of the old trees are gone but the old Philippine Apple Tree or what we locally call as Mabolo Tree which I used to climb when I was small is still standing there. Despite all the storms and changes, the Mabolo Tree is still there and it even has fruits.
I used to love eating the fruit, it's called Philippine Apple. It is just like an apple in shape but it's a bit hairy, its skin is almost like a velvet cloth in appearance. The inside is like a pear in texture, it is feels sandy on your tongue but it is not as watery as a pear. The feel is similar to cooked potatoes but the taste is closer to an apple.
It felt good seeing this tree thriving despite the 3 decades that has passed and all the big storms we get every year. Next time, I will bring my daughter and tell her my story about the days when I used to climb this tree and eat its fruits. This fruit tree is like a wild kind, kids these days do not have an idea that its fruit is edible.