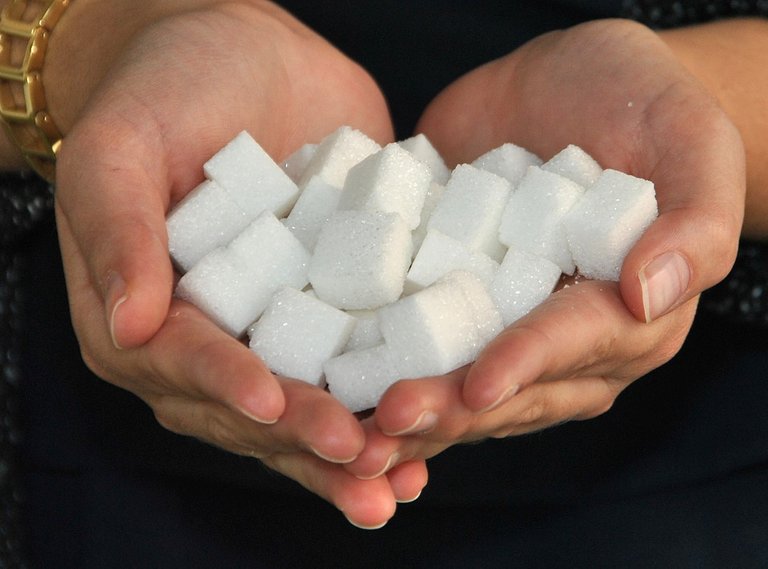 source
This will be my 3rd freewrite and I think I am getting the hang of it! I almost couldn't finish this one but I managed. This one's tone is a little lighter than the previous two! Enjoy
5 Minute Freewrite is hosted by @mariannewest and more details can be found by clicking HERE.
---
Sugar Cubes
Another Sunday and another hand full of sugar cubes vanishing in thin air. Except they didn't really vanish. As the family came in and sat down on Gramp's extra squeaky sofa the kids always stayed on their feet and went about the house or garden. All but one.
Derick was always one to stick around for a few minutes and once things have quietened down and the tea and coffee were delivered he would sneak to the kitchen. Nobody but Gramps knew exactly why. He knew from day one and didn't really mind much, Derick was a good boy. Gramps could always see his reflection in one of the little glass cabinets. Helping himself to a few cubes of the sweet stuff.
Gramps didn't mind, but one day while he was feeling a little bit more active than normal he decided to use Grammy's milk powder and some water to somehow form some square cubes. Roughly the size of a sugar cube. It took him no more than an hour to make at least a dozen of them. Carefully placing them in the sugar jar.
His grin was particularly big that afternoon when he heard the family car finally pulling up in the driveway.
---
I wanted to add some more but as I looked at the clock and saw half a minute I rushed to finish. This was way more fun than I thought it would be.
---
Did you hear about the Qurator witness? Qurator is my main project here on Steemit and it has grown to over 1700 members. If you like what we do here on Steemit consider voting for Qurator as a witness. =)

Via steemit.com.

Thank you for reading! Steem on Steemians!