I think I am almost due for this contest, but I am going to whack it and hope for the best!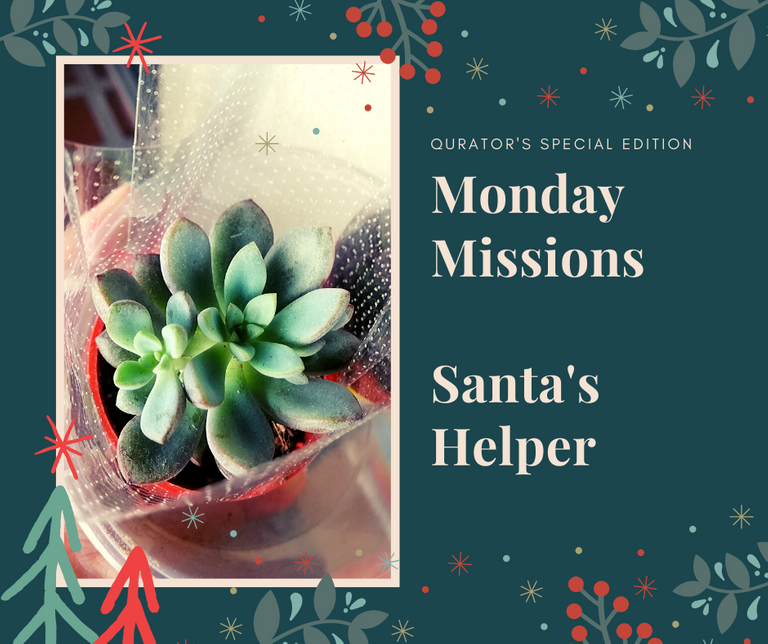 And my sub topic is: ✪ Gifts ideas and crafts ✪
If I had a chance, I would probably make a Secret Santa mission; but I guess I don't have much of a time since I have been all tied up for the Christmas Musical Production (starting tomorrow)
But, I didn't forget, presents for my beloved parents.
And while I took my parents on a department store shopping treat on my day off yesterday, I suddenly remembered my former housemate loved succulents.
And also simply because of these health benefits I found today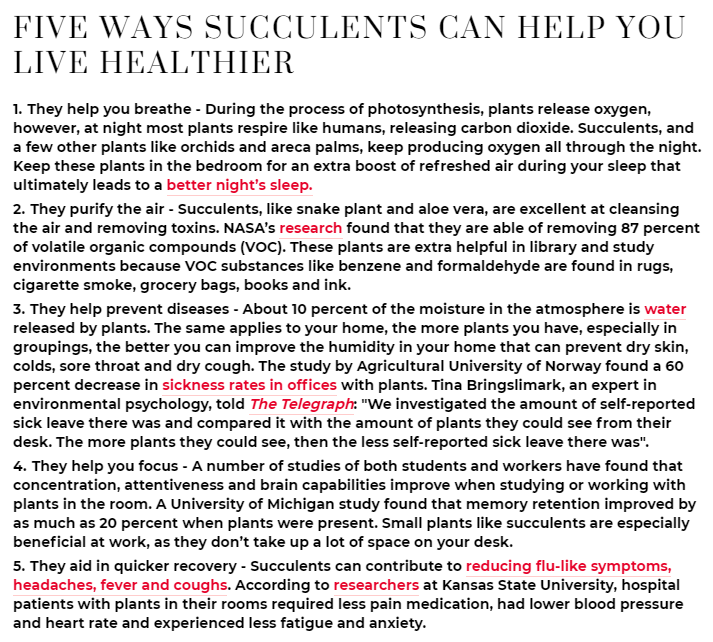 Source
I actually always have thought cactus and succulents tend to have a way to reduce monitor radiations; but I guess these 5 points are already good enough to have a succulent close by you!
They aren't as cheap as before, that I must say; but for my former housemate sake, I decided to get her another succulent plant, with a baby in it this time.
And surprisingly, when I was choosing, my mom had this beady eyes daze when she looked at all the baby succulents, so I decided to say,
"Mom, choose another one of your liking. I'll get one for you."
She actually have me that surprised but wide smile look at me and candidly chose another one exactly the same type but has a different baby on top of it.
"It looks so nice. I am going to try and plant it. See if my green fingers work on this type."
My mom always loved plants, particularly yellow flowers; but because my place has been relatively small and my dad has not been his best of health (he was the main gardener for my parents' home) my mom has taken the liberty to keep my plants alive.
It has been her daily mission now: and I think this is a perfect present for her.
Especially now my parents have to learn to eat clean food, chocolates and Christmas candies are a no go for them.
And what better than to gift an early Christmas present that is alive?
Until then

Thank You for Your Time