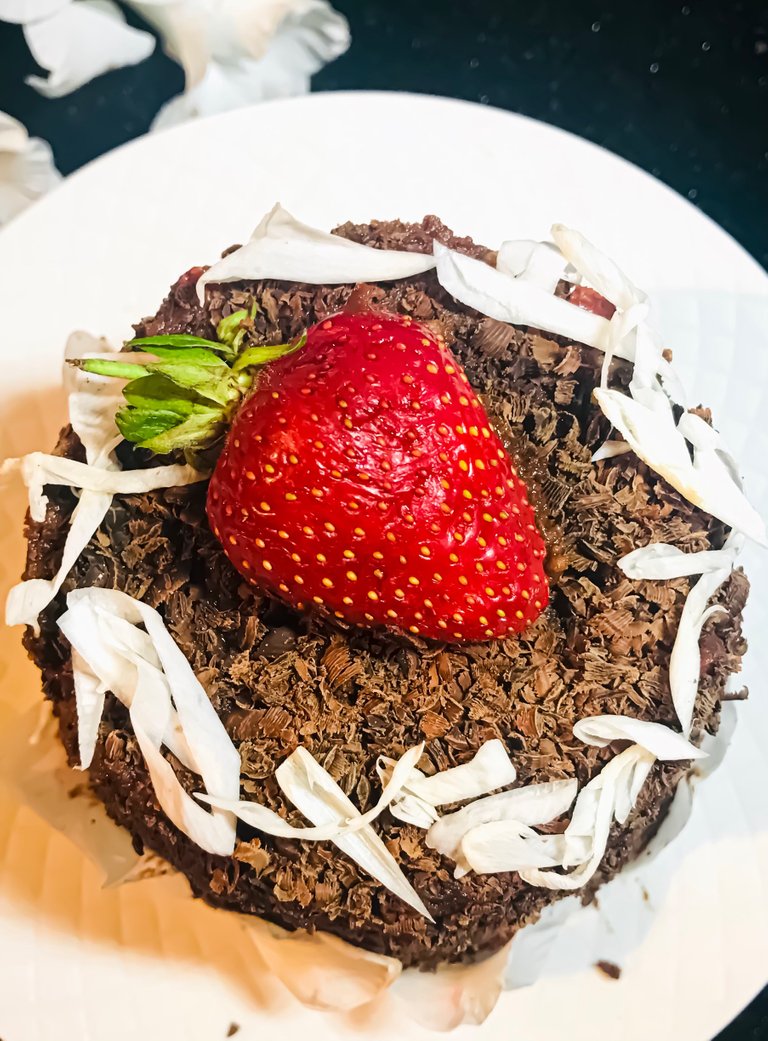 Welcome to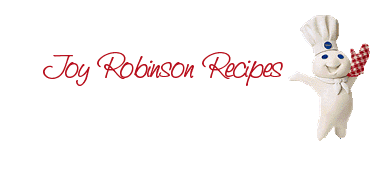 Hello Steemit!
This no bake dark chocolate strawberry cake recipe for two is one of the easiest that you can make. I also decorate this cake with white Gladiolus edible flower also known as sword lily for a special touch. Simply mix all the ingredients and chill in the fridge for atleast 25 minutes and you can finally indulge your homemade cake!
Desserts with dark chocolate are one of my favorites because it is good for our health. Dark chocs contains a higher percentage of cocoa which is a powder made from roasted and ground cacao seeds that contains Antioxidants and Minerals.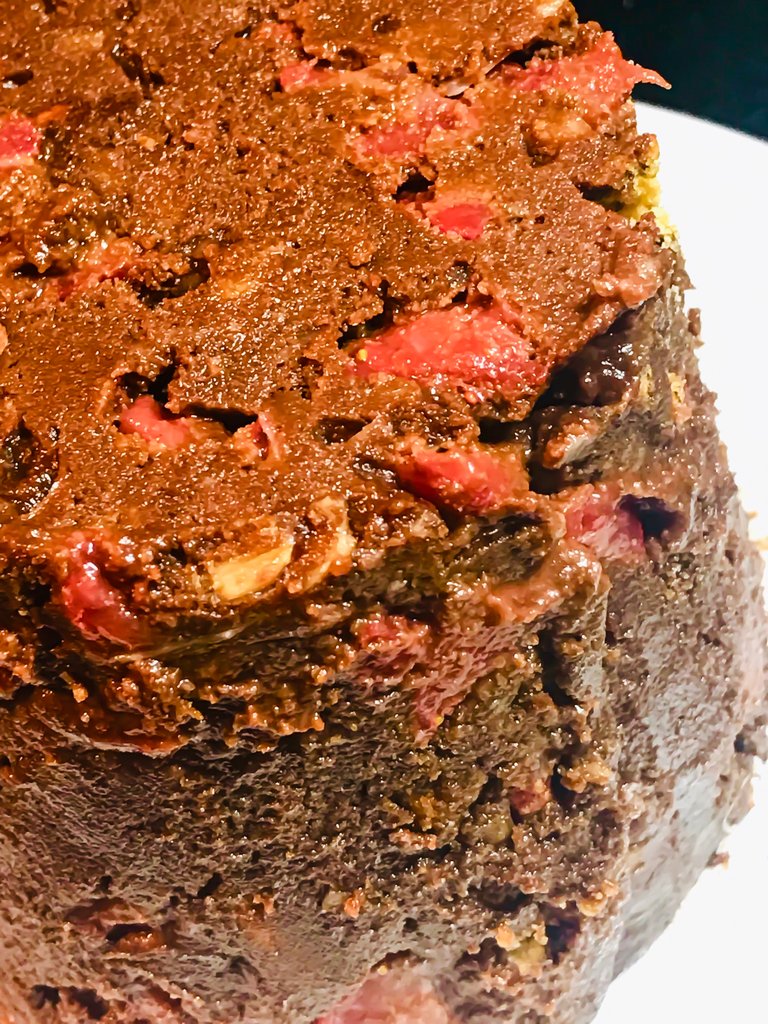 This is my submission for @qurator's Tasty Tuesday. Checkout and join the weekly food contest!
This is also dedicated to one of the most wonderful Steemians I know, no other than my @gratefulvibes fam papa bear @paradise-found and @sunnylife who recently celebrate their birthday.
Let's go and make it!
---
---
Course: Dessert
Prep Time: 25 minutes
Serving: 2 persons
---
INGREDIENTS:
Digestive or Graham biscuits 250G
Cocoa Powder (sugar free) 60G
Chocolate 120g (divide into 2)
8 pcs. Strawberries (diced)
Sugar 50 ml
Vanilla extract 1 tbs
Unsalted Cooking Butter 50ml (melted)
Almond Milk 40ml
DIRECTION:
In a mixing bowl, crashed the biscuits into small pieces, diced the strawberries and combine together.


In a sauce pan, mix sugar, cocoa powder, half of the dark chocolate and gradually add almond milk. Add the melted butter, vanilla extract then stir. Boil in medium heat for 5 minutes then finally combine into the chocolate syrup to the solid ingredients. Mix well.


Transfer the dark choco strawberry mixture into a Tupperware or small baking pam, use the back of the spatula or spoon to press the mixture and refrigerate for 30 minutes.


Cover with grated dark chocolate, strawberry and decorate with edible flower (optional).

Mix, chill and indulge!
Until our next no bake cake recipe!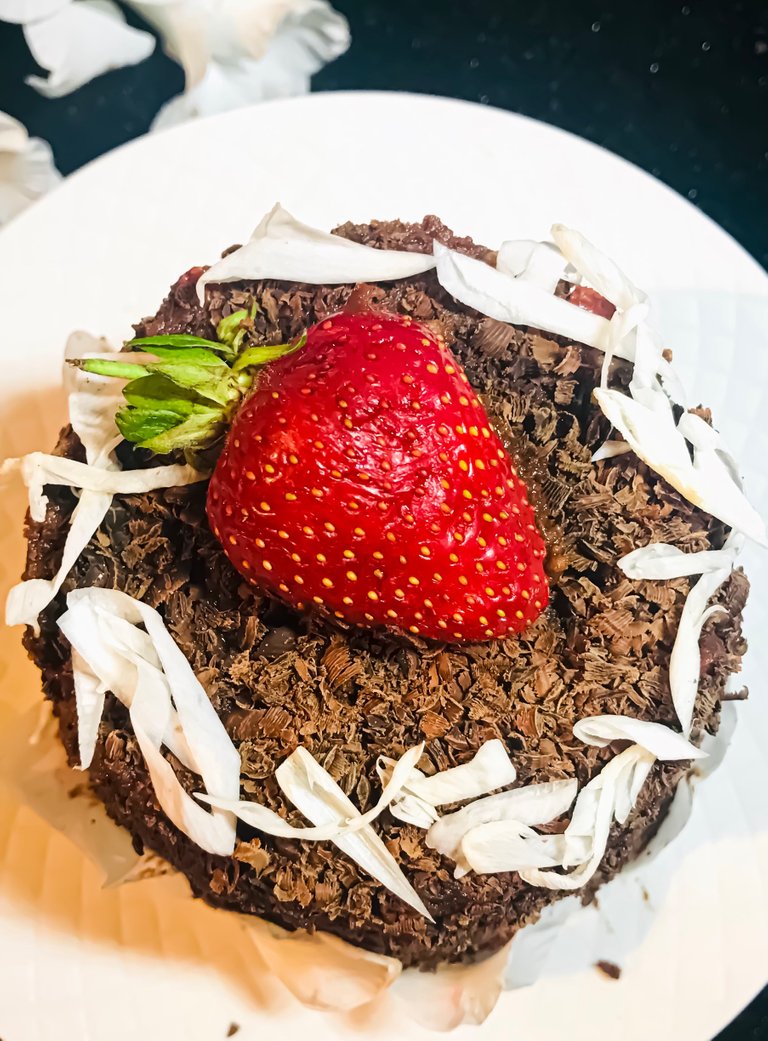 All contents are mine unless stated otherwise.
Category: Food Photography
Camera: iPhone 7+
Setting: Portrait| color enhanced
Cool banners by @qurator


Have a joyful day Steemian!