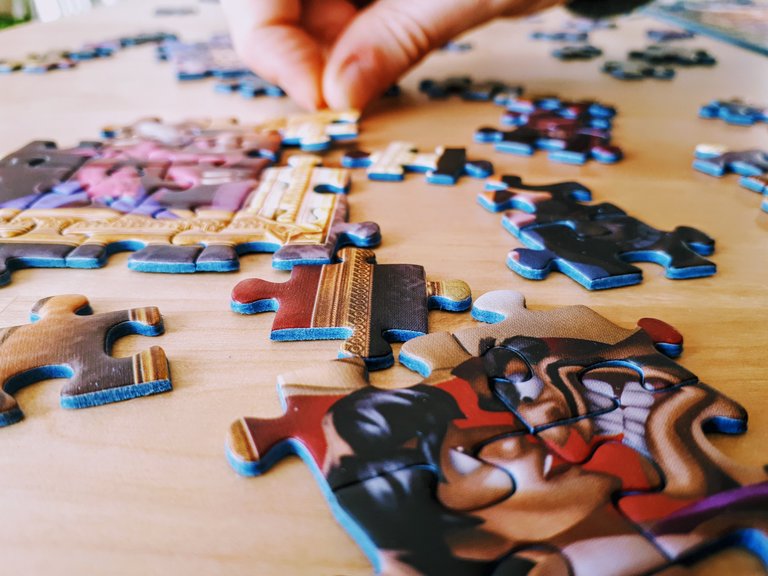 So this is what my life and my blog has become. I am now writing about puzzle building. I should probably warn you that there is no actual porn in this post, nothing exciting at all really, so please feel free to stop now and move on to other more interesting things, this one won't get any better as you go along.
For the past two weeks, since our quarantine began, my wife and I have been trying to buy a puzzle for something to do during our time at home. But obtaining one has proven to be quite difficult. Most stores in our area have been sold out for several weeks. Like toilet paper, it would seem that puzzles are a hot commodity for people when they are trapped within their homes.
We finally had a bit of luck though on Saturday when a friend sent us a picture text of multiple puzzles on a shelf in a store a few minutes drive from our home. My wife immediately raced out and bought three of them despite the fact that we are technically only suppose to leave the house for necessities. We feel that puzzles are a necessity for our mental health.
We started building the puzzle immediately that night.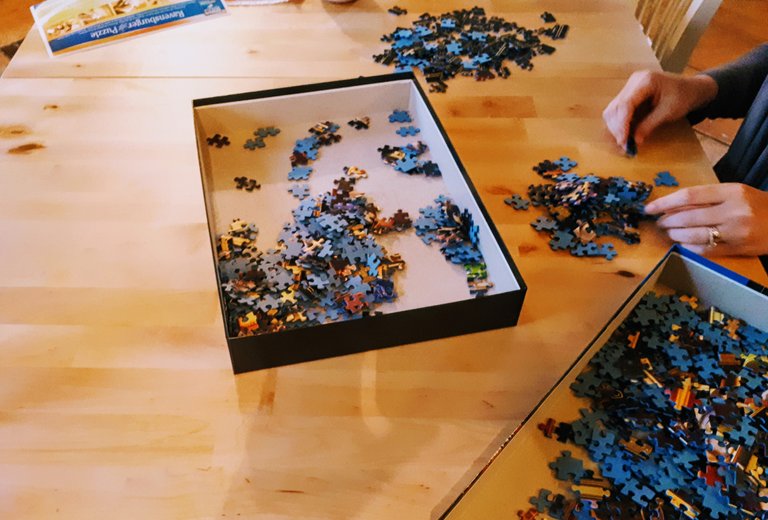 Like any good puzzler we began by separating all of the outer edge pieces from the rest and putting them together to make the basic frame of the puzzle. As you can see, it was a 1000 piece Disney Villain puzzle.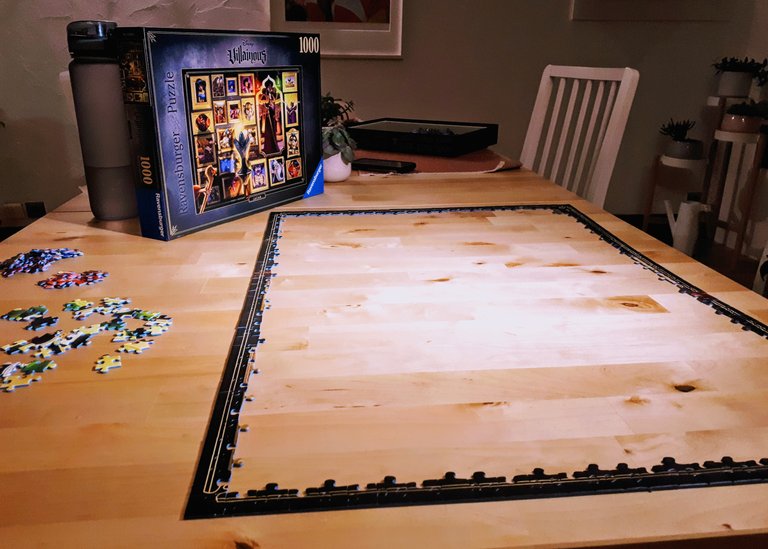 We put the film "Les Miserables" on the television for some background noise. Its important when you make a puzzle to play a movie with a good soundtrack or something that you've seen a dozen times that you can basically play in your head simply by listening to the dialogue. Lord of the Rings would have been our next choice.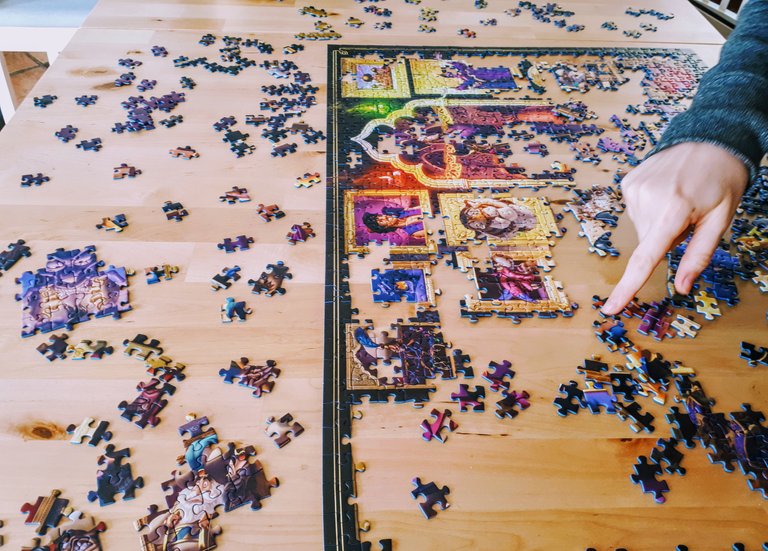 By the end of the night, around 11pm, we had already completed a good portion and at that point I knew that entire task wasn't going to take very long at all.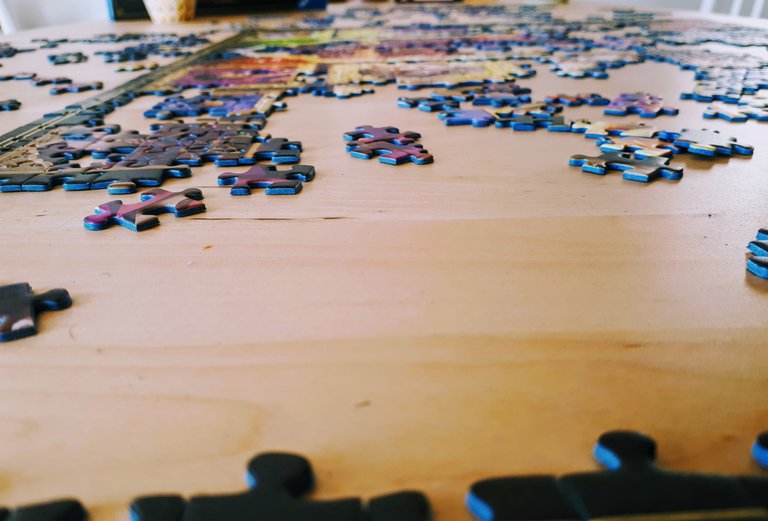 The next day we started fairly early. We put on a Disney music and show tunes playlist and went right back to building. The music choice seemed fitting considering the subject of the puzzle. Not to mention the general satisfaction of positive vibes and nostalgia that the music provides.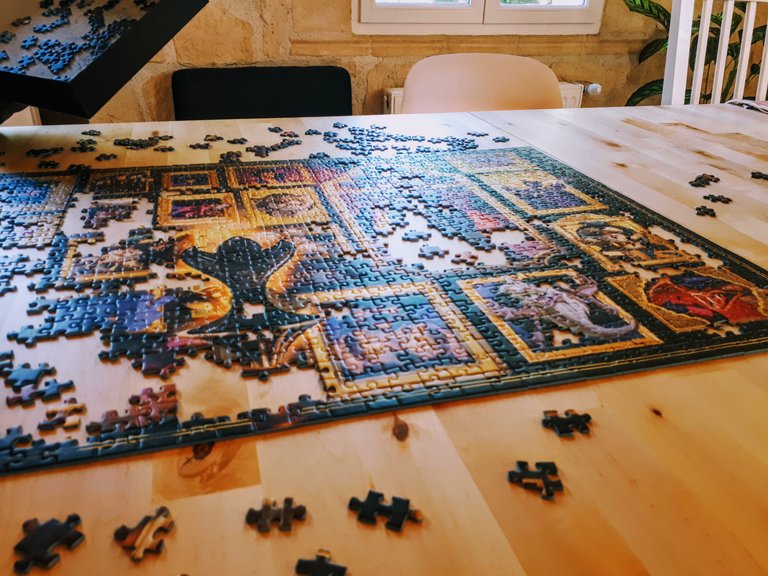 It's surprising how fast time goes by when you're immersed in building a puzzle. At one point I said to my wife:
"Wow, I thought only 20 minutes had passed since I last looked at the time. Apparently its actually been two and half hours. Maybe we should take a break and eat lunch?"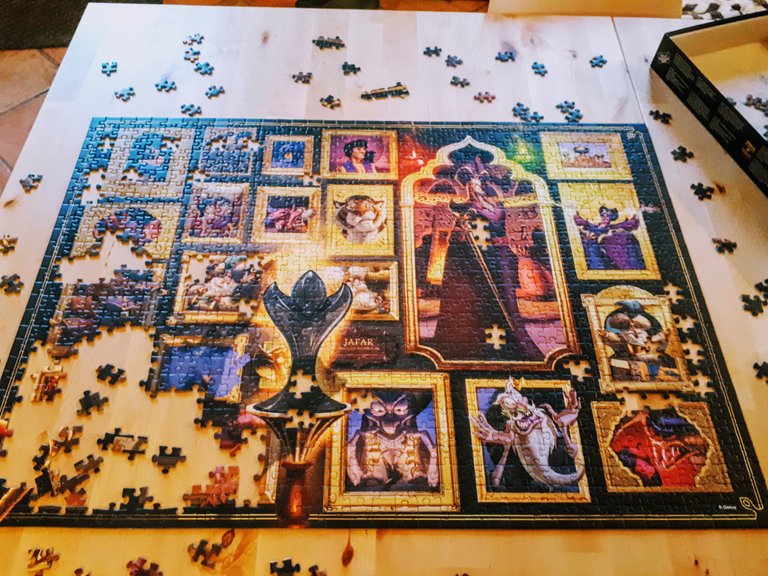 That night we kept the Disney theme going. We put on the movie "Frozen" and let that play in the background. We ended up finishing the puzzle only twenty minutes into the movie.
All in all it took us less then 24 hours to complete our 1000 piece Disney puzzle. I think in a quarantine type scenario we need something a little more challenging. Luckily the other two we bought are 1500 pieces.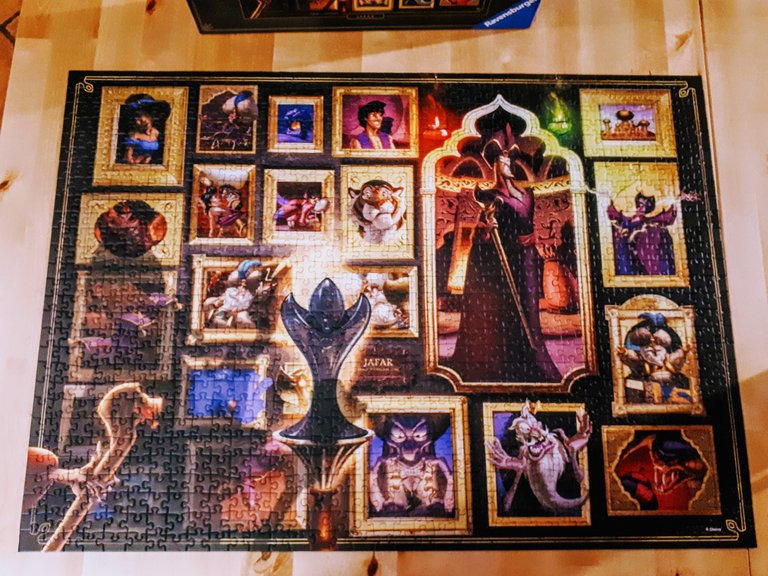 Thanks for reading my boring puzzle post!