It's always a question what to denominate prices of a cryptocurrency in. Many users mistakenly price cryptocurrencies in dollars, when in general altcoins trade against BTC.
For HIVE, I've been viewing it against STEEM. See the 1-day candles from TradingView (can't figure out how to make link public):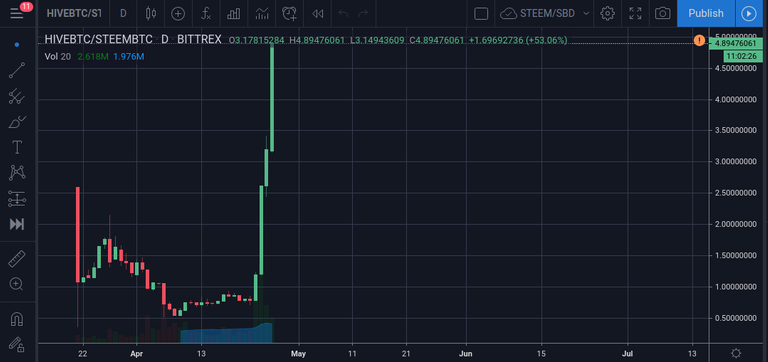 I'm still not sure the best way to view HIVE. In BTC, in STEEM, in USD?