Greetings dear community. We are pleased to report that Golden Donuts opened a new store.
Yes, one of the Steem Merchants opened a new outlet and with it more opportunities for steemians to pay for their delicious donuts with Steem.
In addition they expand products, including in this store the Chicha* and soon many more options of delicious snacks.
This point of sale is located in: Centro Comercial Santa Paula, Planta Baja, Santa Paula, Municipio Baruta, Caracas.
*The chicha is a typical Venezuelan drink composed of rice, milk and vanilla.
We will continue to report, because apparently they plan to open many points like this...
Translated with www.DeepL.com/Translator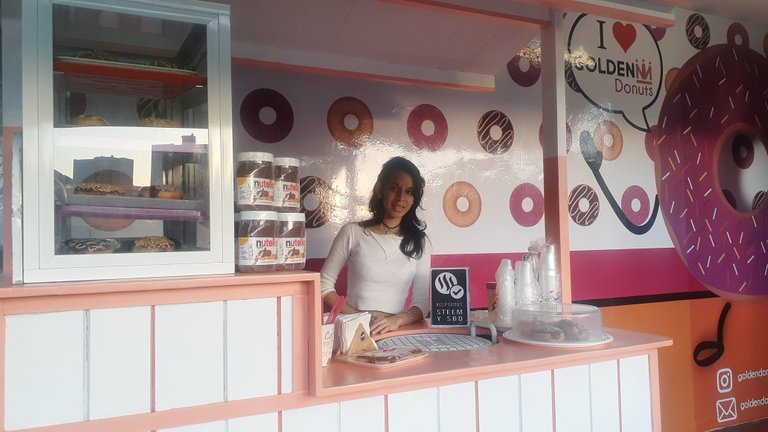 Saludos querida comunidad. Tenemos el gusto en informar que Golden Donuts abrió una nueva tienda.
Sí, uno de los Steem Merchants abrió un nuevo punto de venta y con él más oportunidades para que los steemians paguen sus deliciosas donas con Steem.
Además que amplían productos, incluyendo en esta tienda la Chicha* y pronto muchas más opciones de ricas meriendas.
Este punto de venta está ubicado en: Centro Comercial Santa Paula, Planta Baja, Santa Paula, Municipio Baruta, Caracas.
*La chicha es una bebida típica de Venezuela que se compone de arroz, leche y vainilla
Seguiremos informando, porque al parecer piensan abrir muchos puntos como este...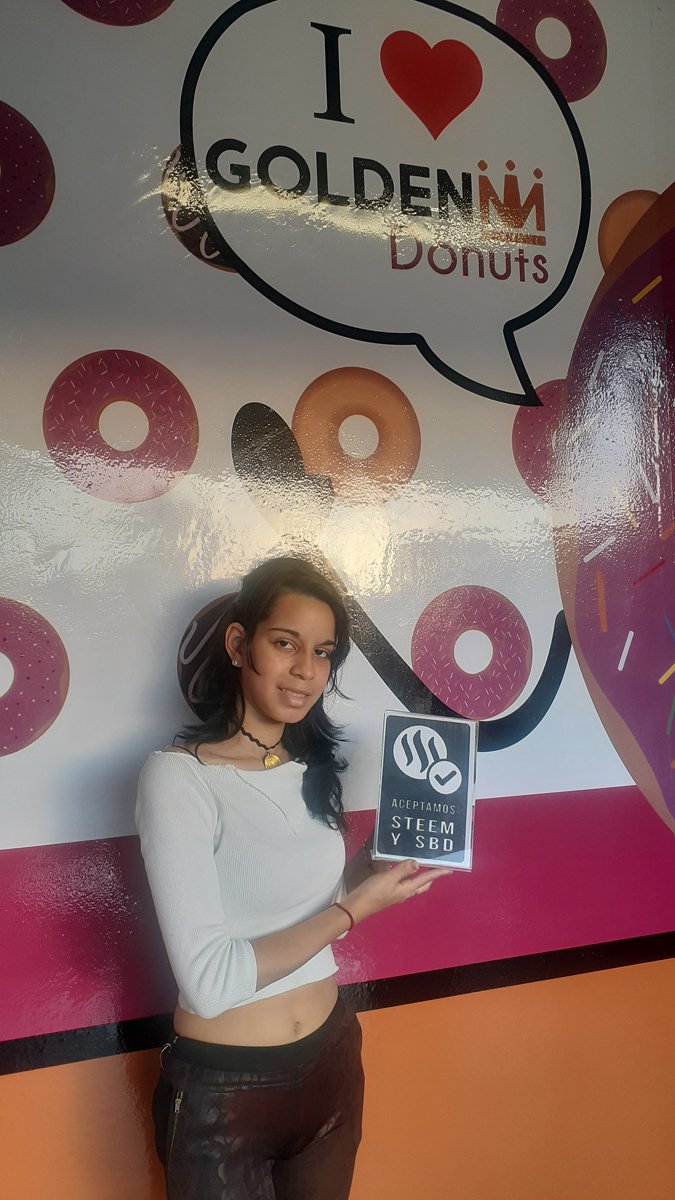 ¿Quieres apoyar nuestro trabajo?
Pueddes ir a Fundition y donar. También votando nuestras actualizaciones del proyecto y delegando SP o compartiendo esta publicación.
Delegate 25 SP | Delegate 50 SP | Delegate 100 SP | Delegate 250SP Delegate 500SP | Delegate 1000SP | Delegate 2000SP | Delegate 4000SP

- Libertad - Apertura - Descentralización -
¿Quieres conocer más sobre nosotros?
¡SÍGUENOS EN NUESTRAS REDES!
Botones creados a partir de esta plantilla
Actividad apoyada por:


Thanks: @pennsif @demotruk @organduo @steem-ambassador @mariusfebruary @roelandp
Post creado por @danielvehe para @rutablockchain