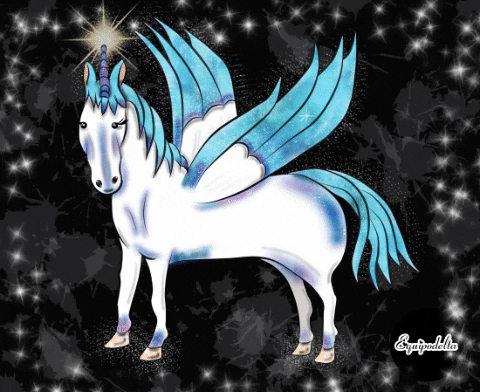 Greetings...
Let magic and fantasy always be a part of your life in the right measure...
I present you my digital art, full of magic and charm, practicing with my design program and my custom brushes, created by me. I hope you like it.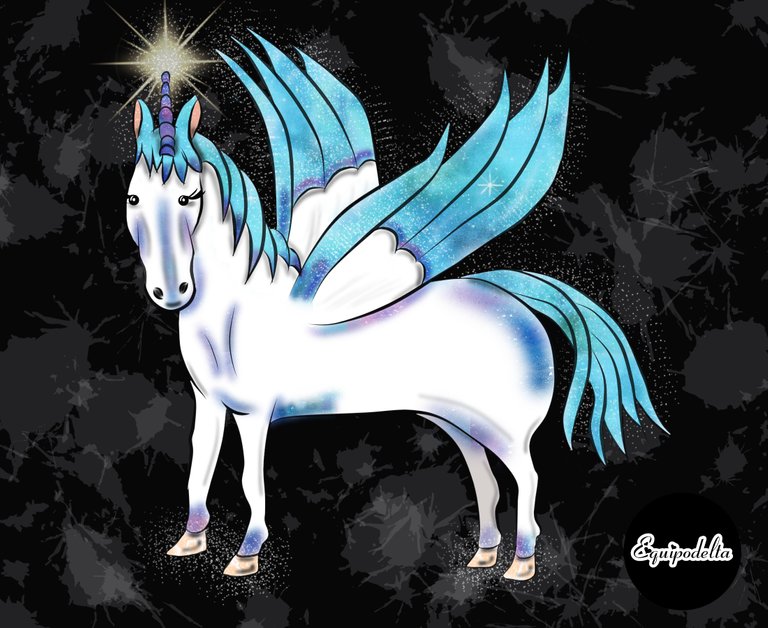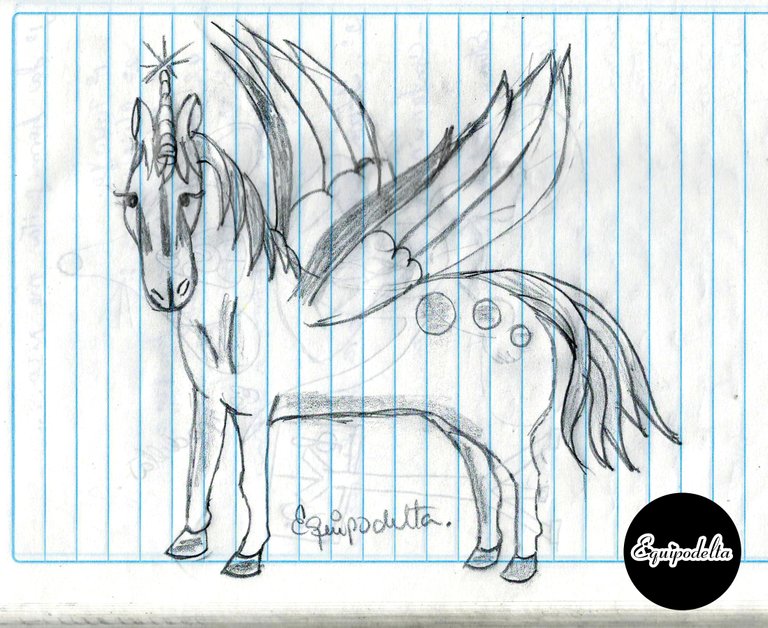 Step 1: I drew my idea with 6B graphite pencil in my notebook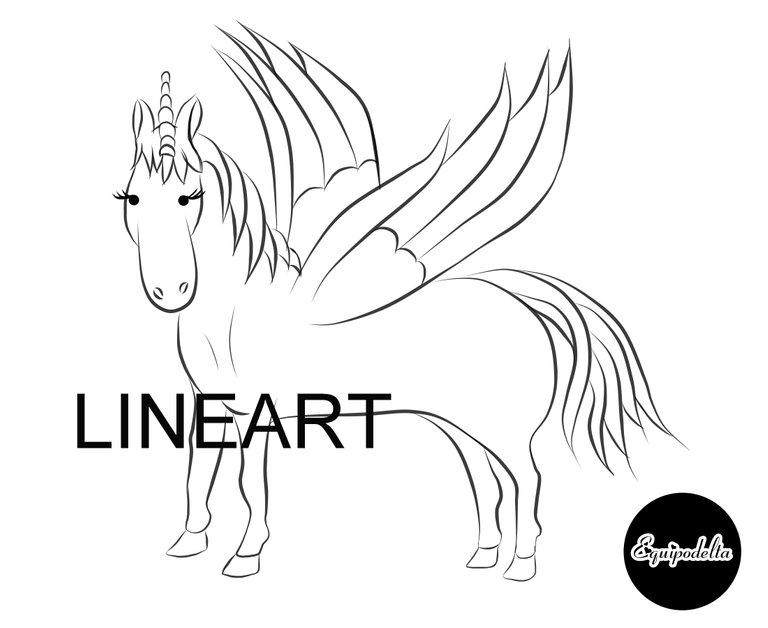 Step 2: I digitize it and create the outline with the MediBang Paint Pro. program and my Usb Pen Tablet.
---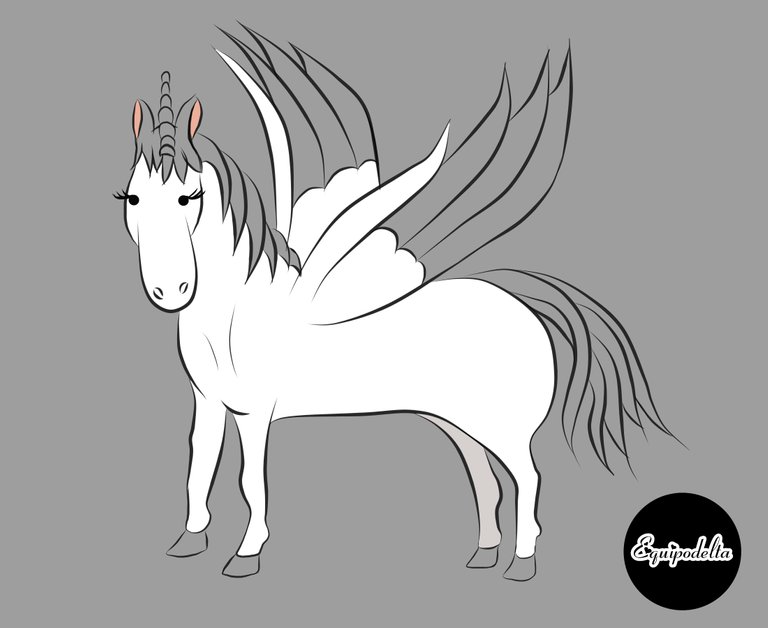 Step 3: Filled with color, with the paint can tool. I apply a dark background so I can see that it doesn't come out of the edges.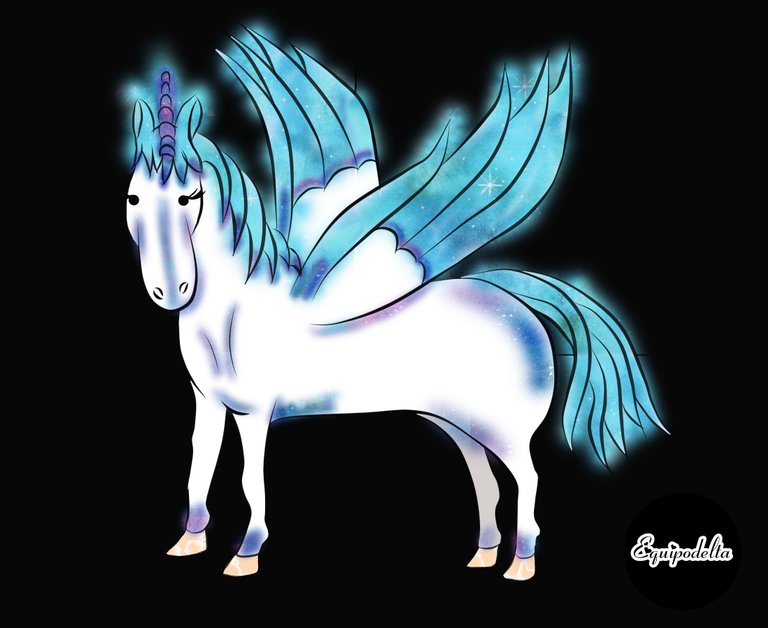 Step 4: I continue the coloring process.
---
In the following steps, I make the shading and the lights, with the airbrush or the ink pen brush adjusting opacity and pressure, in addition I have used my own created brushes, which I called: Illuminator (for the flash in the horn), Sky (for the sky blue fantasy), Universe (for the horn and shading), and other predetermined brushes to generate effect like: spray and splash. Then I layer and erase the edges.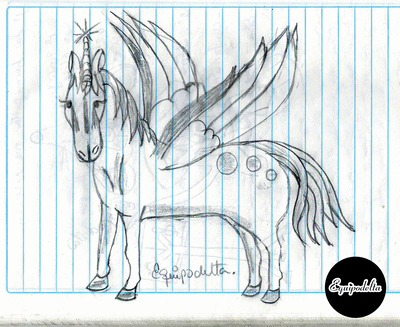 🐎🐎🐎🐎🐎🐎🐎🐎🐎🐎🐎🐎🐎🐎🐎🐎🐎🐎🐎🐎🐎🐎🐎🐎🐎🐎🐎🐎🐎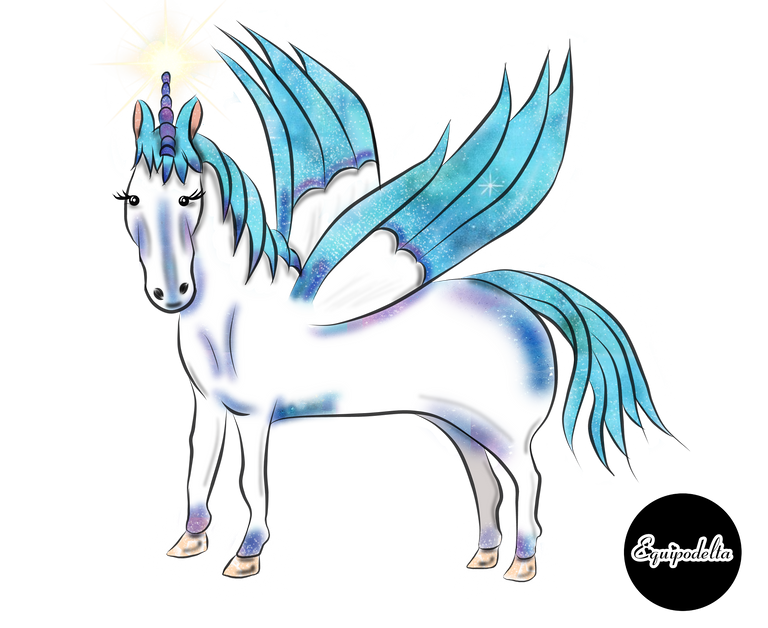 All the images used are my own.


Intellectual and Creative Property.