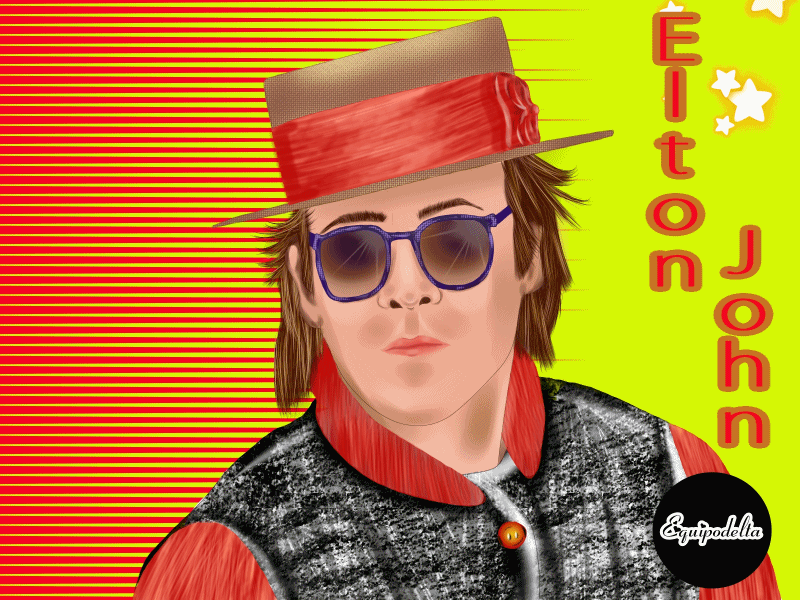 If one of the musical styles that I love the most are the melodies of this great singer, who consecrated himself in the 70's and from the 80's was a great impulse in his musical career, even in the 90's this singer enjoyed great popularity for his musical style, also for his famous glasses, he always used different, and the peculiar thing was, that they are exaggerated. But that's just how he is: the great Sir Elton John
I inspired my art today in his song NIKITA, in which he appears in the video looking very serious and a little sad, because the plot of the video alluded to the struggle to reach the love of someone very high for him. The ending ends in a very romantic and happy story. I love that song.
I continue to show you a little bit of my practice in realism fused with Pop Art, from singers or popular artists from the 70's, 80's, 90's, mostly from Rock and Pop musical styles. I created the main GIF that took me more than 11 frames and more than 30 layers in each of the design programs I use. The time it took me to make all this artwork was 7 hours.

By reversing the colors I can recreate the effect of Pop Art in the style of Andy Warhol.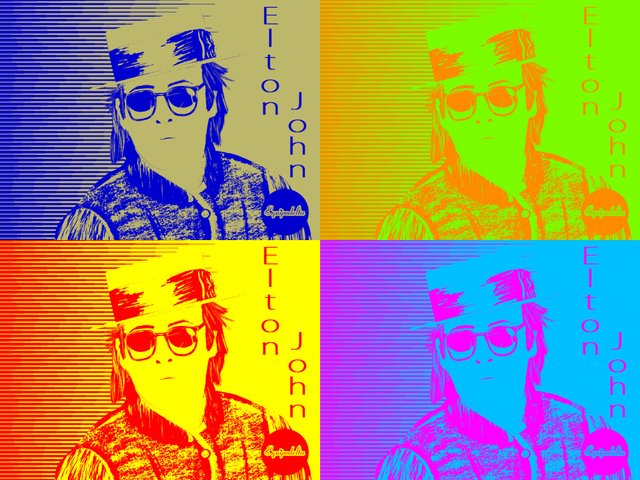 PNG transparency format: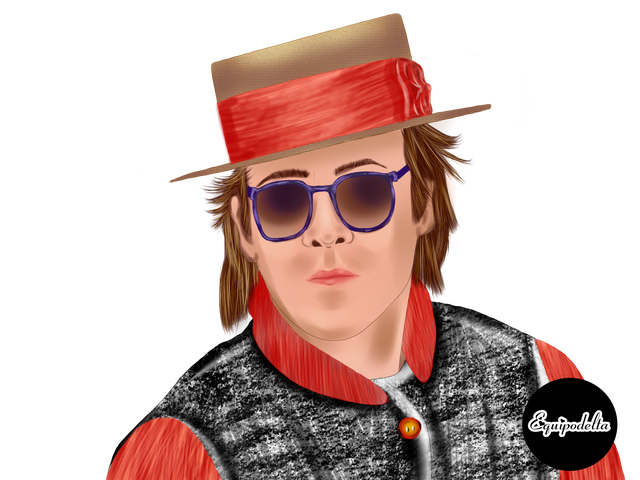 Programs used:
Huion graphics tablet (Usb Pen Tablet).
Time: 7 hours.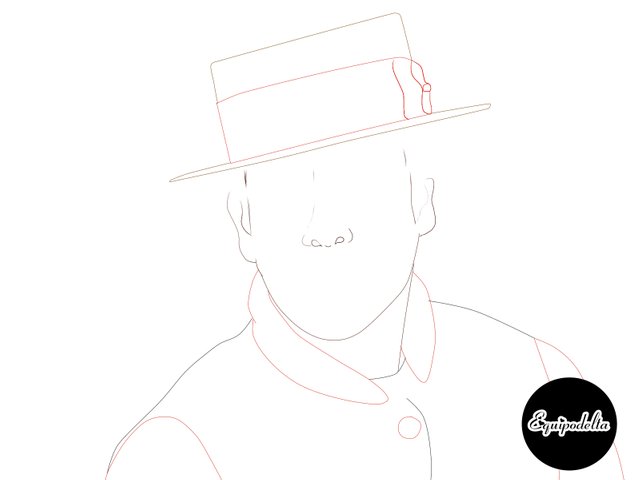 I start with the Pain Tool Sai program, and perform the simple delineation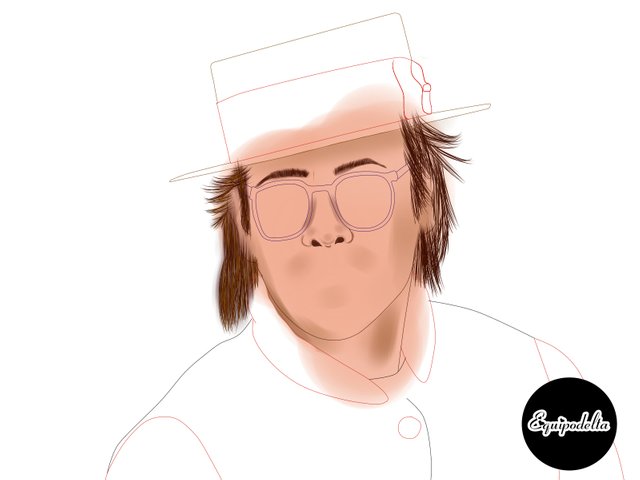 I make the delineation of the glasses, I start working hair by hair with patience and in color gradient, I color the skin and I make some facial features.
---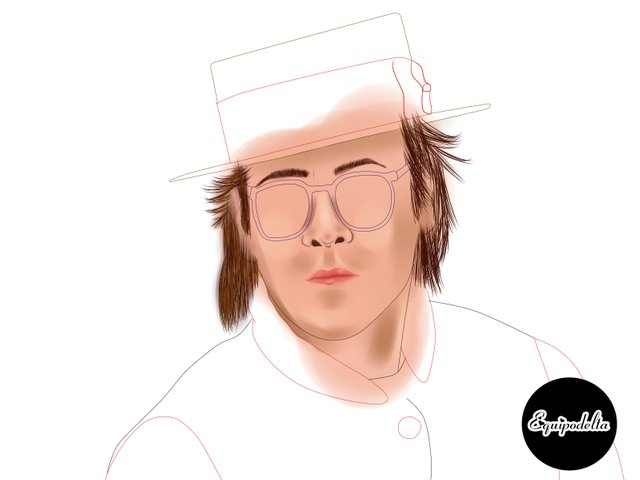 I make the mouth in color gradient and start applying shadows and lights.
I erase the excess, apply a layer of darker background on the hair and proceed to color the glasses
---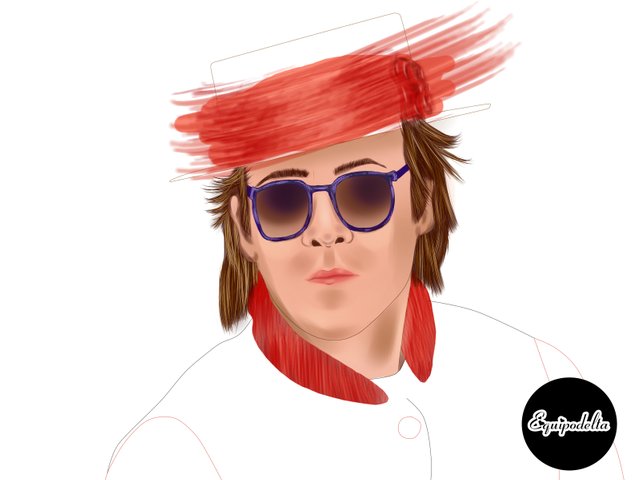 I proceed to apply brushstrokes in color gradient on the bow of the hat and apply the same technique on the collar of the shirt. I erase excess glasses
With the help of the program's custom brushes I make texture effects on the shirt and the shading, then I save my work and take it to the Medibang program to work on the background and the other effects.
---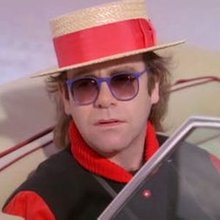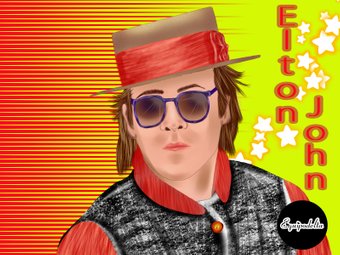 Final work.
---
Process of creation in GIF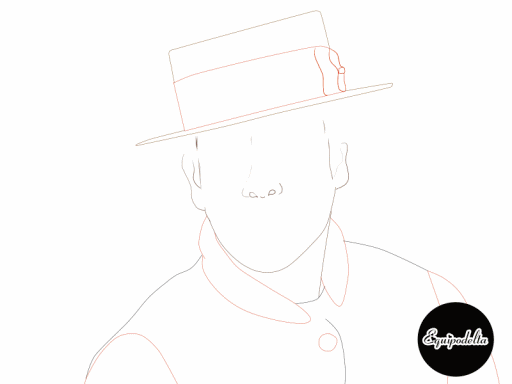 🚀 🚀 🚀 🚀 🚀 🚀 🚀 🚀 🚀 🚀 🚀 🚀 🚀 🚀 🚀 🚀 🚀 🚀