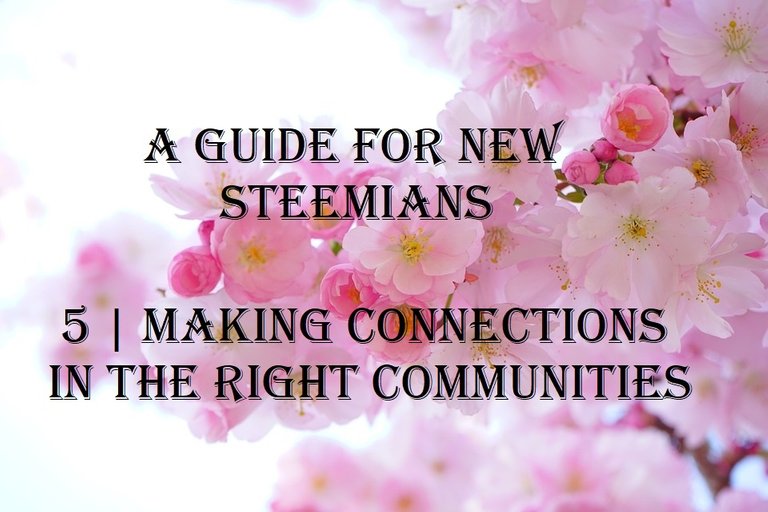 Source
When you're new on Steemit, you may feel "a bit" lost
Therefore I started writing guides where you may find some answers to your burning questions written in layman's terms so to speak. Personally, I found it hard to find answers to all my questions by using the search option at the time I joined Steemit, I hope by providing these guides I will help at least a couple of new Steemians to find their ways on the platform. Nowadays there's a lot of support from different communities that welcome people with comments below their introduction post, so that's positive and helpful as well.
What I wondered most was where you connect with other authors besides in comments below the posts. Mind you that at the time I joined Steemit, I had only been blogging on a Dutch platform for a few months and honestly, I knew nothing about blockchain or cryptocurrency. This world called Steemit felt like something I'd never understand, and I had nobody to guide me as I didn't know anyone on the platform.

Source
When someone told me that I should connect on Discord, I was like "Discord? What's that?", (now don't laugh at this part lol) then I installed the app on my phone. I was looking at an empty app and wondered how on earth people are connecting there. I had no clue that if I'd click an invite link this channel would be added and Discord would suddenly be useful instead of useless. The gamers out there probably already know Discord, but I was not one of them and as you can see pretty clueless about what I should do.
So if a person as clueless as I was at the time can overcome these hurdles without any guides, you can too. Feeling overwhelmed is normal, the community is here to help you. In this post, I will discuss some communities that I find valuable or that I still use myself. I can't possibly mention all of them, and some of the great ones for newbies I may have never used myself.
I invite these communities to leave their introduction with an invite link to their discord below this post in a comment because the more information there is, the better.
In this post, I will leave out the curation initiative that most Steemians know as I will write a separate post about curation initiatives.

For all the creative souls out there, these communities may be for you
I know the word creativity is quite broad and this can go from an artist drawing/painting awesome artworks to a writer that just wants to share his/her short stories. But did you know there's a huge world out here on Steemit for musicians as well? Or that people writing how-to guides and/or DIY tutorials can be part of an awesome community focussed on that content as well?
DIY and How-to content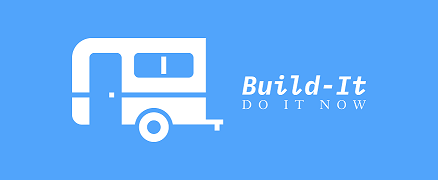 Not only if you are a content creator yourself, but also if you love reading tutorials and guides about all kinds of stuff, this is probably a great community for you to join. You can go to the Build-it frontend to find the DIY projects and How-to guides easily in one place.
Like with other frontends, you log in with your Steemit username and password.
Besides your normal earnings (in Steem/SP and SBD), you will earn BUILD tokens for posting in their community.
The Build-it discord can be found here. Make sure you install Discord first, haha. When you are in the Build-it channel on Discord, you will find all the other links to social media where you can decide to start following these as well. Also, keep an eye out for contests where you can win the BUILD tokens.
Artists, writers, and musicians

Source
This is a very short description of who will feel at home in the Creativecoin community, so if you wonder if this is the place for you, you may want to read this post with some more explanation.
Besides the normal earnings, you will earn CCC tokens for posting in the Creativecoin community / using the creativecoin tag in your posts.
You can join the CreativeCoin Discord server here.

A community that's not focused on one niche
Neoxian City has a 24/7 active discord server
The one community I want to mention that has no specific niche for the posts in the tribe is Neoxian City. You can find the front end here.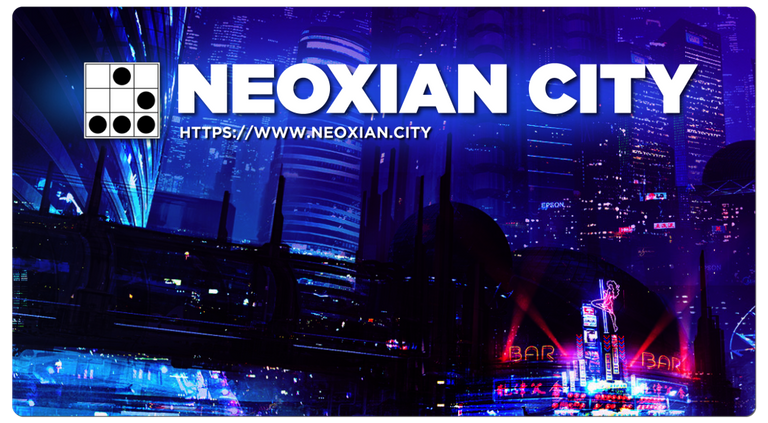 One of the great things about Neoxian City is the active Discord server. The citizens are located around the world and until now this is by far the most active server I've found. Don't join if you are planning on not chatting or just link dropping though, this will eventually get you booted from the server. There's always someone around, so come and say hi when you join.
Besides your normal earnings, you will receive Neoxag tokens when you use the Neoxian tag in your posts.
---

Gaming communities
Splintertalk, where are Splinterlands related posts come together
Let's start with the frontend that was created for the most known gaming community: Splinterlands. There is a frontend called Splintertalk where you can publish all your Splinterlands related content.

Source
If you try to make a good effort of publishing a decent looking post on this frontend, you may be rewarded by a @steemmonsters vote or a monster curator trail stopping by. It's rewarding to go the extra mile and try to make your Splinterlands post look appealing. Stand out in the crowd, share your experiences with the community.
Besides your normal earnings in Steem/SP and SBD, you will also receive SPT tokens for posting in their community / using the tag SPT.
Splintertalk doesn't have his own Discord server, for the Splinterlands community on Discord you can join the official Splinterlands Discord via this link.
---
Battlegames
Another gaming community that you can join is Battlegames. Here you can hang out if you are a gamer (not only Splinterlands). This is the Battlegames frontend.

You can use the battle tag on your gaming posts and will earn battle tokens next to your normal earnings.
Here's the link to the Battlegames Discord.
---
Steemace
The last community that I've selected for this post is Steemace. This community is also about gaming related content.

You can use the Steemace tag on your gaming related content and will receive GG tokens (good game) as a reward besides your normal earnings.
Here's the invite link to the Steemace Discord.

Pick a few communities where you feel at home
My advise is not to add 50 Discord servers to your list as it will soon be overwhelming. The best thing is to pick a few that have people in there with the same interests. Another tip, never treat the servers you join as "dump your link" places, it will not make you popular but give you a bad image instead. Try to engage, and see if you can make some valuable connections. To get rewards, you need readers, so remember: engagement is key.

Previous parts of "A guide for new Steemians"
I will keep track of the previous parts I wrote in the "A guide for new Steemians" series. If you are interested in these as well, click on the link below.

If you found this post valuable, leave a comment and keep an eye out for future posts with guidelines for new Steemians. I have quite a few topics on my list. I think they all will be helpful for new members.
Thanks for reading!
~Anouk
Posted via neoxian.city | The City of Neoxian