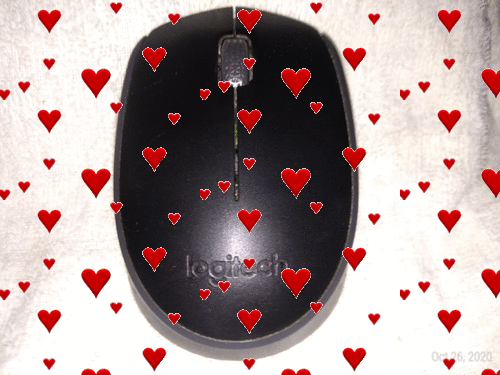 I had bought this Logitech Model M170 Wireless Mouse last April of 2018. It is still working until now considering that I se this every single day. I must say that it is one of the most durable wireless mouse in the market today made by Logitech. There is no light emitting from the underneath the mouse which is why the battery last for a long, long time.
Src
The Price Is Around $9.oo With Delivery Fee Included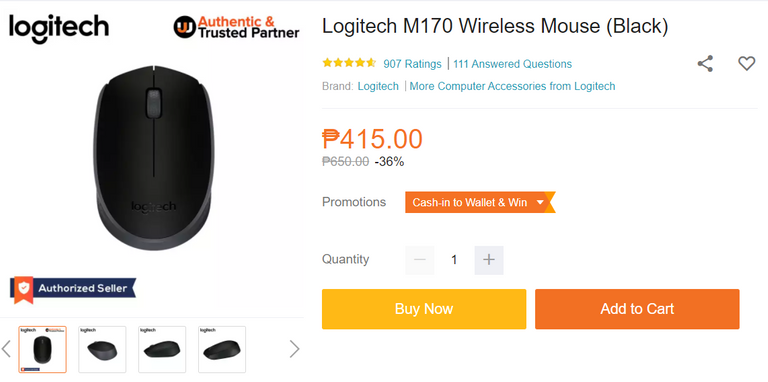 Src
Date Of Purchase, 2 1/2 Years Ago

Src
Top View

Bottom View

Showing "AA" Battery

The Receiver In USB Port
Wireless mouse are different, they use a receiver which you have to plug in one of your device's USB or OTG port and yes you can use it with your smartphones as well. After taking out from the box, you can put a fresh "AA" size battery in its battery bay if your purchase doesn't come with a battery. Then plug your receiver which you have to take out inside the battery bay and then plug it to your USB port of your laptop or PC or even OTG port of your smartphones. Then flick the "On" button to switch it on and you are ready to use it for months.
Once you plug it to your smartphone port a cursor would appear in your gadget's screen! That is good if you want to use your smartphone like a PC provided that you have an external keyboard in use as well that is connected to your Android device in particular.
Anyway the battery on this wireless mouse lasts up to half a year depending on your usage. for me it only lasts for about two months because I use it extensively every single day.
So if you are looking for a very durable wireless mouse, you can go ahead and try this quite cheap but a quality Logitech wireless mouse if you are not a gamer.
On a side note, once you experience the cursor not responding anymore it is time to replace the "AA" size battery. I just use the regular super heavy duty battery then you can enjoy your Logitech M170 wireless mouse in months on end, and yes the regular battery lasts for such a long time!

Src