Happy Saturday guys.
It has been a few days since I've had time to post anything. I've been busy finishing out my last week in my job before a week of vacation and start of new job. I'm finally free and I can't describe how happy I am. Thinking of going on vacation on Monday so we will see. Over the past couple days I've been printing different upgrades for my Ender 3 Pro. Here they are.
So the first thing I needed was a cable management solution to hold the LCD ribbon cable out of the way.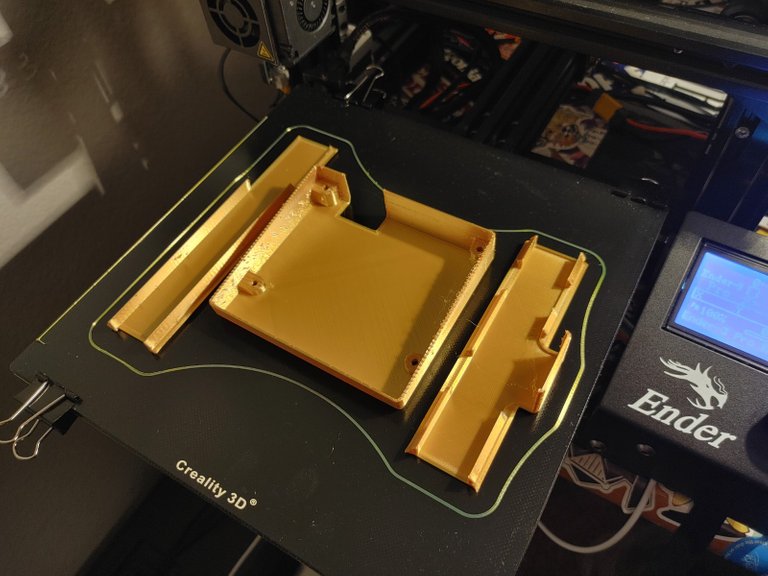 Here's what it looks like. Much cleaner and now the LCD ribbon is out of the way.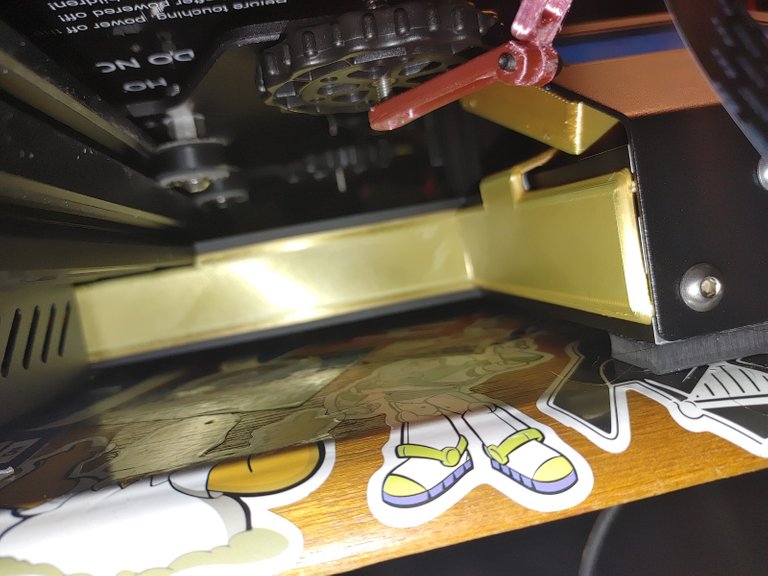 I didn't realize that the LCD board has a bell on it so.. With a little aggressive persuasion and some use of flush cutters... Here we have the LCD board cover. Doesn't look great but no one will ever know.
Here I replaced the screws with M3 8mm screws.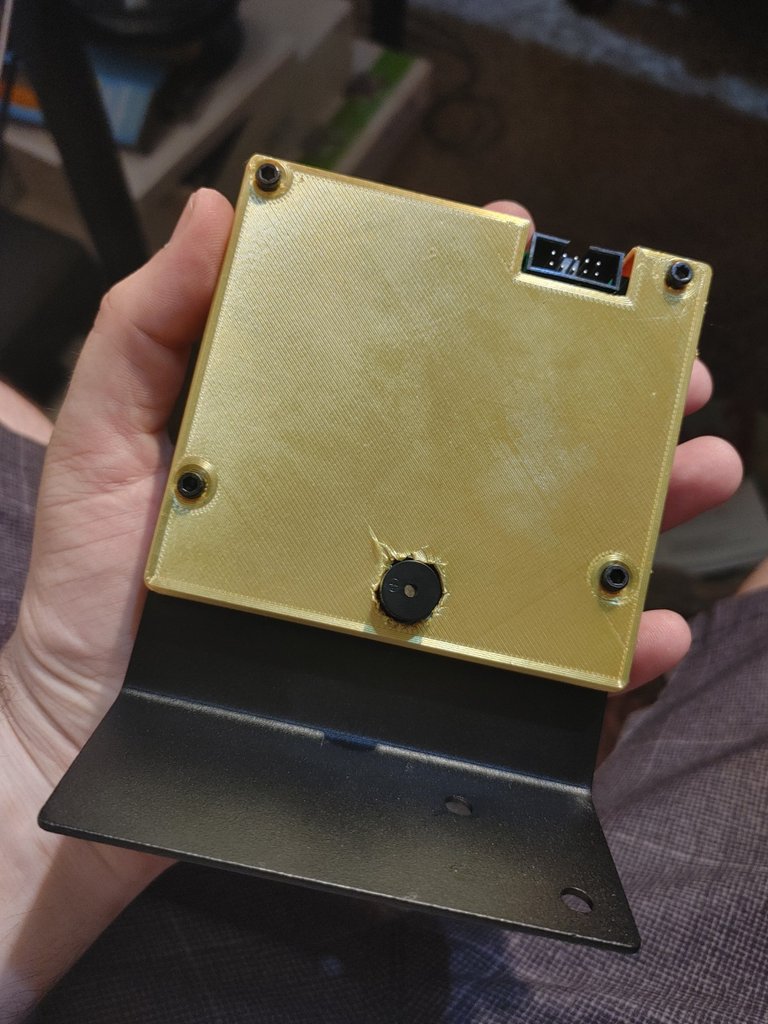 Why print a ribbon cover?
Well, I needed a place to store some tools as I don't have a lot of space around my printer. So I spend a total of 24 hours printing tool drawers.
This is the cage to hold the 2 drawers. Turns out I didn't take a separate pic of them.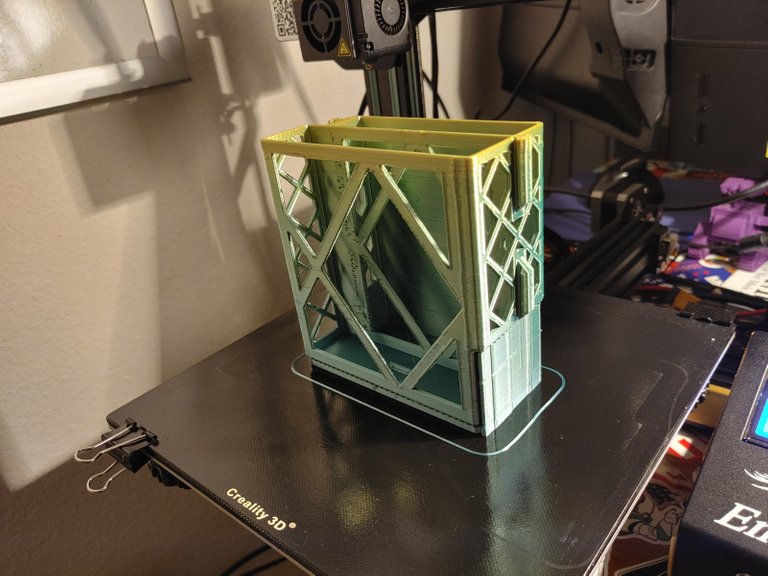 Here's the drawers inside the cage. Notice it has rails to fit into the slots of your Ender 3 Pro. Also take a gander at that perfect slab of support. Came off in one piece and it was very satisfying.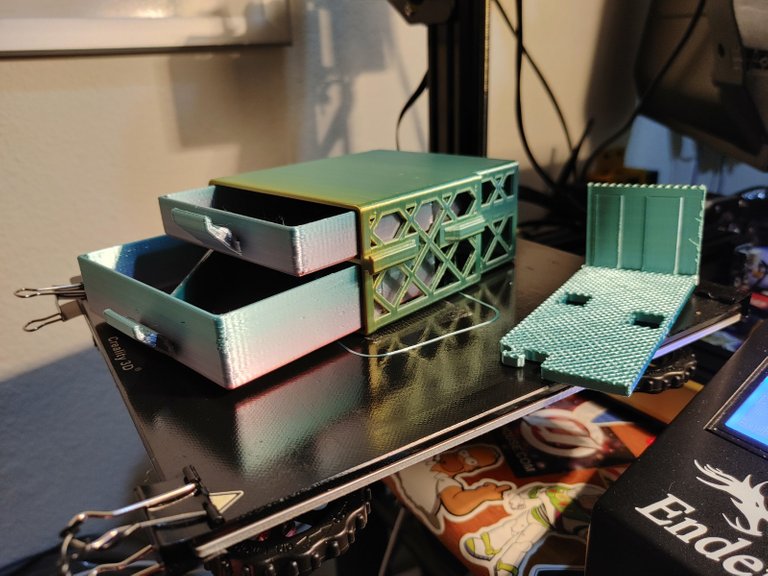 Here's the final product in place.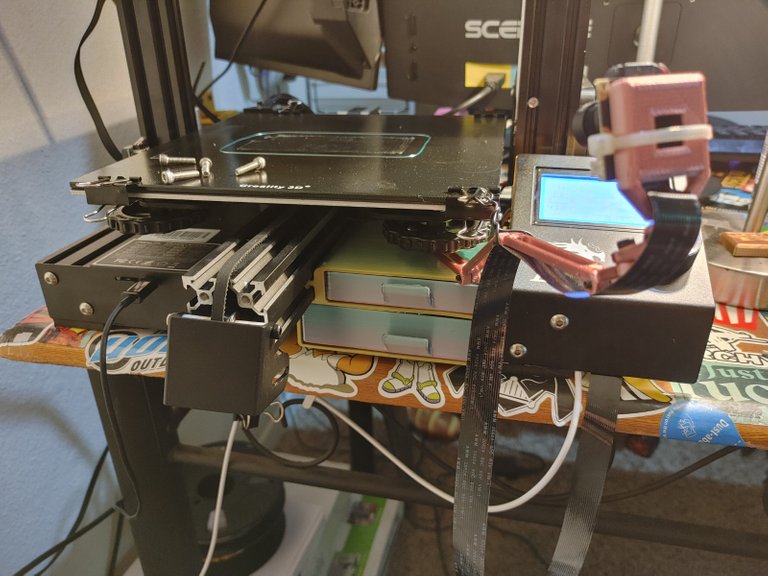 Couple more shots.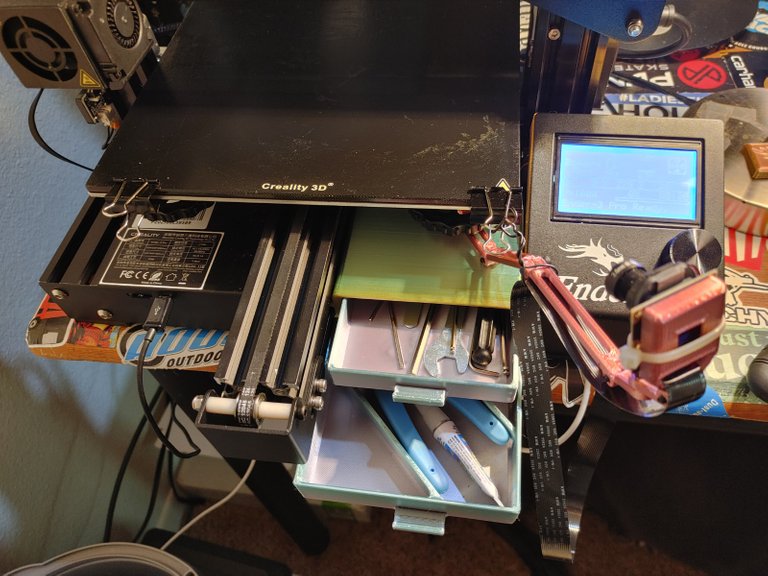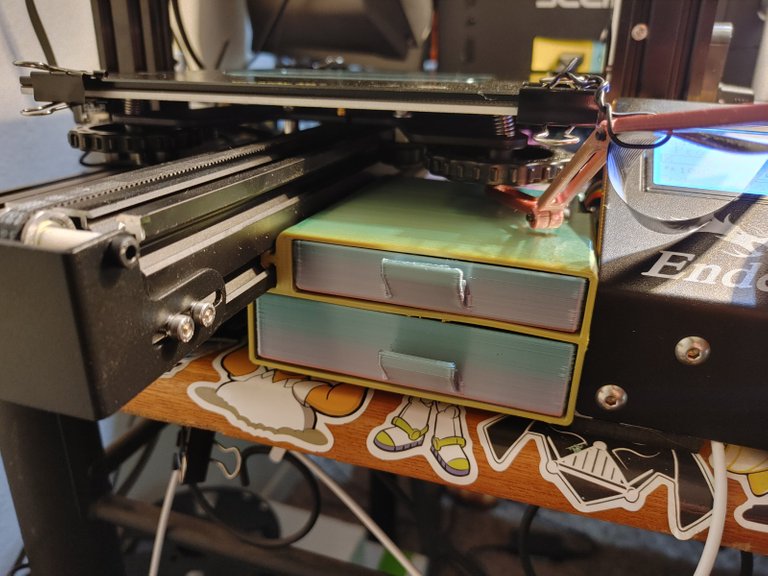 As you can see I had to use a tad more aggressive persuasion to get it to fit into place properly. I ended up having to remove the Y axis tensioner and the LCD display prior to installation.
The timelapses!
I somehow did not save the printing of the actual drawers and my car adjusted the angle of the camera... So here they are.
I know they kinda suck this time thanks to my cat and forgetting to adjust for different size prints.
Thanks for reading/watching!
Let me know what you think!