Hope you guys had a great Hump day!
I started my day feeling a little better. I'm still a little under the weather, but I'm surviving. Lots of green tea and the occasional hot totty will definitely perk you up. If you've never had a hot totty, please do yourself a favor and give it a try. My 17 hour succulent planter print came out amazing. The wife helped me transplant the rest of our little succulents into their new homes. I wish I had a full timelapse, but I've been working on my setup and trying to figure out what I like the most so bear with me. I also have a much better raspberry pi camera on the way!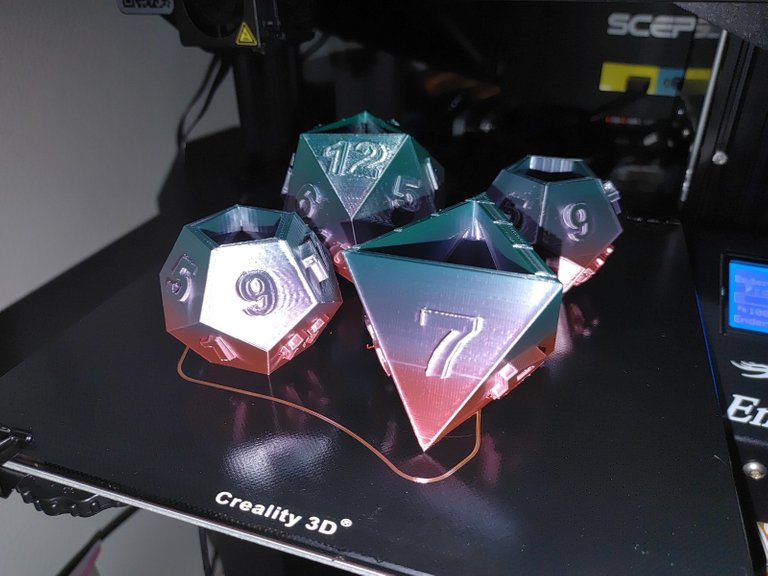 I'm in love with the silk rainbow PLA+ filament. Such a beautiful blend of colors. Yes, I already ordered more.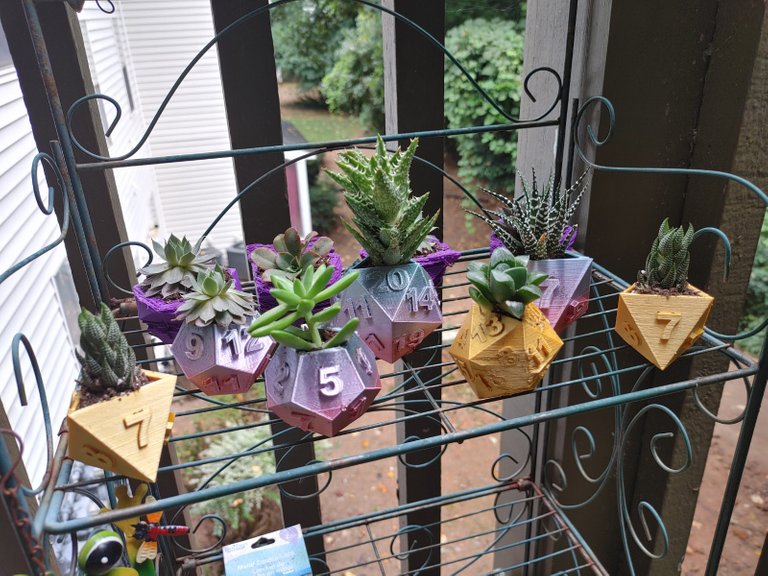 A couple of the planters have some minor fuck ups, but they look awesome together.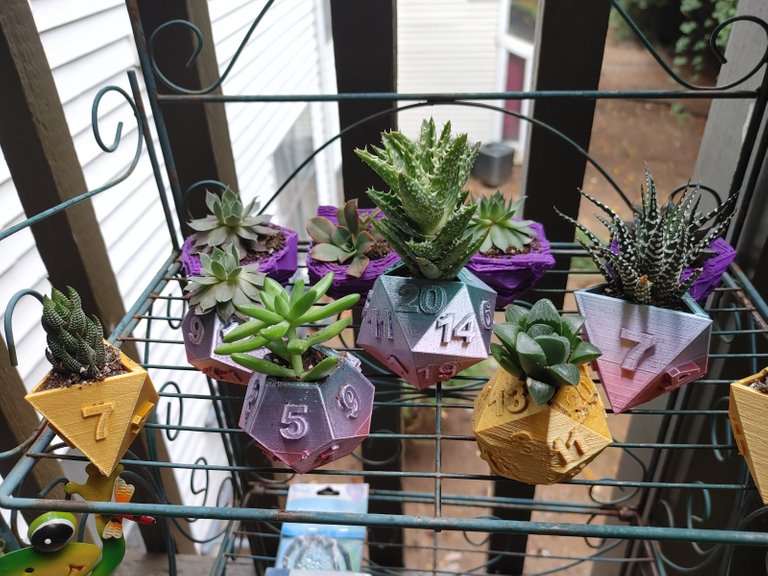 My current setup is very temporary.
I found a camera mount that connects directly with the X axis rail, but I honestly don't like how close it is. Maybe if it extended a little farther out. You'll see what I mean with the timelapses below.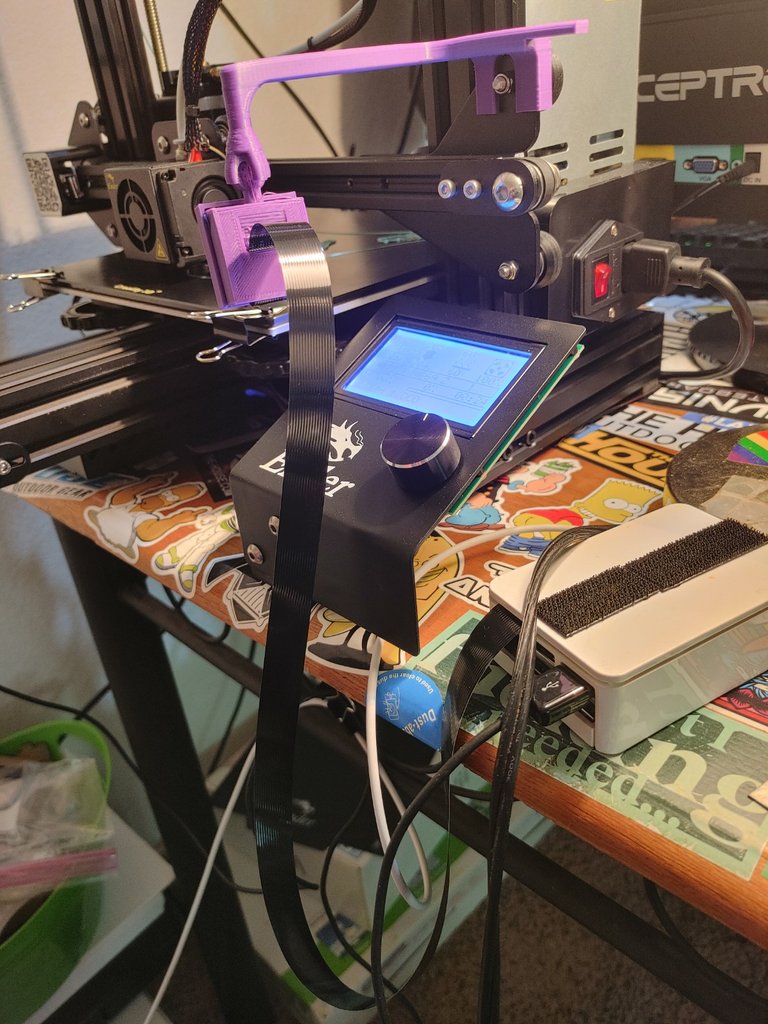 Yes, I know it's an absolute mess. I will get it all cleaned up once I decide on a final timelapse setup.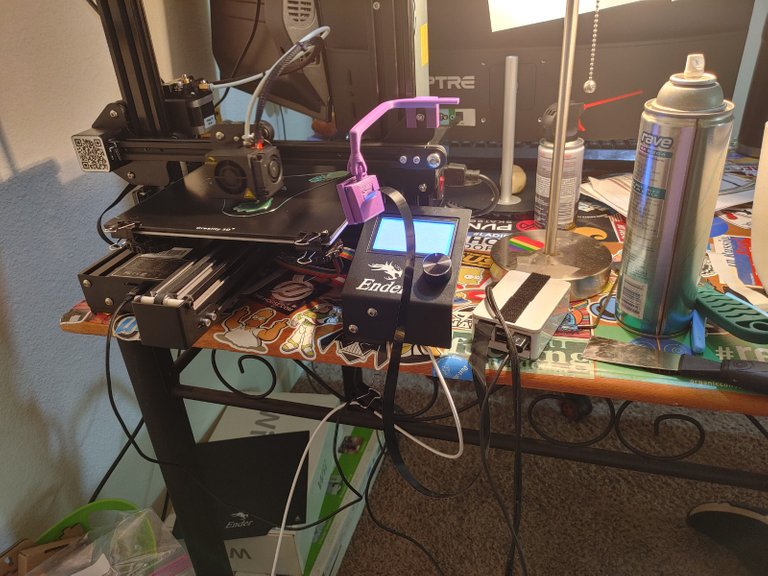 I found a couple models for raspberry pi case mounts as well, so it's all slowly coming together. Yes, I repurposed and old lamp to use for lighting in the videos for now. It will be replaced with an LED strip very soon!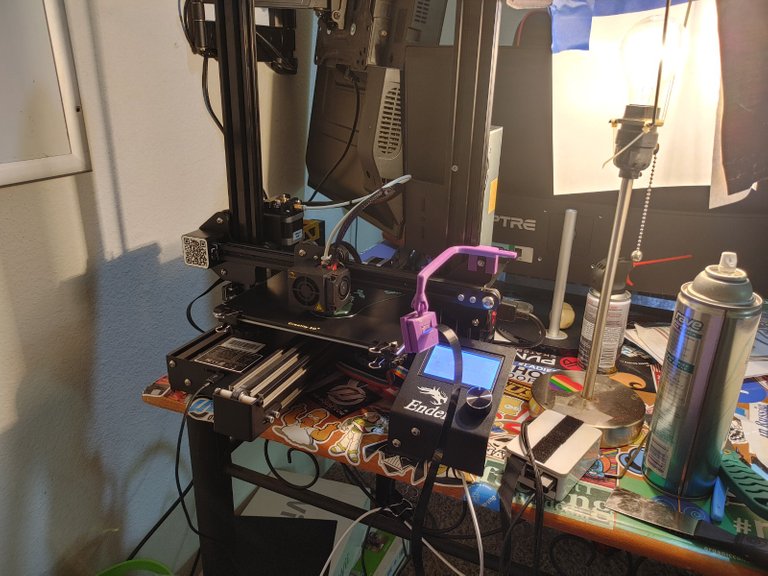 What else? Well....
I good friend of mine called me up and asked me to print her the biggest Dickosaurus my printer could handle. She offered to pay pretty nicely. So, after a couple fails and some super glue... I made it happen and boy this thing is large.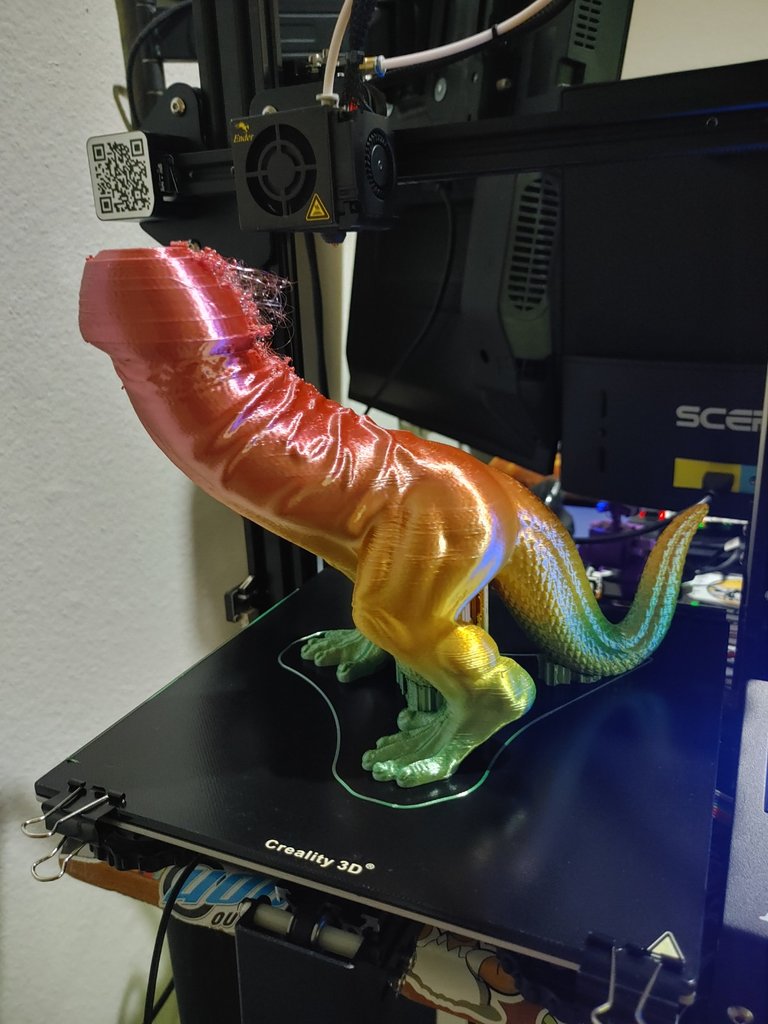 As you can see, my printer fucked up 22 HOURS IN. I'm not one to get frustrated, though so I just took some measurements and printed the tip. Then sanded down and attached with super glue.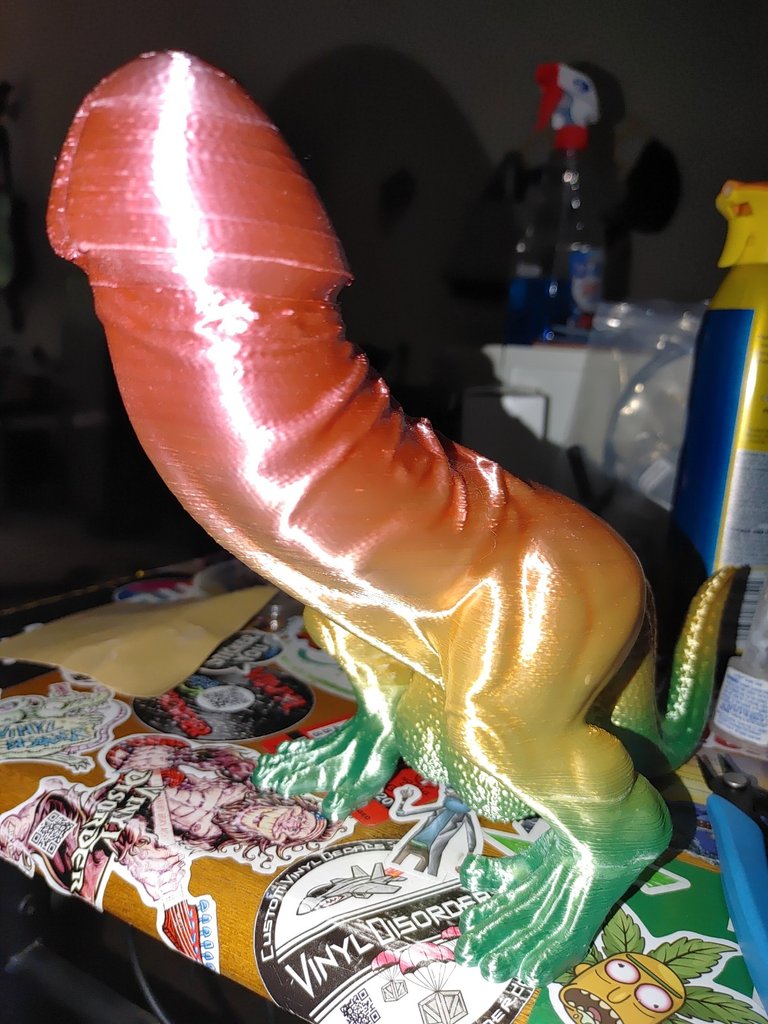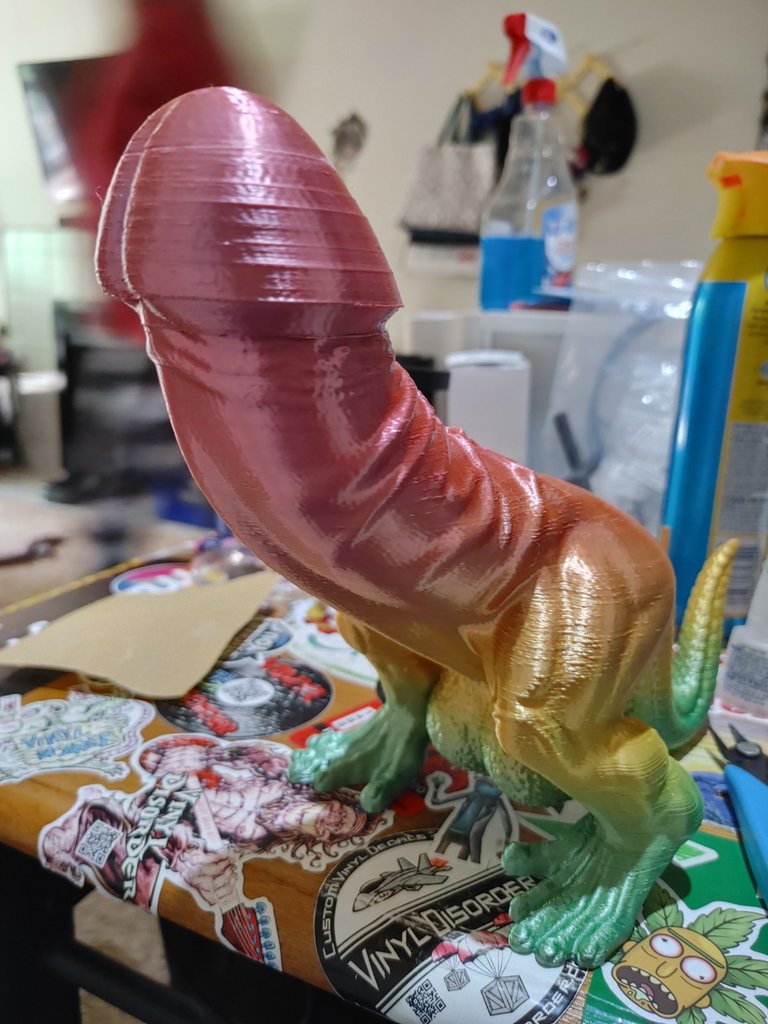 What caused the fuck up?
Well, when I left for work this morning I noticed that the camera had fallen off the mount. I assume that spaghetti detective counted this as a fuck up and stopped the print. I'm not sure. I've got a much better mount I'm putting together now so the videos and angles will be much better.
Until next time, here's a couple shitty timelapses.
Sorry about the quality. I'm trying to find the best setup so any suggestions would be greatly appreciated.
Have a great night!
Leave me a comment!