Happy Sunday Funday!
Hop you guys had an incredible weekend. I happened to be off work tomorrow so I'm excited to have an extra day to get shit done. It has been a bit of a rough week so I haven't really had the motivation to do any posts. I'm sorry it has been so long, but I promise I'm going to get back into my rhythm. This new job and a lot of changes in my personal life are to blame. It's not you, it's me.
Anyway, I work from home now so I needed a good organizer. I'm quite the fan of the devil's lettuce so when I saw this design I fell in love. I found a model of a THC molecule as a desk organizer.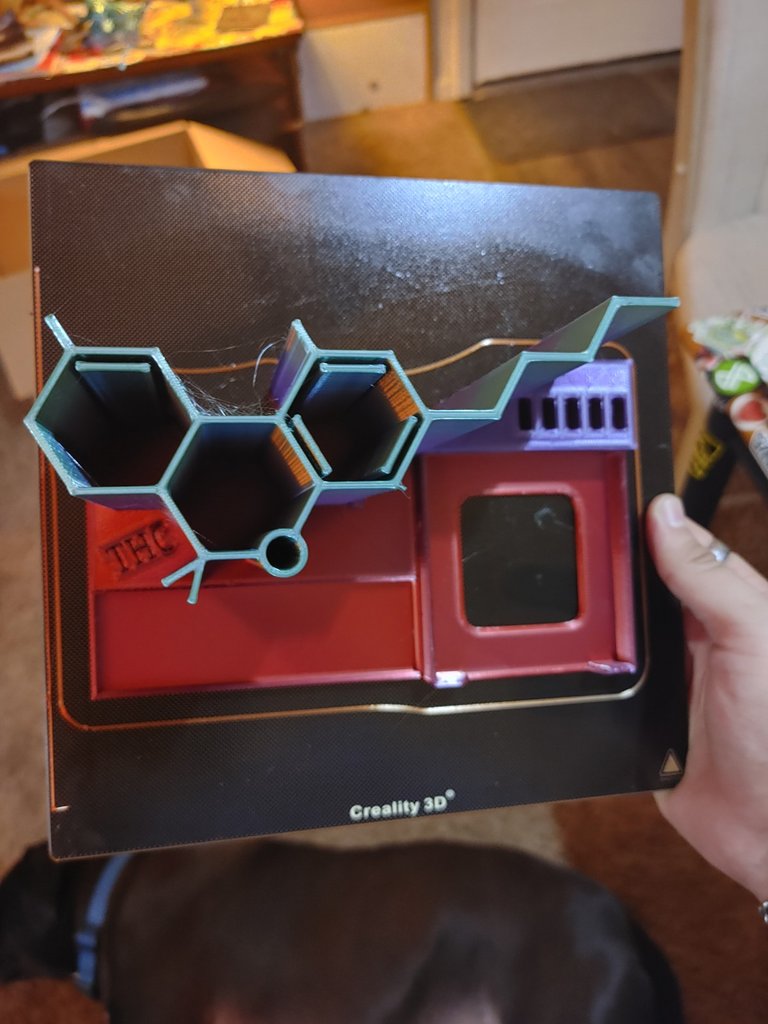 Lesson learned...
This was a long and very large print. It took roughly 18 hours to print and was so well adhered to the build plate I had to stick the whole plate in the freezer. I couldn't get the print to pop off the print bed and found out that putting it in the freezer for about 10 minutes makes it so easy. You live and you learn.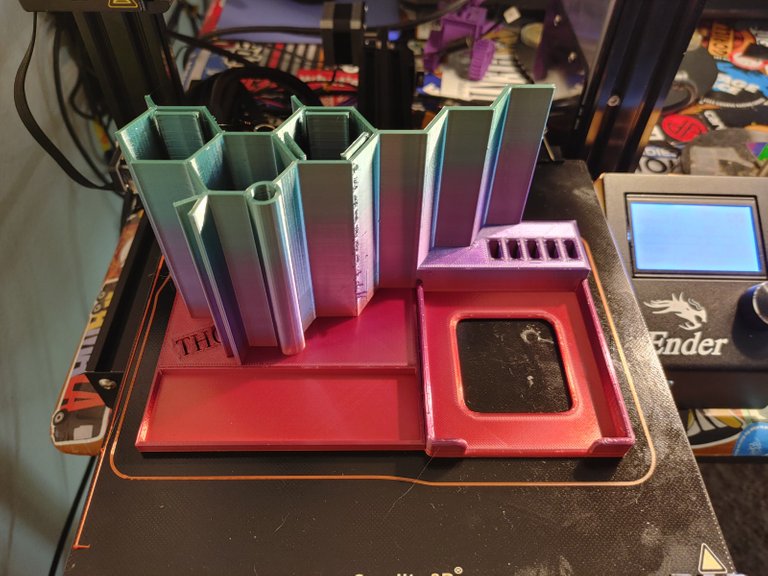 Here's a shot before I stuck it in the freezer.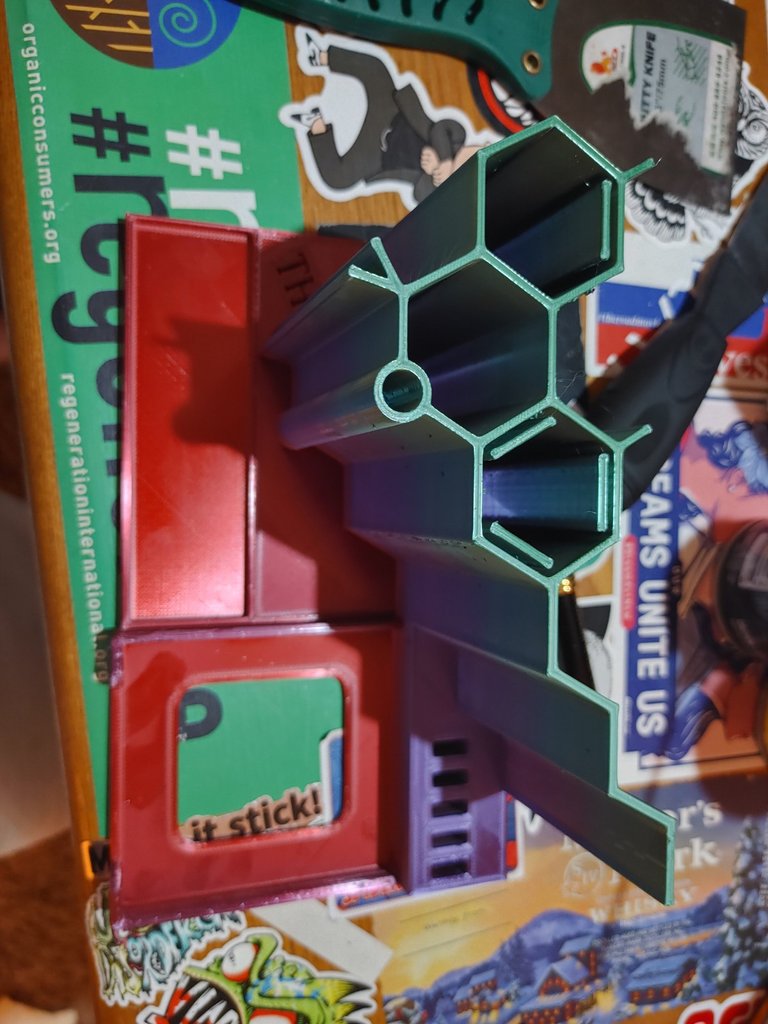 It took about 10 minutes in the freezer and it popped right off. A little clean up and it was looking amazing.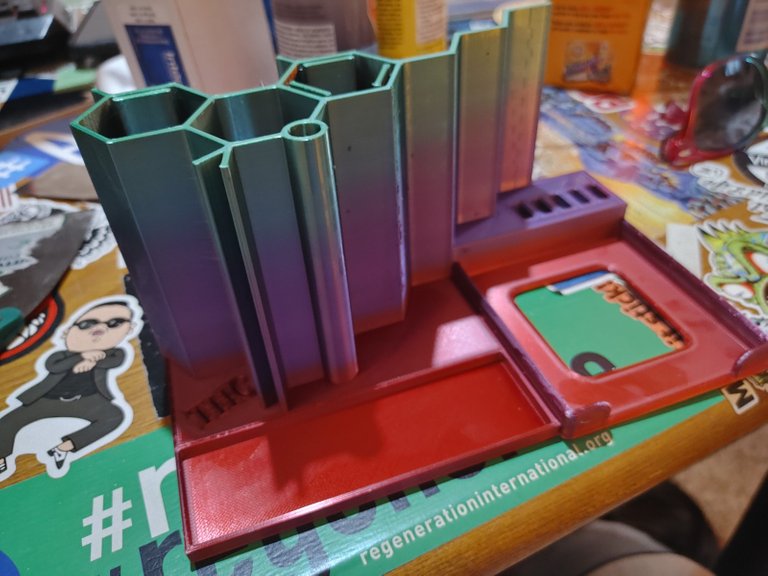 It has places for pens, post it notes, and flash drives. Plus some miscellaneous spots for different things. I love it.
Here's the timelapse.
I love how the timelapse came out.
I also have a bonus timelapse for you. I printed an extendo claw toy but I couldn't get it off the print bed to save my life. I was too aggravated to take a pic of the result.
Have an awesome night!
Drop me a comment!
Peace.