What's up?
Hope you guys are having an awesome monday. Unfortunately, I don't have a cool 3D print or a timelapse to share today. What I do have to share is the first pic I took when my first 3D printer arrived. I was so excited to get started. I had no idea what I was doing and there was not a lot of support/info available for the particular printer I ordered. I chose the Geeetech Mecreator2 because it was pre-assembled and ready to go out of the box. It was also very inexpensive on amazon. Thankfully, I purchased a product protection plan when I initially placed the order. I started having issues with layer shifting, motors knocking, etc..
Knowing what I know now, I took it as an opportunity to dive deeper and get a much better printer. I filed the claim and received reimbursement fairly quickly. So, with that, I say goodbye to my Mecreator2. You have served me well and taught me many things. You have also made me extremely happy and extremely frustrated. Here's the pic from day one right out of the box.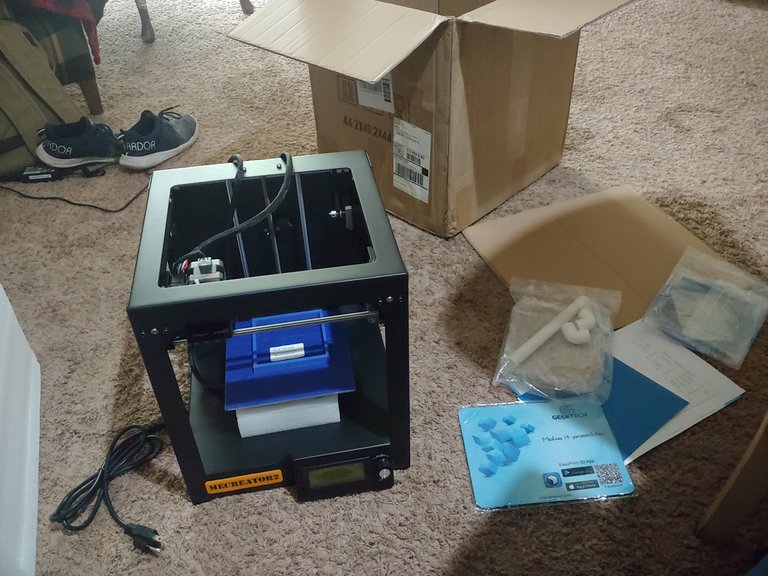 Here's the first ever print I did. The quality is awful but I was beyond proud.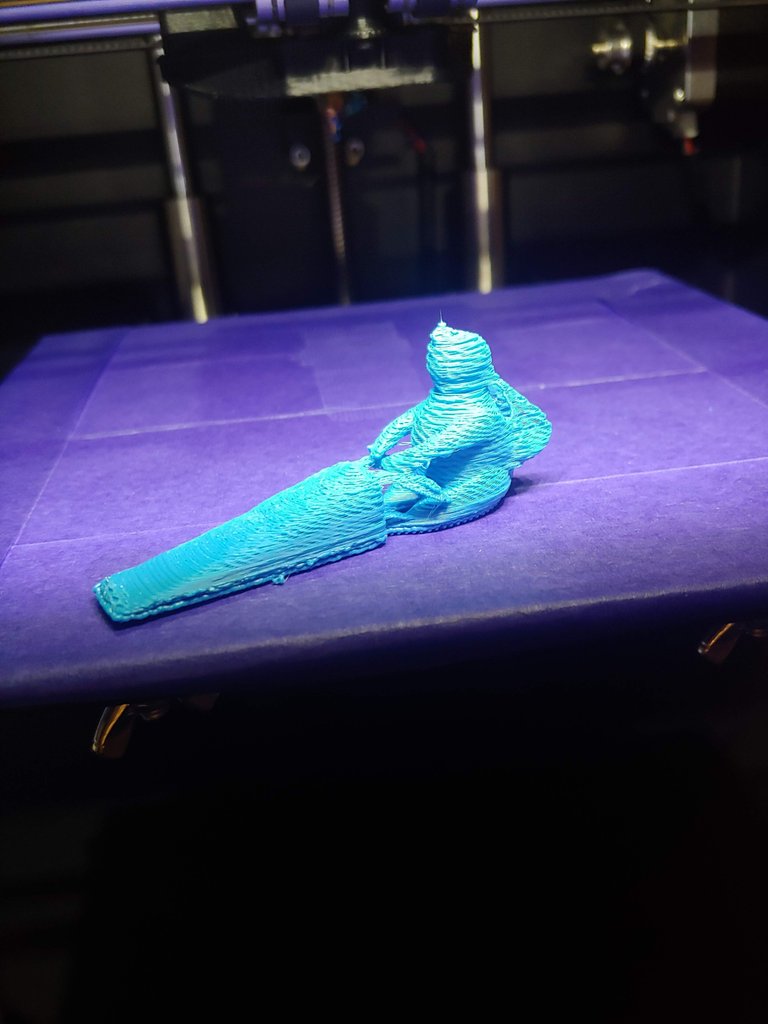 The excitement.
Words could not describe how excited I was to get this bad boy running. Words also cannot describe my level of excitement for the new one to arrive. I decided to go with the Creality Ender 3 Pro. Of course, I went ahead and ordered a glass print bed and an upgrade kit. Why not?
Goodbye old friend.
I feel like I knew you for many years but it has been a short adventure. So long buddy. I hope you get refurbished and sold to a loving family.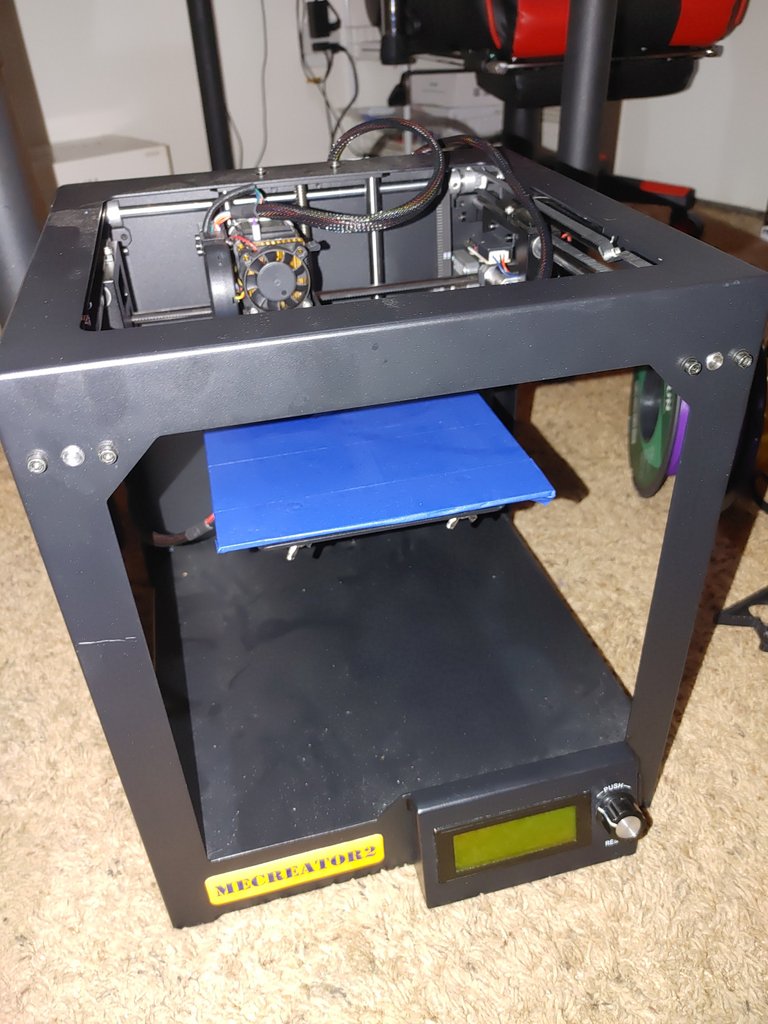 Thanks for reading. I'll be getting back to making timelapses and whatnot with a much better printer very soon.
Have a great night!