Happy Friday guys.
What a long week it has been. Monday, I started feeling bad and the next day I woke up with a sore throat. It progressed pretty quickly and I ended up having to take COVID19 test. I have not received my results yet, but man I have been feeling like pure shit. I've been quarantining yet again and have had way too much time on my hands. I ordered my new 3D printer on Monday as well and the tracking information never updated. The only thing I got when entering the tracking number was "not found". Incredibly frustrating as I've been very bored, but I understand shipping is delayed right now. After a week of patiently waiting with no way to track... It randomly showed up.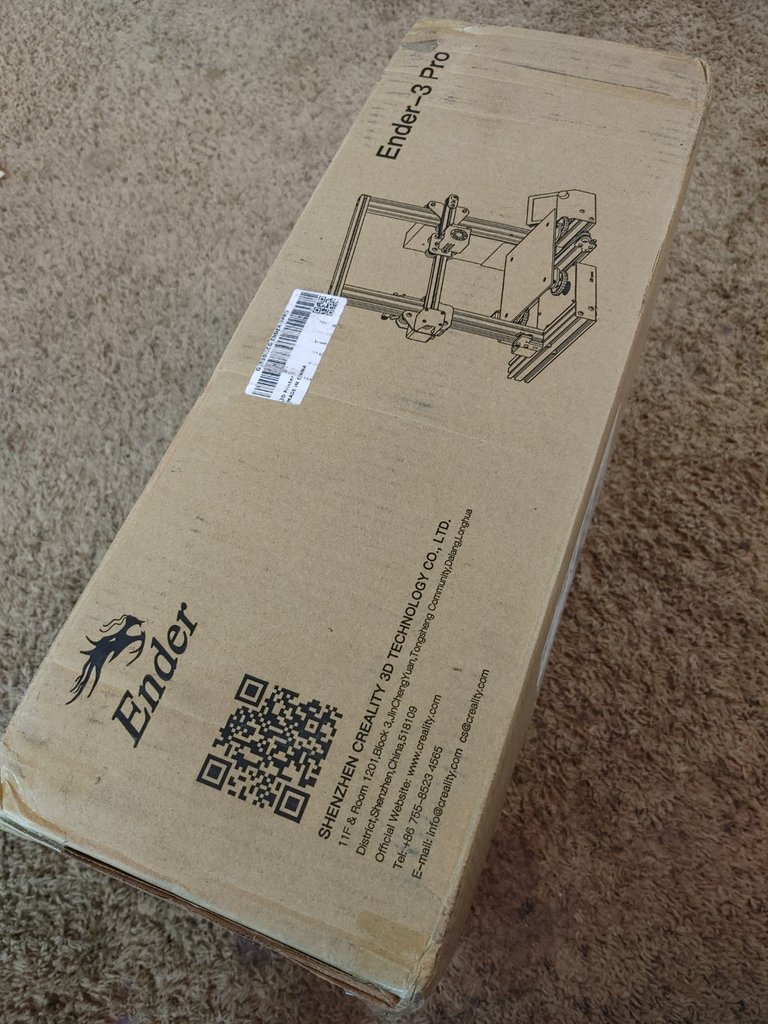 I honestly couldn't describe how happy I was to hear a knock at my door to find this. Such a nice surprise. I immediately dug into the box.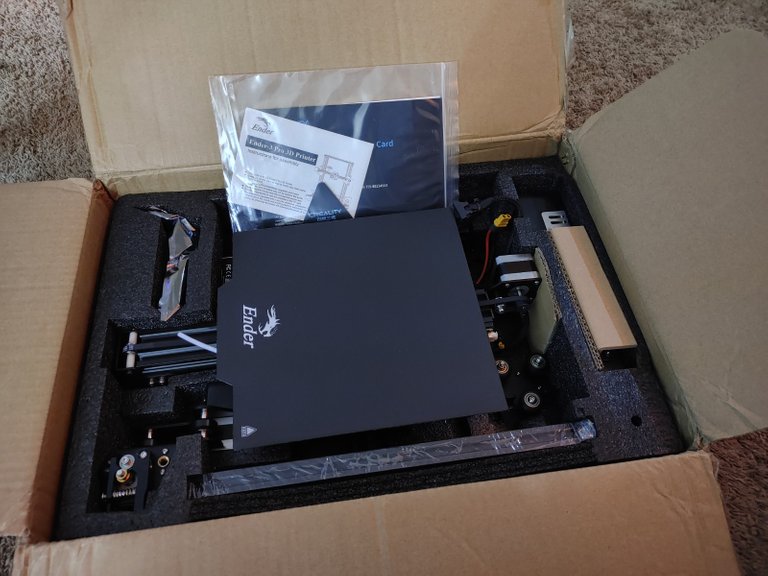 Having used a 3D printer that was mostly prebuilt, I had no idea what to expect. I already had a headache from being sick, so it was a little overwhelming. There were more parts than I imagined and the directions were honestly really bad even though it had pictures. Off to youtube I went to find an assembly guide.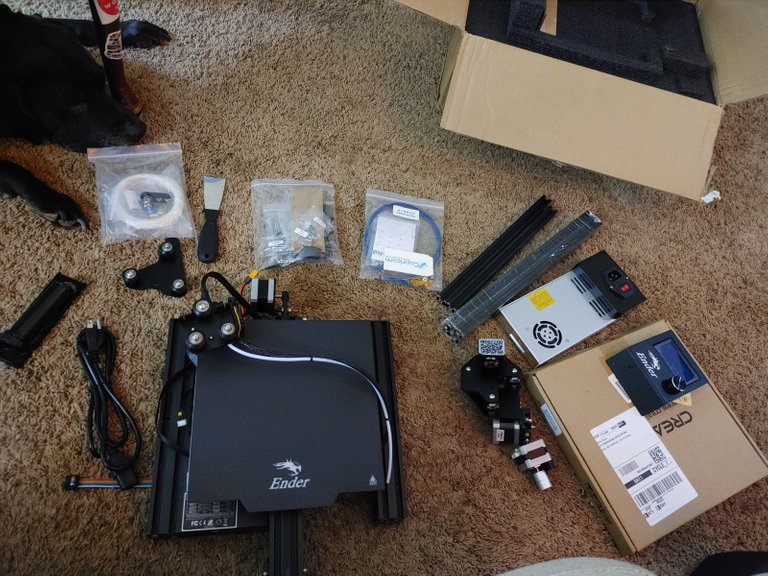 I laid it all out and my buddy Blaise decided to supervise. You know, so I wouldn't screw anything up. After a little reading and watching the video, I jumped right in.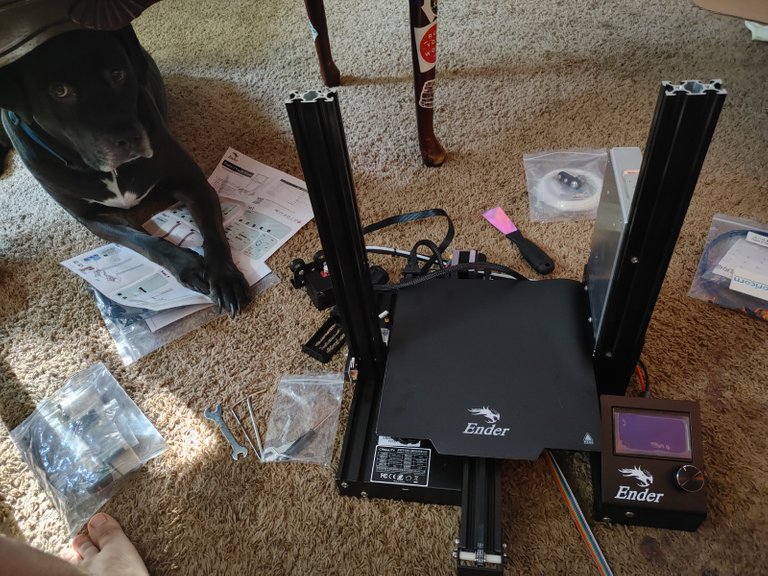 Of course Blaise decided he would be in charge of translating the directions... So here he is making sure I did everything correctly. No I didn't do this on purpose. He took over all on his own because he's a good boy.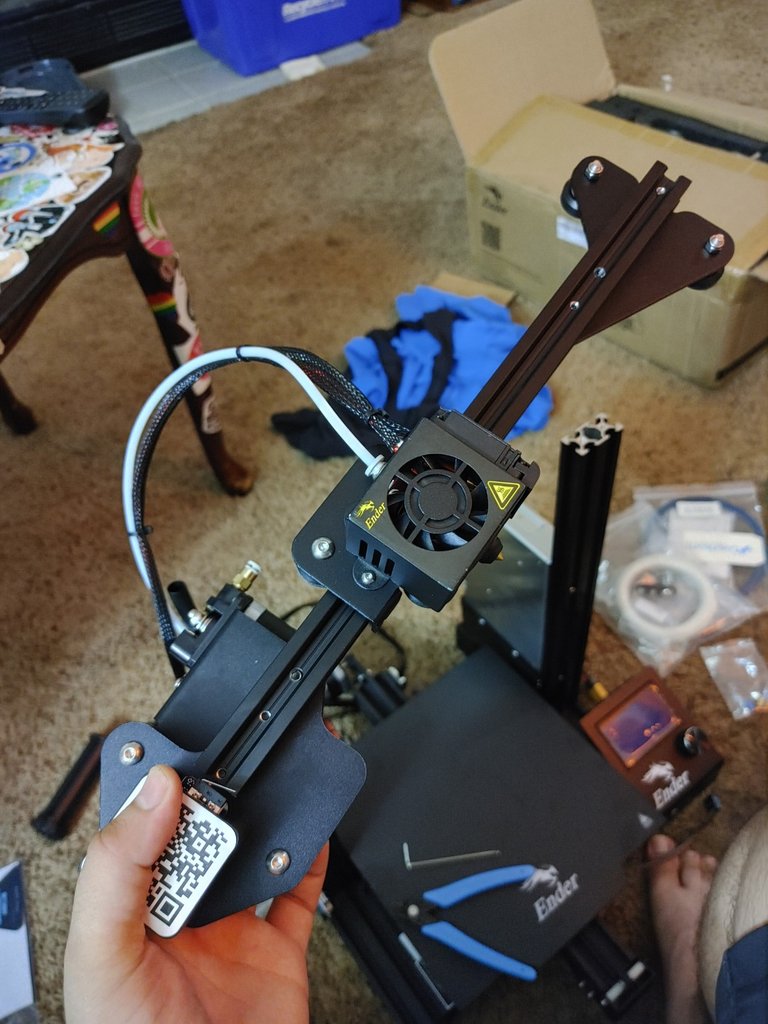 Got the extruder attached to the rail... Time to attach the belt and tensioner.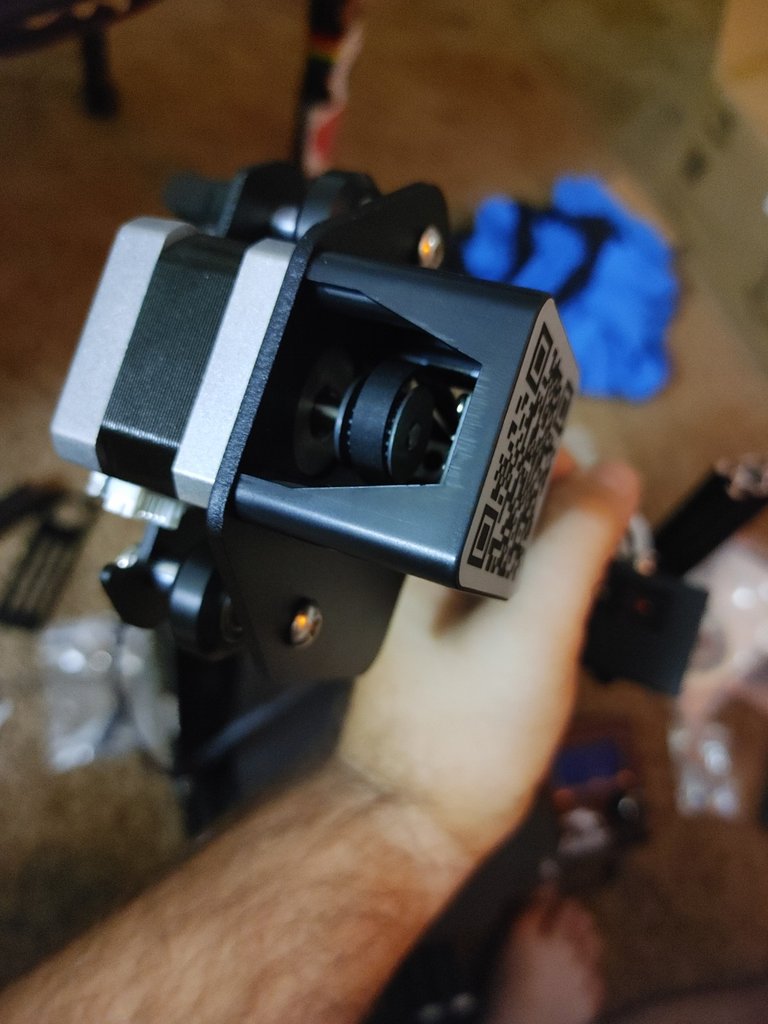 Threading the belt through this small hole was kind of annoying but a little wiggling made it happen.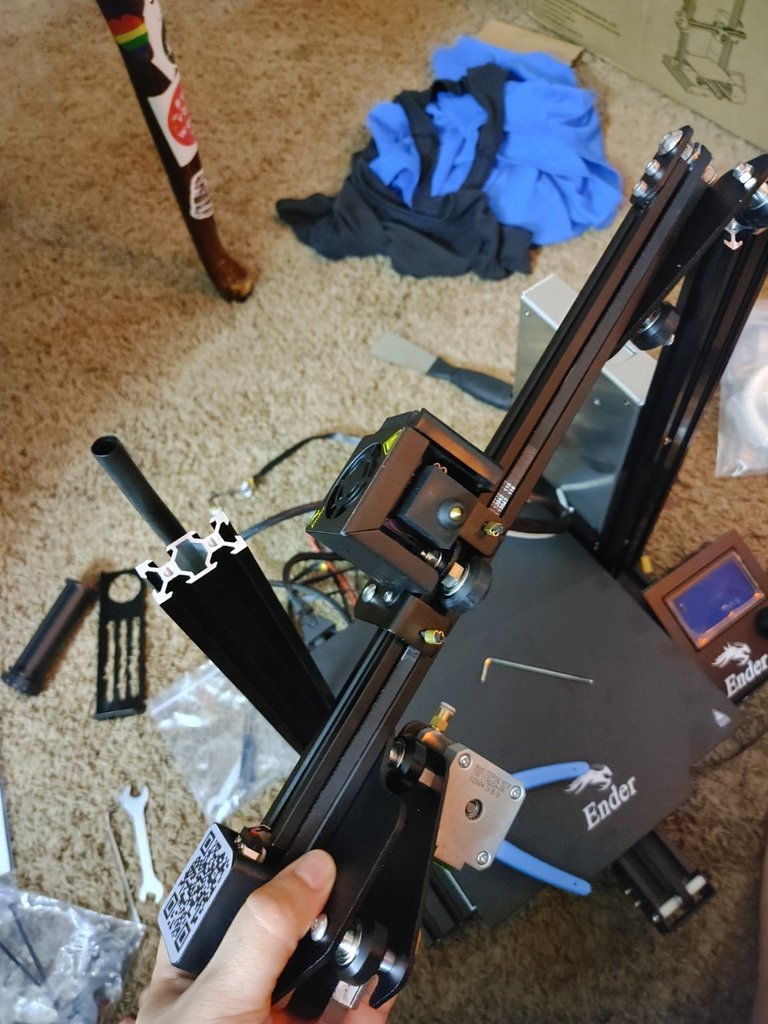 Belt and tensioner successfully attached. This thing moves like butter. Also, it got hot so please ignore my shirt on the floor.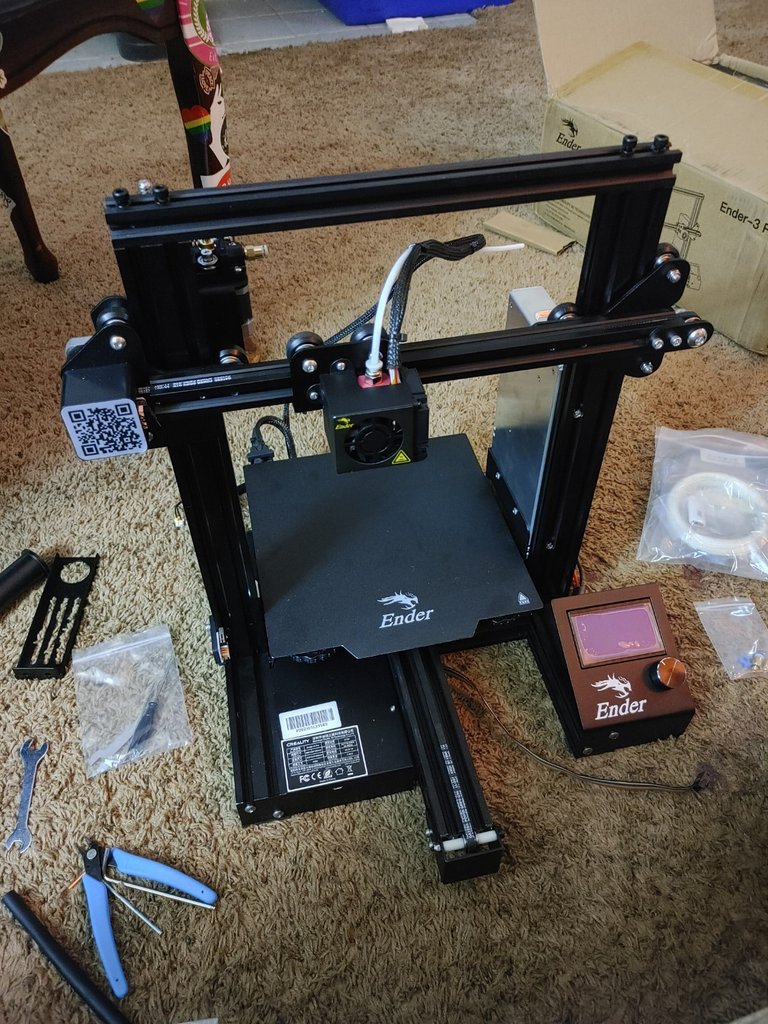 Extruder rail attached and top rail ready to be tightened. Now to attach the spool holder and connect all the wires. Luckily, the wires have small clips on them with labels so it was very easy.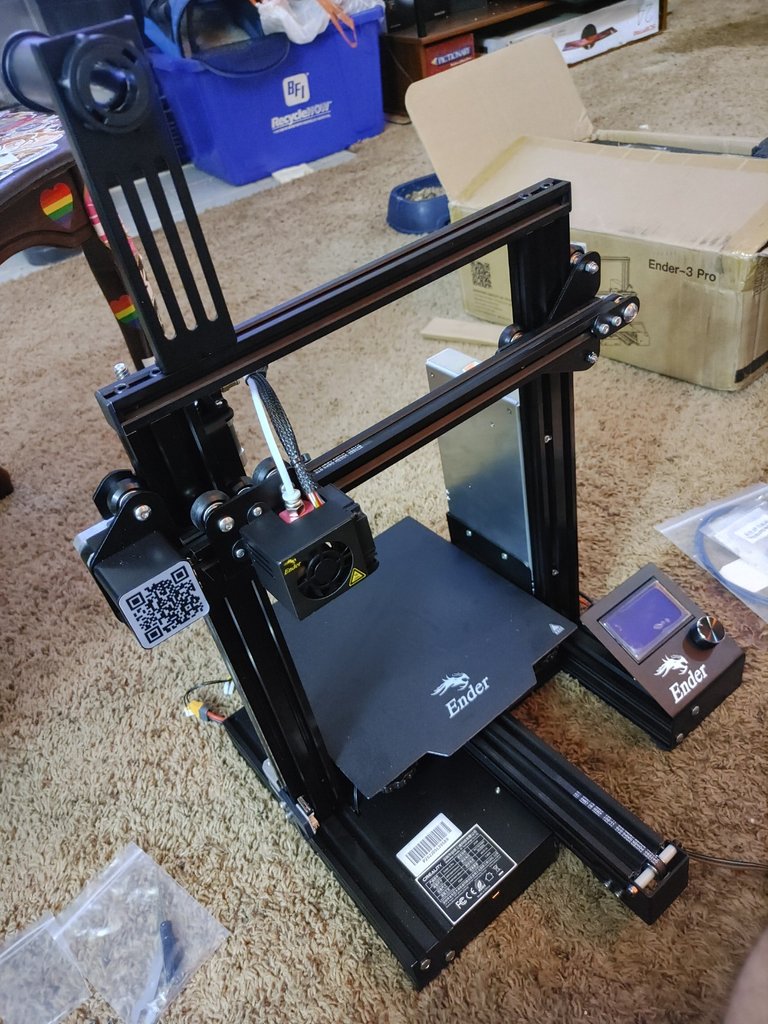 Moving it to the desk and getting the bed leveled were the final few steps. I inserted the included SD card and decided to test this bad boy.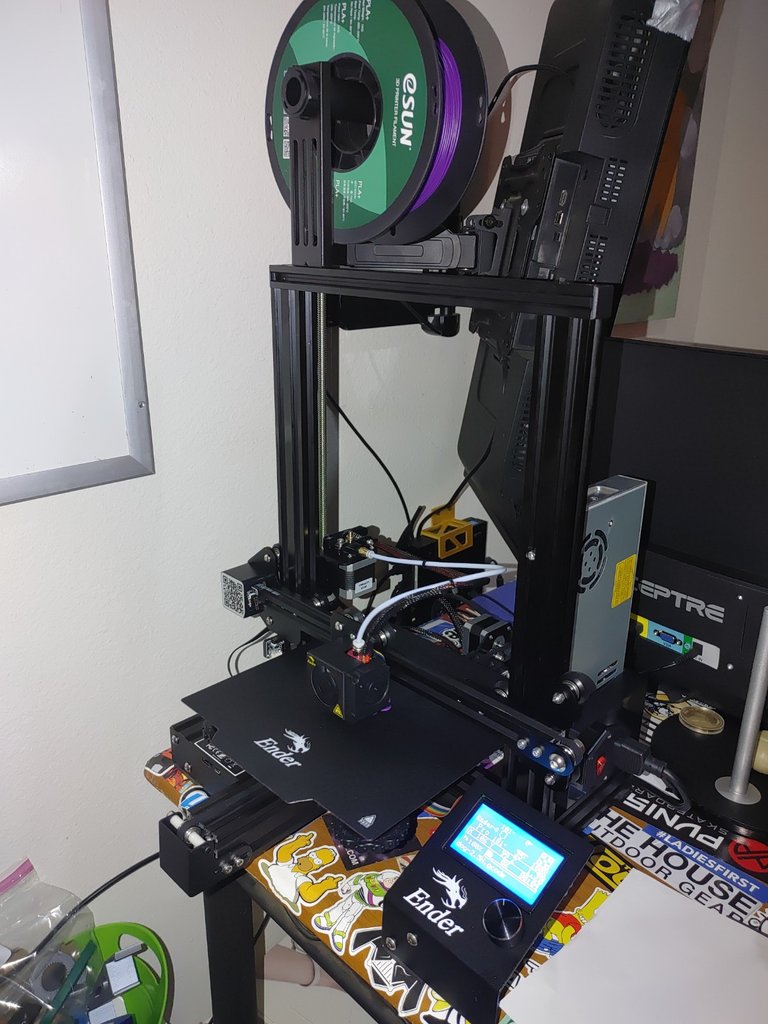 Unfortunately, I do not have a timelapse.
I do, however, have a few videos of the first few seconds of printing. I'm going to have to rework my entire timelapse setup for this more open, larger printer. That will happen tomorrow as I'm going to have to design and print some parts to attach the raspberry pi and camera. I'm also going to have to figure out some sore of lighting solution as my previous 3D printer had an LED strip built in. I went ahead and bought the glass print bed and upgrade kit for better quality so I'll be installing those tomorrow.
I'll update you guys tomorrow.
I'm exhausted from being sick so I'm going to hit the bed. I'll post an update tomorrow with pics of the first print and the installation of the upgraded parts. I'm beyond excited for this much better printer.
Get ready for much better prints and timelapses!
Thanks for reading/watching. Have a great night.