Hope you're having a great day.
Today I realized that I had 5 succulents with no homes. I found some awesome designs on thingiverse for planters but I kept searching. Finally, I happened upon some d&d themes planters. I'm a nerd so it it caught my attention. These d&d dice planters are perfect.
Check dimensions.
I found them, loaded em into my slicer, and hit print with no thought. I should have measured and scaled up the d12 dice.
Here's what they look like.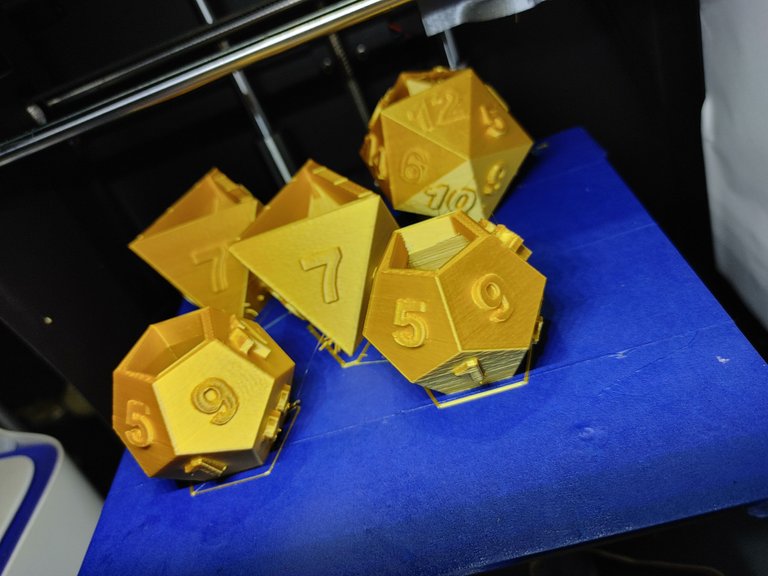 They didn't come out anywhere near perfect. It was a 12 hour print and I was scared I'd run out of Filament. Spent the afternoon attempting to transfer these succulents to the new planters. The wife helped a lot.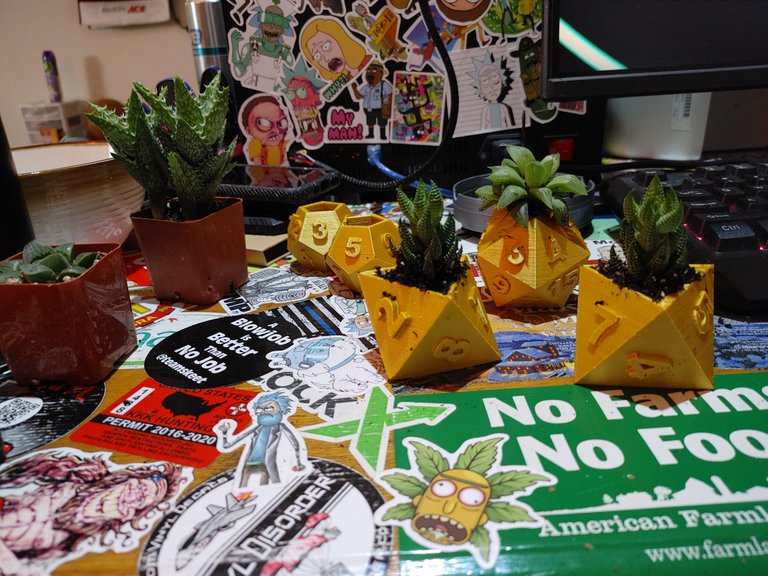 We couldn't make the d12s work. Too small. Will reprint.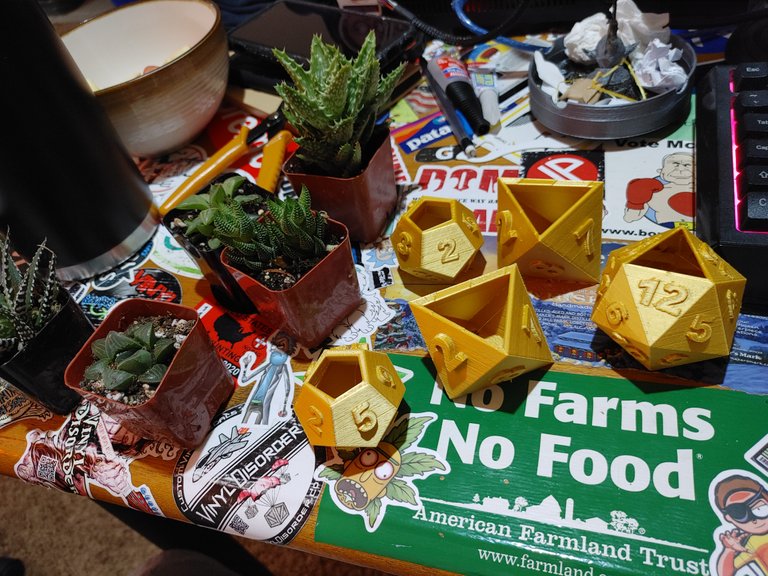 I'm happy with how these few came our. Going to reprint the d12s and see how they come out.
Timelapse?
Thanks for reading/watching.
Have a great night.