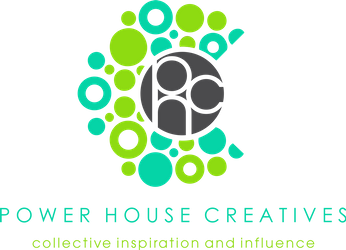 Today, I celebrate my second anniversary as a proud member of the Power House Creatives community! Known as
@steemitbloggers
at the time when I joined, it is a close-knit group for people who are dedicated to blogging, producing quality content, and supporting each other as a true community. It had just been founded then, in October 2017, by
@jaynie
, one of the first people I started following upon joining Steem, because of her messages of inspiration and positivity.
Not only was this the first Steem-related community I joined, but it was also the very reason I downloaded the Discord-app in the first place. Only later did I learn of TheRamble, PALnet, and other Discords for Steemians.
There have been so many people who have come-and-gone from the community since it started, it is difficult for me to remember the names of those who were there when I joined. However, I am fairly sure that @goldendawne was there in the beginning, and maybe @princessmewmew and @thereikiforest as well. Within the next few months so many awesome people joined us... Admin @zord189, our resident GIF Queen @traciyork, the charming @fionasfavorites, and too many others to call by name! Some have left to focus on other things and new members have joined, but the list has always included a fabulous list of people!
The interests of the members has always been varied, spanning art, poetry, creative writing (both fiction and non-fiction), music (we have talented musicians as well as music lovers), comic-strip creation, charity support, education, fashion, food & cooking, healthy lifestyle, science, nature, animals, outdoor adventure, photography, philosophy, precious metals collecting, investments & finance, blockchain technology, and so much more! There is a place for everyone, so long as they stick to the rules, which @jaynie & @zord189 enforce firmly, but fairly.
The members of Power House Creatives are individuals driven by a need to engage and assist others. This was recently highlighted by @jaynie in a post entitled The "Ripple Reach" of the Power House Creatives Community which talks about the following initiatives and projects founded on the Steem blockchain and/or Discord by PHC members:

• STEEM TERMINAL
• "HEY HAVE YA MET"
• FREEWRITE HOUSE COMMUNITY
• PHC TOP 3 CONTEST WITH A GROWING PRIZE POOL
• STEEMIT EDUCATION COMMUNITY
• FRUITS & VEGGIES WEEKLY CONTEST
• LEARN & EARN INITIATIVE
• STEEMIT TAROT DISCORD COMMUNITY
• STEEM BLOPOMO POST ENCOURAGEMENT INITIATIVE
• CLASSICAL RADIO DISCORD COMMUNITY
• GUESS-AND-WIN WITH "MEATYMONDAYS" CONTEST
• PLAY DICE CONTEST
• PAPILLON CHARITY INITIATIVE
• LUV BUG CURATION INITIATIVE
• TRACK OF THE DAY CONTEST
• MARKET FRIDAY INITATIVE
• STEEM USA COMMUNITY
• "GUESS THE WORD" SBI CONTEST
• STEEM MENTOR TEAMS INITATIVE
• SOUTHERN CALIFORNIA COMMUNITY
• ZAPFIC WRITING CONTEST
• MINDFUL LIFE COMMUNITY
• STEEMBASICINCOME GIVEAWAY CHALLENGE

From the beginning, there has always been a protocol in-place for anyone to make their wishes known, should they want to join the community, by applying to become a member. However, for the first time since its inception, the doors to the Discord server have been opened wide for anyone to come in, freely, check out the community first-hand, and see if it's something that seems like a good fit. If it does, @jaynie and @zord189 can guide you through the steps to becoming a full-member of the community. Click the following link to read more and find the link to the server:
Would you like to join us?


 😊





25-Oct-2019