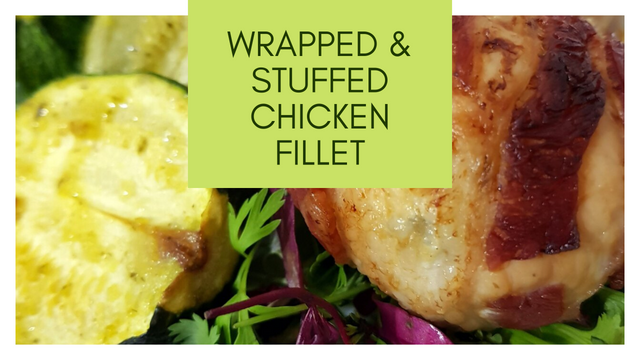 I often roast bacon wrapped chicken drumsticks and thighs, but this time I did not feel like doing ordinary bacon chicken, so I went a slightly different route and it turned out fabulously! I know it may sound a little complicated, but it really isn't... and it is a wonderfully refreshing plate of food, in as much as it is a complete break from the norm.
INGREDIENTS
A pack of filleted chicken breats
1 large handful of Baby Spinach
One round of Feta cheese
120 grams Cream Cheese
2 Garlic Cloves minced
One pack of streaky bacon
A pack of baby gem squash
A pack of baby carrots
ok, so first of all, I did things a little differently to the traditionally stuffed chicken breasts, in as much as I halved the breasts and stuffed each half. The reason I chose to do it that way, was to increase the ratio of filling to meat - as I find chicken breast to be a little dry for my liking... and by doing it this way, there isn't as much MEAT in each serving. So, grab your meat board and slice the breasts in half, and then, using a nicely sharpened paring knife cut a small slit into the side of each chicken breast. Keep the opening quite narrow, but expand the cut on the inside to form a pocket. Do this with all of the halves, and then put them to one side.
Heat up a pan with a little olive oil, and then add the baby spinach... Essentially you just want to wilt it, so don't cook it for too long. Once that is cooked, drain it and allow it to cool. Once it has cooled, roughly chop it.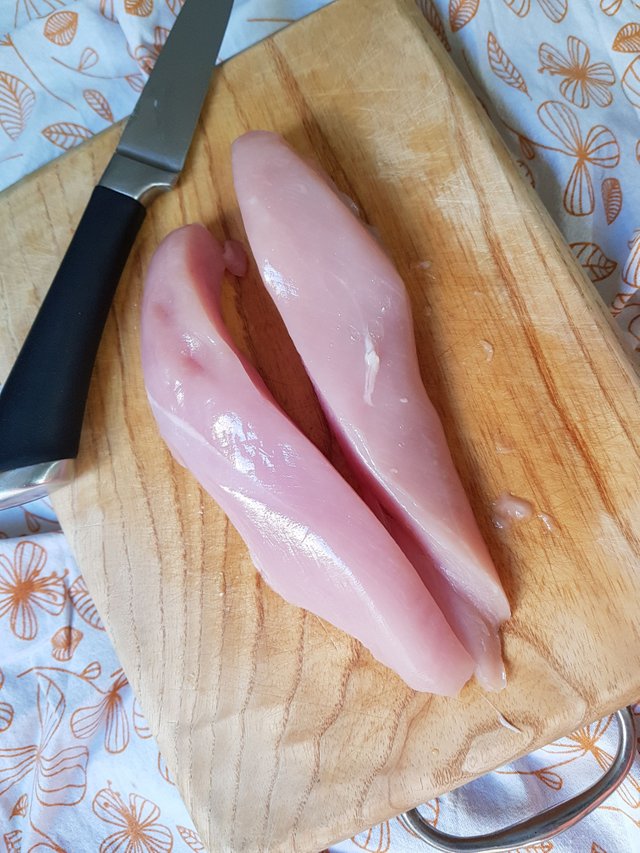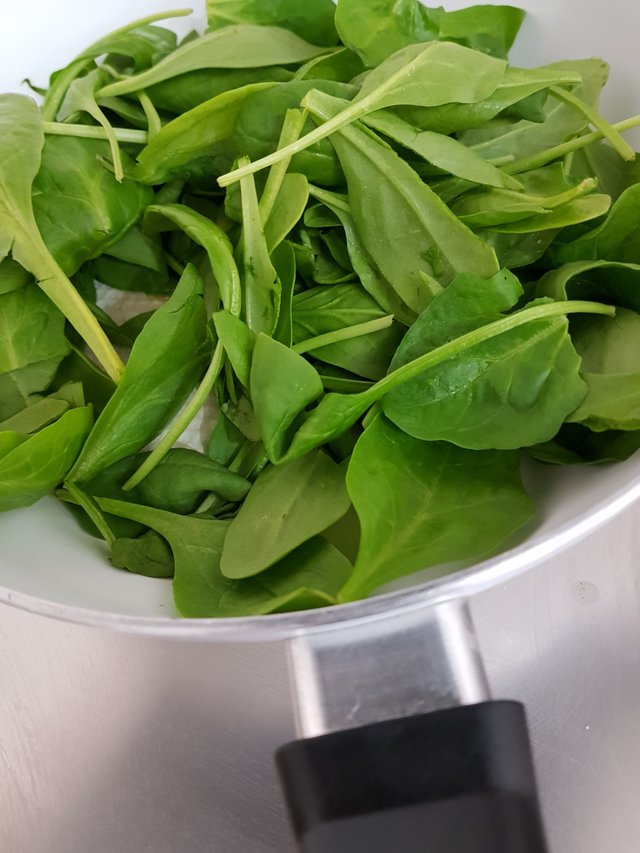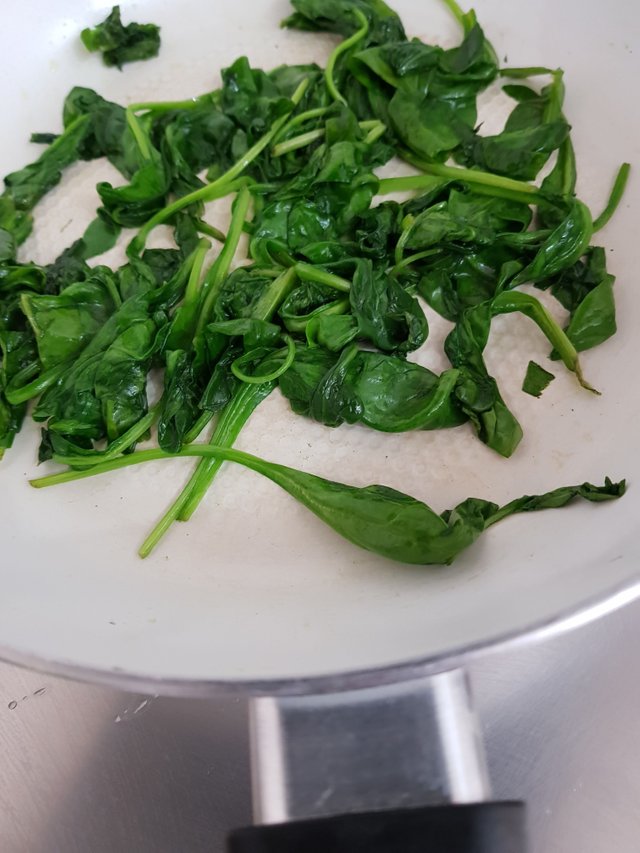 In a mixing bowl, add your cream cheese, feta round, garlic, some fine black pepper and the now cooled spinach... Then mix it all up with a fork, until you get something resembling this deliciousness...Then taste it! No really, taste it! haha! Amazing, right?!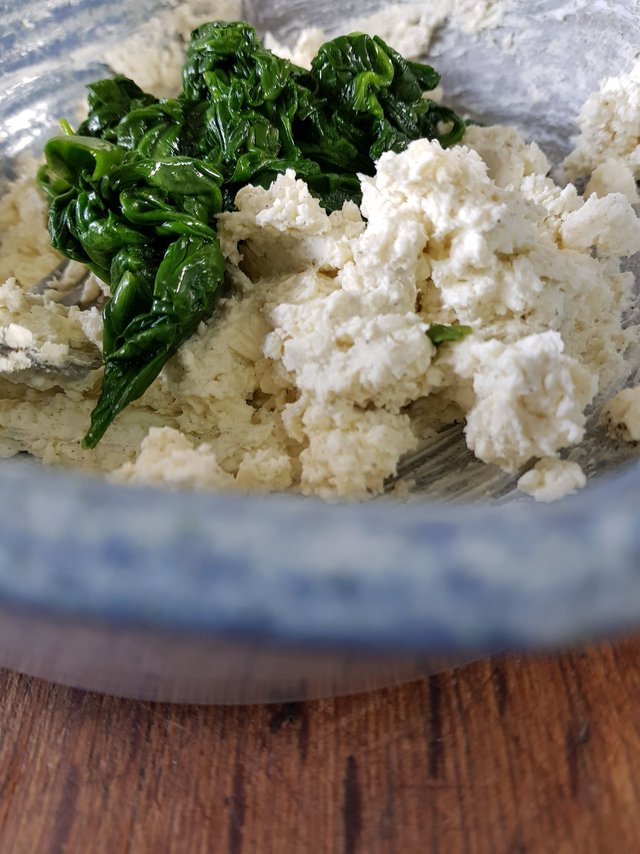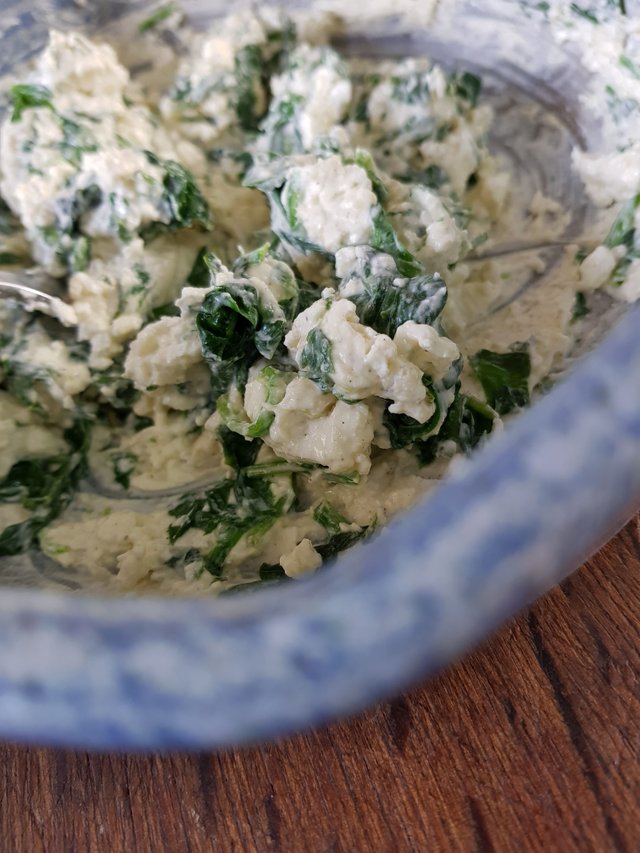 Ok, now go grab your chicken breasts for stuffing... I just lightly seasoned them with a little chicken piece before starting the stuffing process. Add in as MUCH stuffing as you can for each pocket. It does not matter if the stuffing sits proud of the pocket. Once you have filled all the halves, grab the streaky bacon rashers. Now, this is how you will seal them... Fold the "tail" of the breast over the top of the filling... and then wrap them in the bacon rashers. When wrapping the bacon around each breast, kind of stretch it ensuring that it covers the breast nicely all round... especially over the pocket opening.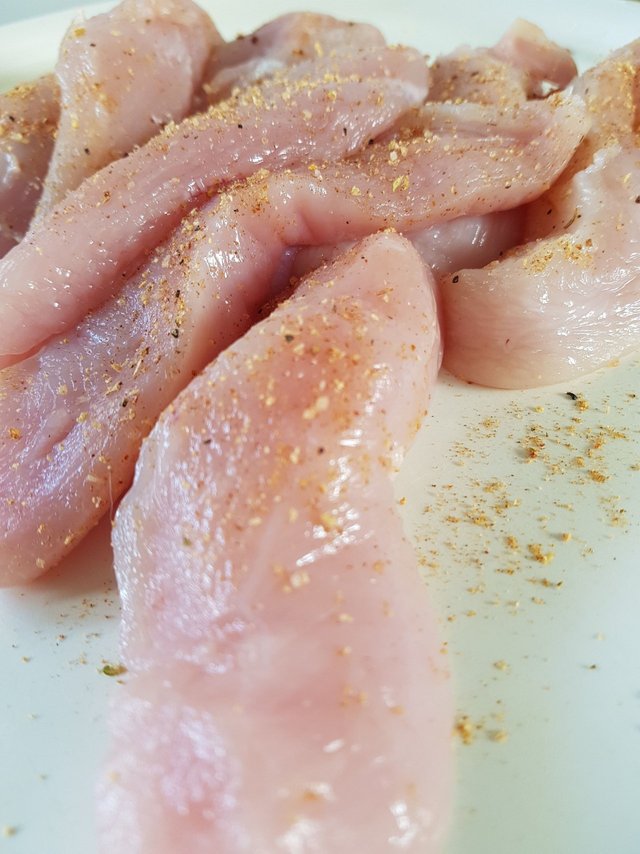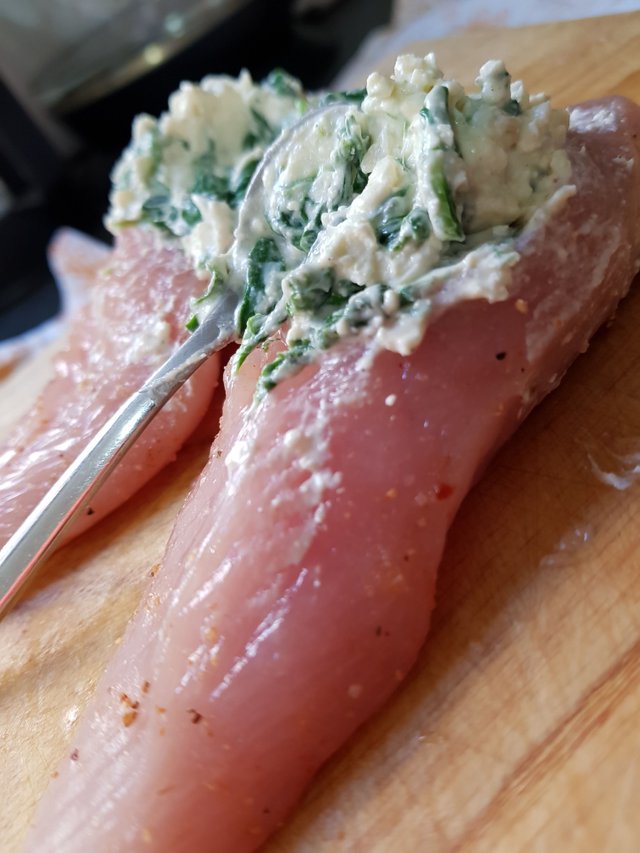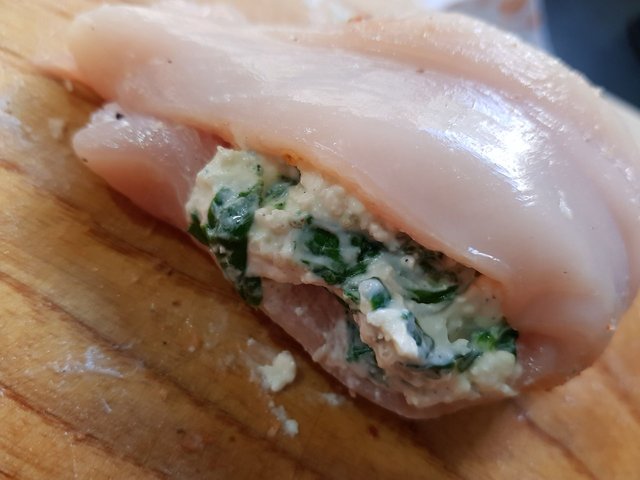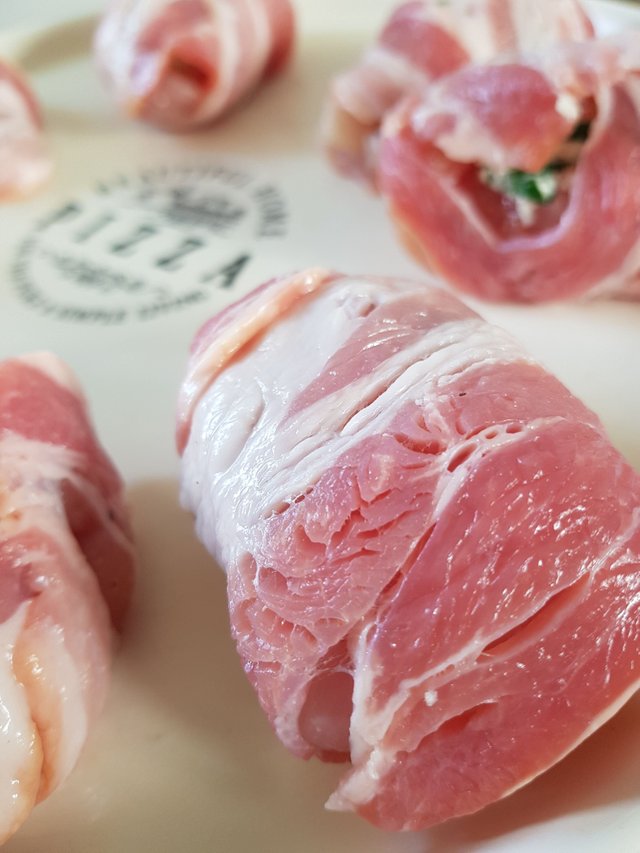 Heat the oven to 180 degrees, place all the breasts on a greased oven tray and pop them in for approx. 35 minutes. While those are busy baking, you can get the baby gems ready. Wash them thoroughly and then slice them in half. Place them onto an oven tray and Season them with some vegetable spice, or just a little salt and pepper. Put a little olive oil on the top of each one and then spread it over the top with your finger, or the back of a spoon.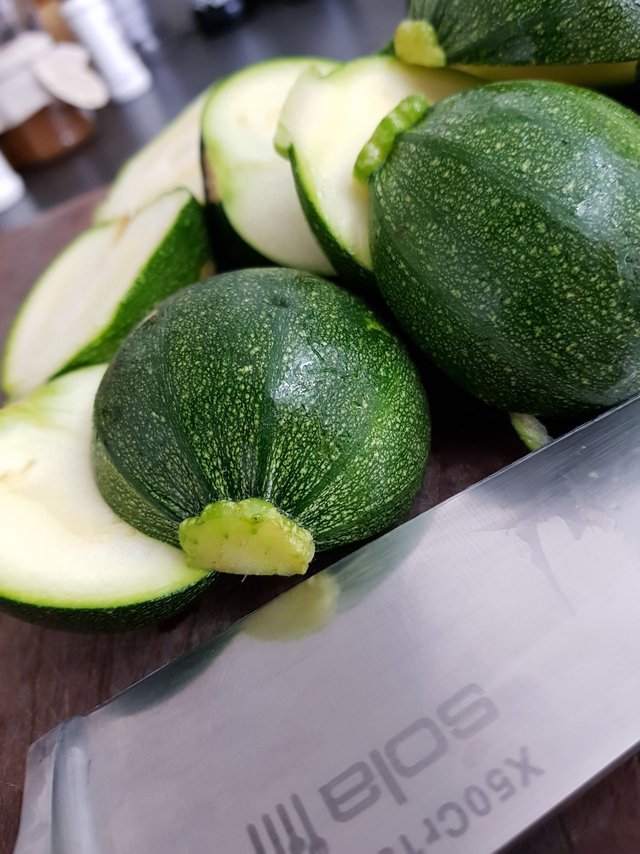 Remove the chicken from the oven, crank up the heat to 250 degrees Celsius and pop the gems in for 15 minutes, until slightly golden on the top. You are done! All you need to do now, is organise a gravy of your choice, and perhaps a little salad garnish!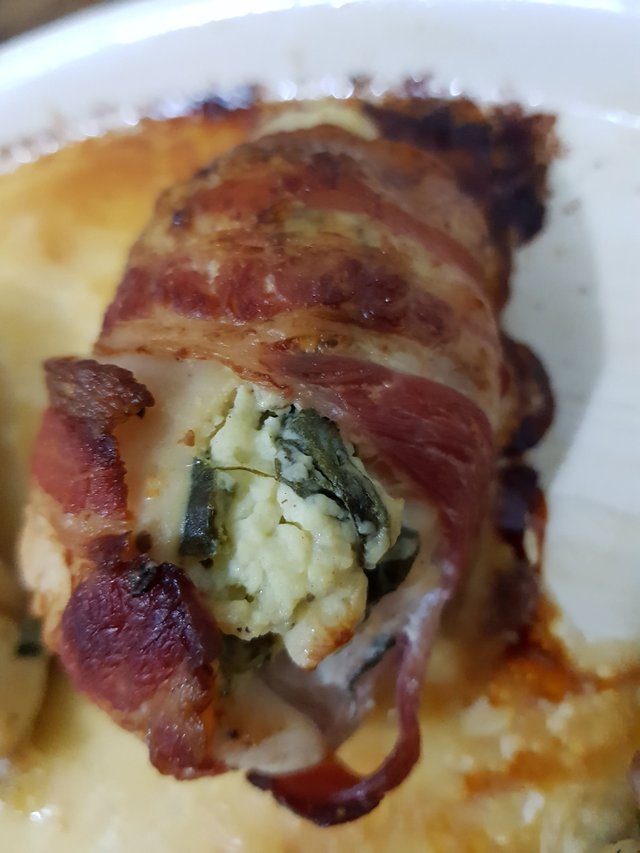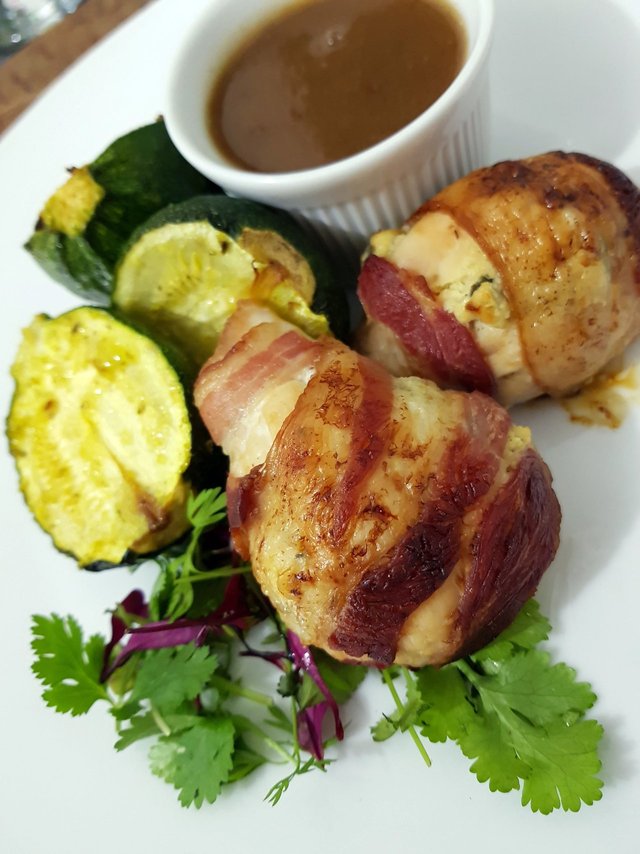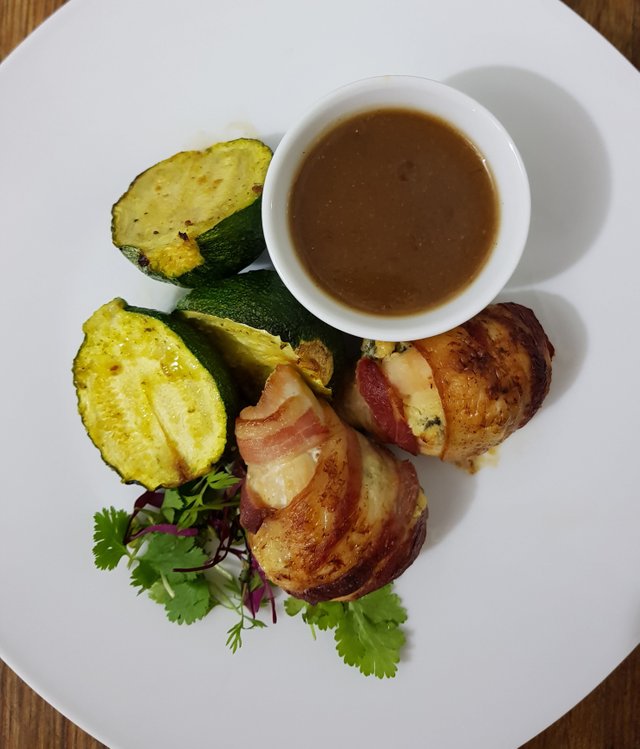 ❤❤❤
Until next time...
Much Love from Cape Town, South Africa xxx
Jaynielea
FOUNDER OF THE POWERHOUSE CREATIVES & STEEM SOUTH AFRICA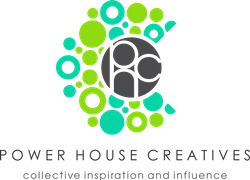 A community of individuals who are dedicated to producing quality content
which adds value to the Steem network and beyond.