This is my submission for this week's #powerhousecreatives contest. And the theme for this week is Damn Delicious, A Cooking Experience.
Being in Vietnam and all alone by myself, home cooking is an essential survival kit. After all, I can't be eating out all the time. Thankfully, I love cooking though cooking for one person can be difficult at times and dull. Nevertheless, it's a good therapy since retail therapy just isn't fun here.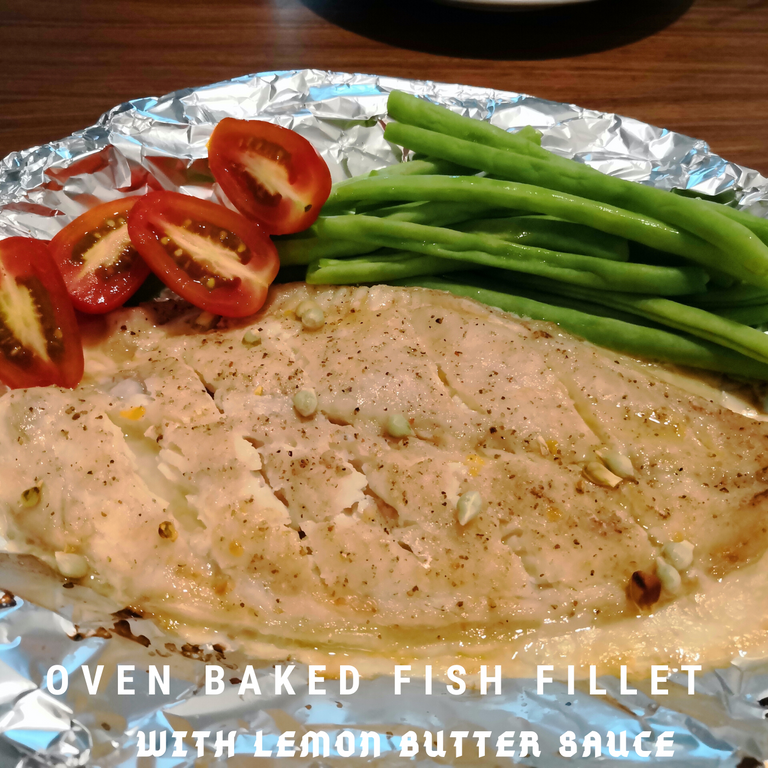 For this week's submission, I decided to share about my first ever oven baked fish fillet with lemon butter sauce. In my temporary home in Vietnam, I'm privileged to have an equipped kitchen with a build in oven & cooker, microwave oven, toaster, electric kettle & two-door fridge. So, home cooking is actually very convenient.
Being an Asian, frying meat is a very common thing however, when staying in an apartment, it's not highly recommended. From frying, I decided to give it the oven a try and bake. As such, on one of the weekends, off I went to the local market to get ingredients for my dish.
Ingredients:
Fish fillet
Seasoning:
Salt
Pepper
Lemon ( if not lime is a good replacement )
Butter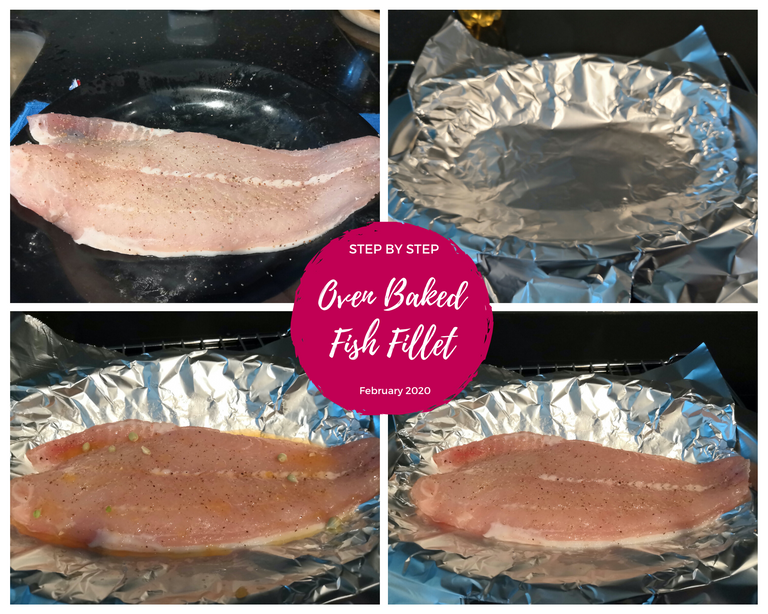 Since the fish has been thoroughly cleaned, there isn't much I needed to do except to season it with salt & pepper and let it marinade for about 15-30 minutes.
Using a stainless steel plate as my serving plate, I cover it with aluminium foil ( it's easier to clean & keep the moisture of the fish in tact ). Spread a thin layer of butter onto the base of the aluminium foil before placing the fillet on it. Squeeze some lime onto the fish and then cover the fish up.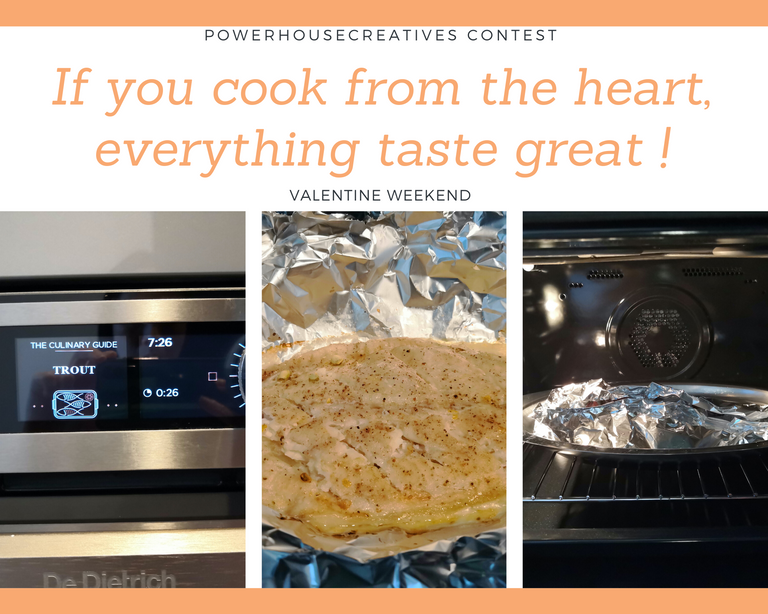 Since the oven that I have is extremely SMART with many quick cook steps, all I had to do was select the the fish icon. The time is set for 26 minutes at the right temperature. Placing the dish into the oven, I'm all set and ready to make my side dishes. I choose french beans ( best way is to blanched it with hot water for 1 minute ) and baby cherry tomatoes.
When the timer goes off, there's a beeping sound. Removing the plate out, I slowly remove the top of the aluminium foil and squeeze more lemon juice onto the fillet. You may squeeze more lemon juice onto the fillet if you like; this depends very much on your taste buds. Since I like mine a bit more on the sourish side, I tend to do that.
I've been told that adding Dill ( a herb plant ) enhances the flavour even further but since it's unavailable; guess I will have to do without it. Adding the vegetables by the side of the fillet, my dish is perfect and ready to enjoy!
Hope you enjoy my short snippet of oven baked fish fillet with lemon butter sauce.