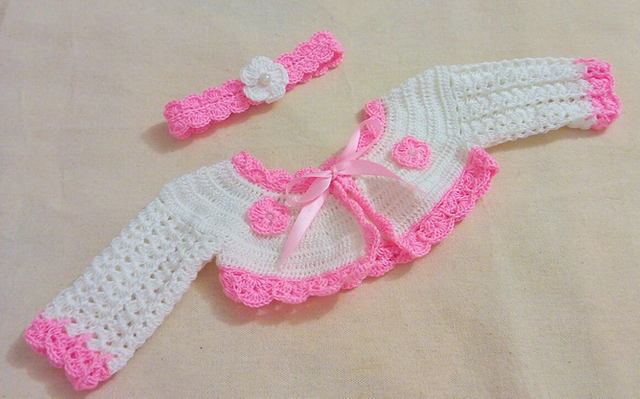 Crochet knitting is a universal technique that comes from ancient times. With it we can make different pieces of clothing, shoes, decoration and even household utensils. In colonial times, the ladies of the house had their own weaving room. And who does not remember the grandmothers in a rocking chair weaving quilts, tablecloths, covers, carpets of an unparalleled beauty.
Since 2013 this singular art was presented in my life and since then it has marked my life, there is a before and after. Today I see pieces like this that I am showing you and I surprise myself. Who would have thought that one day I would elaborate something like this?

Continuing with my client's soon-to-be-born child's outfit, today I bring you this long-sleeved bullfighter type sweater. I will try to explain it to you in the best way possible, and anything you don't understand you can ask me.
Step by step:
Sweater body: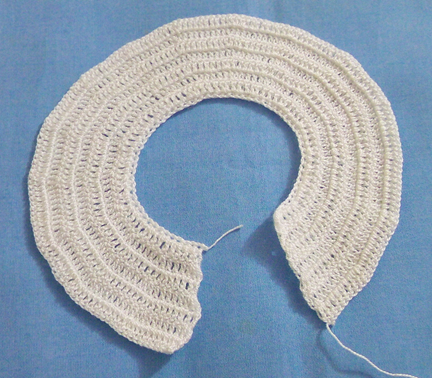 1st lap. Let's weave 90 chains + 3, then let's do a sequence of 3 high points and a raise in the next base point. We repeat like this for the whole lap.
2nd lap. Let's weave 4 high points and one raise, the raises are two high points at the same base point.
3rd turn. Let's weave 5 pts high and one raise.
4th row. Let's weave 6 high points and a raise.
5th turn. Let's weave 7 high points and a raise.
Sixth row. Let's weave 8 high points and a raise.
Seventh row. Let's weave 9 high points and a raise.
8th lap. In this lap we're going to make the sweater sleeves. Weave 35 high points, jump 50 base points and get in with a high point at base point 51. Continue weaving 70 high points, jump 50 base points and get in with a high point at base point 51.
9th lap. Let's weave a high stitch lap, i.e. one high stitch on each base point.
Sleeves:
We start with a satin stitch in the armpit area, we make 3 cad. rings, we skip 3 base stitches and in the fourth base stitch we get into a satin stitch, we repeat the same process until we finish that lap with a slipped stitch.
In the first ring we knit a fan of 3 high points, a chain and 3 high points, then in the next ring we knit a high point and repeat the same process as seen in the image. I did a total of 14 turns.
The decoration is to your liking, in my case I decorated with fans in pink thread all around.

Through this post I want to invite all those people who are interested in crafts, to get started, which is actually easier than they think and today with the help of the Internet we can learn many more things.
I want to ask you to appreciate the art of weaving, those of us who do this have dedicated hours to learn what we know. And when we make a commission we do it with all the love of the soul. See you in a next post and remember The task is to be happy, bye bye.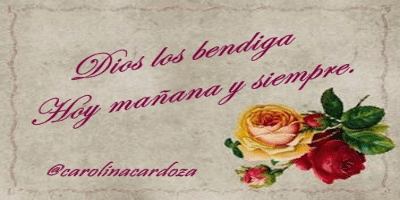 Imágenes tomadas con mi cámara celular Kronos-net