This is my first entry into the 'Googlyeyes' contest.
I got here through @drakernoise. I think it's a nice opportunity to create some content.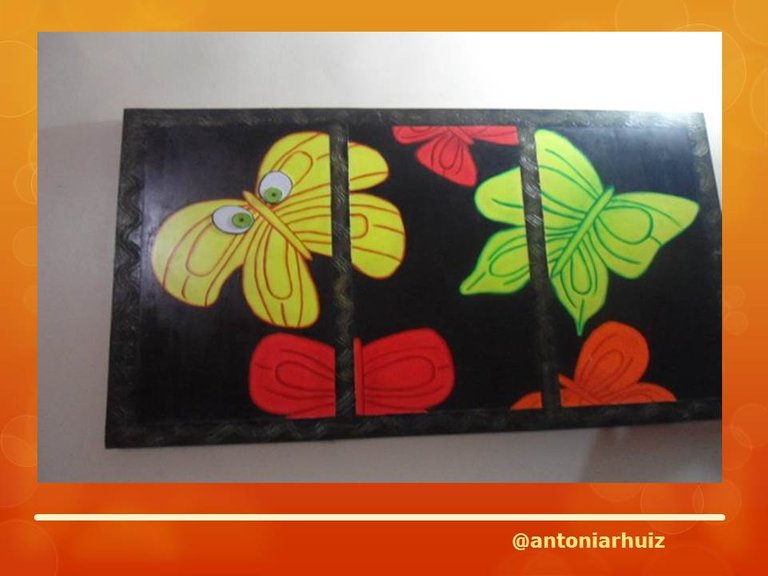 Some butterflies pose in this painting but only one sprouted big green eyes. It seems to be looking at me. Something is telling me, his eyes are hinting at it. I think she wants me to take her out of the picture to fly and be happy. I need magic powders to allow me to set her free. Someday they'll all fly to the stars with me. We'll fly high.

Conditions.
No mandatory resteems, upvotes or follows are required!
just:
get some #GooglyEyes -
stick them onto something -
take some pictures -
make a post with the tag #googlyeyes -
and it must be one of the 1st five tags -
post original content and don't spam -
this is a creative contest and not a lottery -
show us something special and post with passion -
If you want more information. Find it in the history of this contest
Do you want to find out about the latest winners? Read the publication of this contest
Congratulations to the winners!!!
@debo-medstudent, @mathowl, @steemean