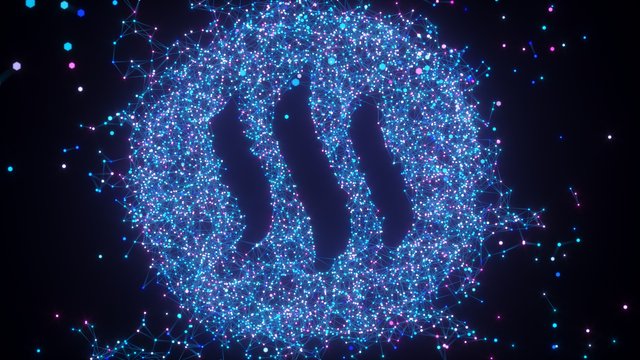 Looking around on Twitter I saw a fair amount of Tron folk interested in trying out and getting on Steem. For them and for the rest of the Tron Army(and anyone else who's interested) I thought I'd do a post to quickly bring people up to speed on what Steem is, how it works, and where we are.
Steemit ain't Steem
So first off, let's get this out of the way, Steemit is not Steem. Steemit Inc. is a private company that is the primary developer for the Steem Blockchain and was until recently, the majority stakeholder. Steemit.com is a web domain. The company, we assume their stake, and the domain are what was purchased. The software that powers Steemit.com is called Condenser and is open source. The Steem blockchain is open source.
Over the years the Steem blockchain has been the home to literally hundreds of dapps. Steemit is the biggest, but most would argue, not the best.
Technical Crap
So if you're making a free account right now and you're in the waiting period, you might be thinking that that's stupid, and you're right, it is, but there's a reason. Steem has free transactions. That's one of the key ingredients that makes this whole system work(and one of the reasons it doesn't make sense for Steem to be a Tron token, but we'll get to that later). There's a sophisticated resource and bandwidth management system that I won't go into great detail about here, but just know that it exists to allow Steem to have free transactions without wasting a ton of resources. When it comes to sign up, an artifact of this system is that there is an uncommon amount of friction in the beginning to make sure that people getting free accounts are actually people.
If you are a regular human, and you're reading this and you want to get started on Steem, tell me your preferred name and an email address and I can make you an account instantly. Any Steemian can. Again, I won't go into detail here how this works, but just know that if you know a Steemian they can skip you ahead of the line.
Resource Credits are a part of that sophisticated resource management system I was mentioning above and the only thing you need to know right off the bat is that you need a tiny bit of Steem staked to transact on the blockchain. Again, ask just about any Steemian, including me and we'll delegate you some staked Steem so that you don't have to worry about this in the beginning. It's a really tiny amount.
Where We're at and Why We Might Seem Aggro
I think that most of us here on Steem know that the outside cryptosphere doesn't think much of Steem or Steemit. Most people see us as a once promising but failed/failing project, but internally for those in the know nothing could be further from the truth.
There have been two very powerful features that everyone on Steem has literally been waiting years for.
Communities and SMT's
So if you draw the parallel between Steemit and Reddit, Communities are sort of like subreddits. Until now, all of Steem was like one big subreddit that encompassed every subject, every language, every everything. As you might guess, it's really hard to find content. Communities would drastically help with that by obviously grouping relevant content.
So you might be thinking, sure that's cool, but also, duh, of course you should have that it's pretty basic. You're right, but remember this is blockchain. This is Web 3.0, so what does that equal when you combine it with this idea that you're probably familiar with?
So you all aren't new to blockchain. I don't have to explain the benefit of having an autonomous account or wallet address, whatever, that you and only you own and that can't be taken from you. But here on Steem we now have autonomous COMMUNITIES that you and your community own that can't be taken from you.
Using SteemLeo as an example, SteemLeo is a Community and "Tribe"(later, let's keep this as simple as possible) focused on investing. It has its own frontend(website), it has its own ads, it has its own token, it has its own value propositions, it has its own business plan. None of these things have anything to do with Steemit. The profits this Community generates are it's own...exclusively.
If that community manages to onboard a million users, they will be the recipients of the rewards of that achievement. Contrast that with a subreddit or Facebook group, if you grow that, you now have a place where you can consume content. The centralized platform absorbs all profits. No thanks.
SMT's or Smart Media Tokens have been the holy grail for Steem for years and they are currently in testnet. The code is finished and we're now in the process of squashing all the bugs to get this feature ready to launch.
SMT's will allow anyone to launch a token ON the Steem Blockchain. We currently have a token service, provided by SteemEngine.com, but those tokens run on a side chain and are provided through a centralized entity. They are extremely powerful but SMT's will be true cryptocurrencies running on the Steem Blockchain.
They will basically be Steem "like" tokens that are customizable. The applications for these tokens are through the roof. Any Steem Dapp can distribute its own sovereign token as well as Steem, and Steem Community can distribute their own token within their community. The applications are endless.
Now, with all that said and understanding the context a bit...when the first communication from Justin Sun says, in general, that Steem will become a TRON token, the current Steem will be swapped for this "new" version of Steem, and we'll work to migrate Steem Dapps to Tron, maybe you can understand a bit why people lost their shit.
No one here is interested in being a Tron token, the vast majority of stakeholders here would rather risk a contentious fork that see something like that play out. Those statements have since been walked back, but lots of people are still a bit on edge. Bare with us.
So for me, after the AMA and talking to more people, the threat level has been downgraded to orange and I'm now interested in using this opportunity to squeeze as much value out of it as possible. The truth is that a collaboration between Tron and Steem has a TON of potential. I've had a few brief affairs with Tron, I know the community is out there, but you all are scattered across Telegram groups, Twitter, Youtube, mostly consolidating around the particular Dapp you're into. On Steem, our community is all united because the backbone of Steem is social applications.
We'd love for you to come and consolidate your community here as well. You can currently go to beta.steemit.com or beta.steempeak.com(my preference) and create a Tron Community for 3 Steem. Whether you want to make a community around your preferred Tron Dapp, or just a general Tron Community, I think there's a big opportunity for whoever is first to be the owner of the big Tron Community on Steem.
I can't think of a better way to show you the value of Steem's Community other than inviting you in and letting you experience it.
So this is my invitation to you all, I'm @midlet, one of several big mouth's here on Steem, I make art and help developers with their applications, mostly around design and UX. I'm really obsessed with UX here on Steem, it's a bit shit now, but it's getting better. Feel free to come say hi. If you're seeing this on Twitter and you don't have a Steem account and want to get started, reply with your preferred username and an email and I can make you an account instantly.
I also have a favor to ask of all of you. School us about Tron. Most people here are pretty ignorant about Tron and I've heard a lot of nonsense I personally know to be inaccurate floating around.
Why are you excited about Tron?
What Dapps are you into?
Where does your community hang out?
What's coming down the road for Tron and where do you see it going?
Looking forward to seeing both of these communities come together and mutually becoming better and stronger.