So it turns out it can get quite cold sleeping in a cabin in central Portugal in winter!
It was down to zero last night, and will be for the next few nights.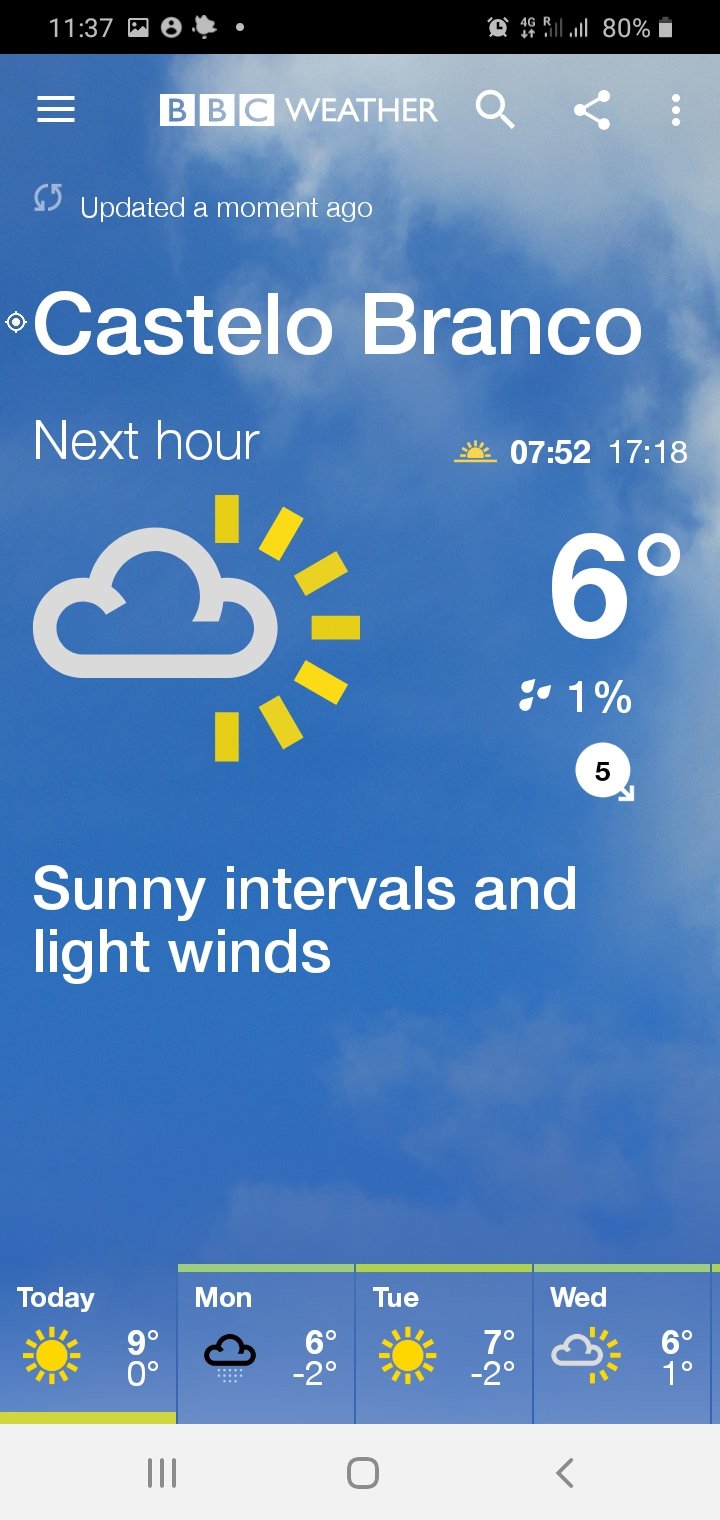 And I don't think it can be more than a few degrees warmer inside the cabin than it is outside - given that I don't have any heating on at night, and another indication is that I can see my breath even before I go to bed.
Thankfully the power of a 0 celsius rated sleeping bag (I think the ratings MUST be survival rather than comfort, I'd be cold in just the bag itself) and another couple of layers mean I'm toasty under the covers, but man, getting up is a struggle.
I've set my alarm for 7.15 a.m - just as it's getting light, but it's been so fucking cold in the mornings recently I've just stayed in bed for a lot longer.
I lay in for an additional 2 hours 15 minutes today, drifting in and out of sleep - well, it was a Sunday.
Thankfully Sleep is a universal panacea so I don't think MORE of it is going to do me any harm!
I did brave poking my arm out of the covers around 7.30 to turn the heater on. Thankfully its designed so loose bedding is highly unlikely to catch fire - that would be something of an inconvenience if that happened.
I got up around 9.30 and did my usual morning routines - the pan of water I'd put read on the outdoor hob had froze over, but everything else was pretty much just as normal - I opted for a double breakfast of cereal and three of these delicious honey bread cakes they sell around here, and an entire POT of tea!
The other part of my usual morning routine I've had to swap around today is dicking about on Hive first thing - the reason being is that the lap top is also VERY COLD in the morning - If you've got a MacBook air, you're probably aware that they do get cold with their metal casing! It's quite unpleasant, so best to wait until it's warm!
I hadn't factored in the cold scuppering my productivity, but I guess I'm just going to have to live with it for a while - it's now 11.30 and I'm only just getting started!
Still it's toasty in the cabin now with the heater having been on for a full 4 hours, and in about an hour I should be able to turn it off as the sun has a decent warming effect on a Sunny day in the afternoon even in January. This is the view today just outside the cabin, sun shining up there!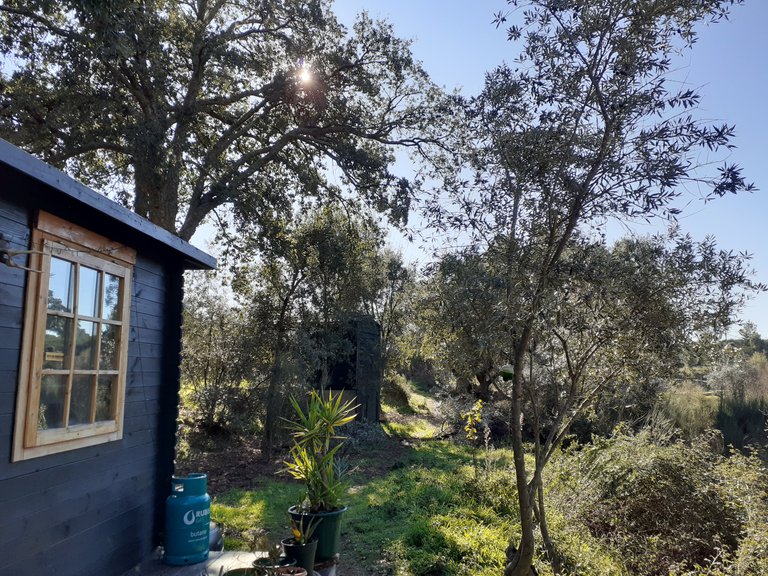 I was sitting outside yesterday in the sun chilin over coffee in the mid afternoon at about 14.30, I can see myself doing the same today, oh yeah, way to start the new year!
I think I might have to proper ramp up the heater to max tomorrow morning and see if I can get the cabin up to heat in 30 minutes rather than 2 hours, I think 2 hour lay in every day in January is maybe a little decadent.
Then again...